5 Rules for Storing Paint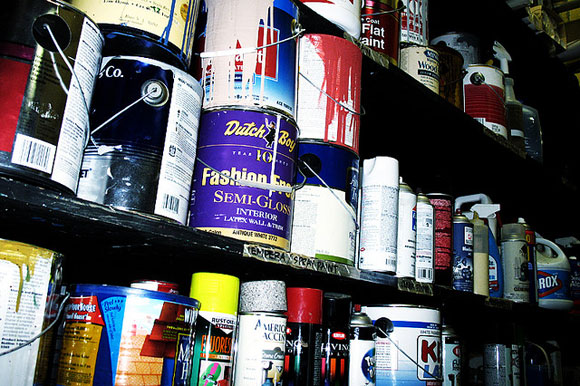 Paint should be properly stored all year round but especially in cold weather. If you've got paint leftover from a project make sure to follow these 5 rules for storing paint and you'll have plenty of paint for your next project.
1. Paint can freeze
Make sure paint is stored at the recommended temperature. If it freezes it will be ruined.
2. Follow storage directions
All paints come with specific storage directions and most of them should be kept away from heat and flames and also out of the cold.
3. Check expiration date
Paint has a shelf life and make sure you know how long your paint will last before using it again.
4. Watch where you store it
Paint should not be stored hear a car or any motorized vehicles. It should also be kept away from furnaces, power tools and water heaters.
5. Use sturdy shelves
Paint should be stored on sturdy shelves that can meet the weight requirement. No other chemicals should be stored near paint.