5 Ways Your Home Can Kill You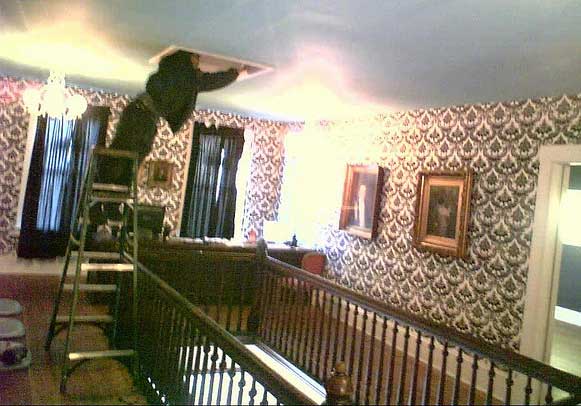 Being in a strangely macabre mood, we've compiled a list of 5 ways your home can kill you. Please don't take this literally as we know homes don't kill people, people kill people including themselves.
Fortunately these types of deaths can be prevented and most with a bit of common sense.
1. Falling from a ladder
Ladders are common household helpers but when pushed to their limits and not used properly they can assist you in meeting your maker earlier than you had expected. Make sure your ladder is on solid footing and you don't over-reach. Follows these ladder safety tips and you'll be fine.
2. Drowning in the pool or tub
Another household accident that can be prevented. Keep a fence around your pool especially if you have young children. Keep a floatation ring near the pool in easy view. Don't leave babies/children unattended in a bathtub, EVER!
3. Electrocution
If you are tackling electrical work no matter how minor you think it is, do yourself a favor and turn off the breaker. If you are unsure about how your circuit box works you should power down the main switch or better yet leave the work to a licensed electrician, lest you give yourself a shock.

4. Fire and smoke
Do you have a fire alarm in your home? Is it functioning? Test it every month and replace the batteries as needed. While you're at it get a multi-function alarm that will also notify you of carbon monoxide. Take care in where you place your alarm as well.
5. Chemical poisoning
Make sure all toxic chemicals are out of reach of young children and pets. Don't rely on kid proof latches for a cupboard below the sink but rather keep all cleaning chemicals and paints out of reach of children and in an area that is far away from food and flames.
photo: mcleodphotobooth