Air Conditioner Calculator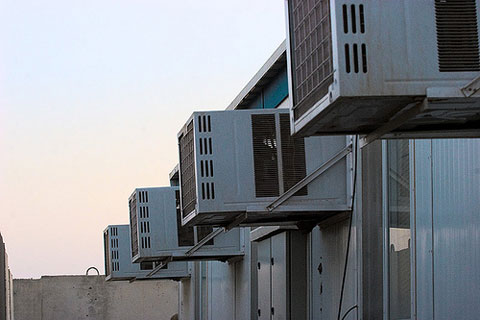 Well, it's official. I'm hot. Summer is here and it's time to crank up the air conditioner. I get overwhelmed when it's time to shop for a window unit or freestanding model. I know there's a way to calculate BTU's per square feet – but I always forget the math.
Here's a few formulas you can check out online before you shop.
Home Depot's air conditioning calculator asks you to plug in your room's length, width and height – et voila! You've got your BTU answer.

If you don't have a tape measure in hand but roughly know the square footage of the space you'd like to cool, hop over to Good Housekeeping's calculator to plug in square footage and an estimate of how well your room is insulated.
Now it's time to shop.
Photo: ToddMorris