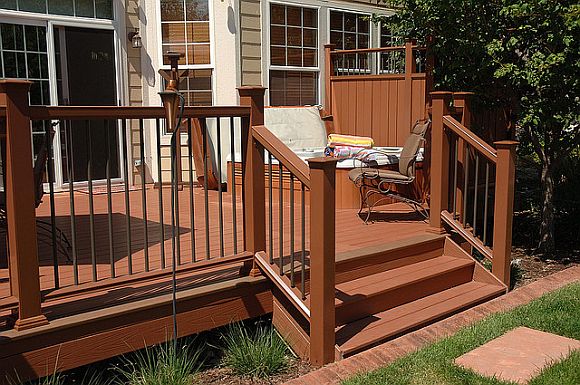 Although the troubled economy has curtailed many homeowners' major renovation projects, that doesn't mean remodeling work has come to a complete halt. The National Association of the Remodeling Industry released the results of a poll sent to top builders and developers that identified next year's remodeling trends.
The common theme? Completing small, must-do projects while homeowners set aside money and other resources to finish bigger renovations. Yet even a heightened awareness of budgetary constraints, homeowners are expected to press on with a variety of projects, including:
+ Bathrooms, which can be less costly than other rooms to remodel.
+ Infusing warmth. More people will embrace a warm color palette that still retains a modern aesthetic.

+ Decks. Building an outdoor space is a popular project, and the NARI expects the trend to continue into 2011.
+ Cash payments. As a way to stay true to a strict budget, the NARI poll indicates that more homeowners are choosing to pay for projects in cash, rather than with a loan.
+ Industrial chic. Exposed beams, stainless steel cable and other industrial, architectural products will become increasingly popular, especially in homes that double as workspaces.
What do you think of trend forecasts like the NARI's report? Do you follow them, or do you prefer to go in another direction?
Photo: Flickr.com/fiberon
The following two tabs change content below.

Katy Schamberger is a Kansas City-based freelance writer, editor, blogger and author who weaves experience as a journalist, magazine editor and Chief Content Officer to create compelling, engaging copy that informs, entertains and inspires action. Oh, and she likes to take photos, too, especially of architecture, food and cocktails. Welcome!

Latest posts by Katy Schamberger (see all)