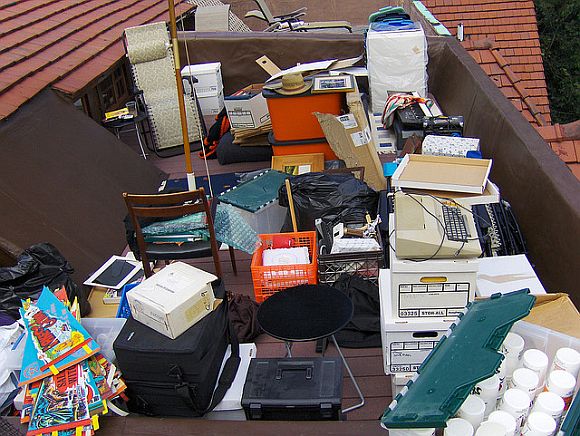 So you're planning for a renovation — congratulations! You're probably up to your neck in sketches, plans, samples, swatches and other necessary materials. But before you proceed with the actual work, make sure you accomplish this crucial first step: purge.
Annie Selke documented her home's renovation through a monthly column published in House Beautiful, and in the November issue, she looked back on the process to compile what she learned.

Her first tip? Purge before beginning a renovation, even if that means calling in the help of a professional organizer. Sure, you'd have to clear out the area to be renovated anyway — with all of the workers, materials and tools filling the space, there's no room for anything else.
Yet when the renovation is complete, you won't want to fill your shiny new space with objects that could be given away or donated. If you feel the task of purging and cleaning to be daunting, consider a professional organizer who can help survey your goods with a detached eye and assist you in making decisions about what really needs to stay — and what needs to go.
Have you worked with a professional organizer before? Or would you consider enlisting the help of one before beginning a large-scale renovation?
Photo by joeshlabotnik
The following two tabs change content below.

Katy Schamberger is a Kansas City-based freelance writer, editor, blogger and author who weaves experience as a journalist, magazine editor and Chief Content Officer to create compelling, engaging copy that informs, entertains and inspires action. Oh, and she likes to take photos, too, especially of architecture, food and cocktails. Welcome!

Latest posts by Katy Schamberger (see all)