Build a Fire Ring Pit With Stone and Sweat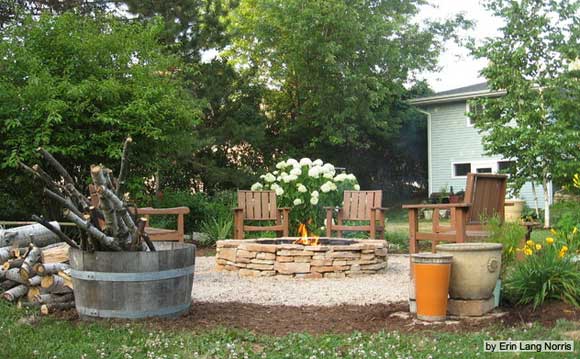 If you are looking for inspiration in home design, Houzz is a great place to start. They have more than 500,000 photos from designers that you can clip and save in your "ideabook" for easy reference.
Houzz also has some great editorial pieces that cover remodeling and do-it-yourself projects. One of our favorite projects is this stacked stone fire pit that was made for under $500. It took some heavy lifting to place the stones and lay the foundation but at the end of the day these homeowners not only enjoyed a beautiful centerpiece to their yard but also the satisfaction in knowing that they built it themselves.