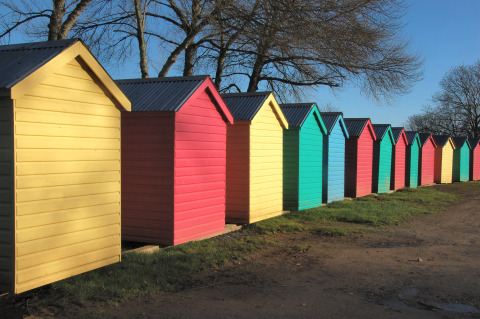 Warm weather has this funny habit of creating a lot of clutter in the backyard. Gardening supplies get piled beside baseball bats and grass trimmers. You wonder if your garage is actually going to split at the seams. Looks like it's about time you started that backyard shed project.
Building a shed yourself is entirely doable. You can buy a prefab model at the store and assemble it. But when those models won't fulfill your family's unique needs, think about how great it would be to have a customized shed built to your exact specifications.
What do you need for this project? A few afternoons, a generous friend to help you out and a quality set of DIY shed plans.

But I Don't Need Help…
Your pride might question the need for shed plans. Muzzle it. The project will be much better built, not to mention easier to do, with a good set of plans. You'll save time on each step, hopefully make less mistakes and you're also bound to save money on wasted materials and hardware.
Where Can I Find Plans?
Look at the local home improvement shop for books full of different shed plans. They might come in themes (garden sheds, tool sheds, etc.) or in size ranges. But don't pay big bucks for plenty of selection unless you're planning on building sheds for the whole neighborhood.
Figure out the size and style of shed you want first and invest your cash in a quality plan for that one.
How About Those Free Ones?
There are free shed plans available online. Even decent free plans. But the cost of well laid out, thorough plans is not going to break the bank.
What's in the best DIY shed plans?
+ Detailed material lists with quantities, dimensions and the use for each item
+ Well drawn diagrams or clear photos of the project at each stage for a visual road map
+ Step by step instructions that include everything from the flooring to the roof and door
+ Handy hints for customizing the shed
+The ability to print the plans out for easy reference in the backyard
With these elements included, it's worth a few bucks to invest in DIY shed plans. Your storage building will be more solid, attractive and durable.
Which means you can clean up that mess in the backyard. Your garage is probably looking forward to shedding a few items.
photo courtesy of sxc/sloopjohnb
The following two tabs change content below.

Founder/EIC
at
Charles & Hudson
Timothy's background includes stints at This Old House, ELLE DECOR, Metropolitan Home and Woman's Day. His work has been published on Wired Design, Bob Vila, DIY Network, The Family Handyman and Popular Mechanics and he has been featured on the Martha Stewart radio show and as a speaker at the ALT Design Summit, K/BIS and the National Hardware Show.

Latest posts by Timothy Dahl (see all)