Thanks to a record number of people who are turning 65 in the coming years, Universal Design is becoming the hot topic when it comes to home building and renovating. Simply put, Universal Design means enhancing the accessibility and functionality of a home so that it can serve all residents, even those with disabilities or mobility issues.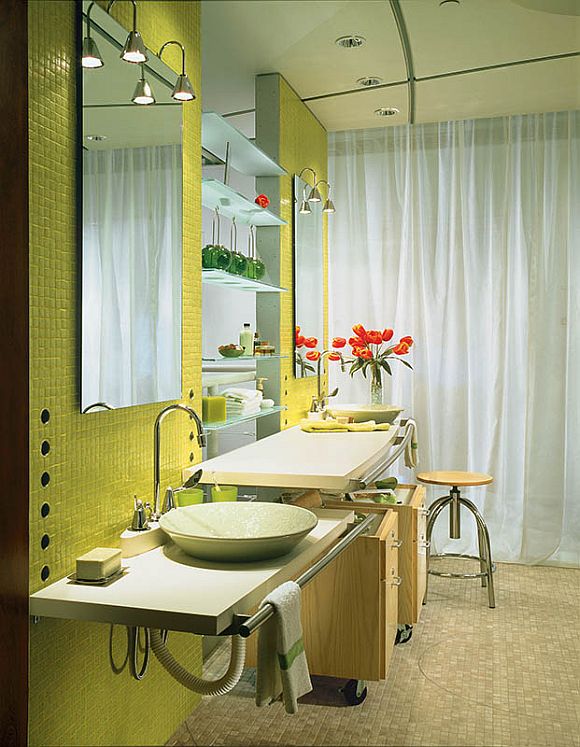 The great thing about Universal Design is that it's smart, functional design that makes sense–whether you're aging or not. We've talked about UD before here at C&H, and with the latest round-up of UD-friendly products released by Builder magazine, we thought it was prime time to revisit the subject. If you're looking to incorporate UD into your home, this list provides an excellent starting point–and much of it is DIY-friendly, too.
Top Universal Design Products
*A keyless lock. Check out models from Yale and other companies that allow you to open a locked door by entering a code on a keypad.
*Lever handles. These are much easier to grip and use, and their sleek design complements most any furniture and decor.
*Touch faucets. Not only do these help save water and are more energy-efficient, touch faucets are convenient and thoughtfully designed.

*Flat switches. These are easier to operate than traditional toggle switches.
*Induction cooktop. By using magnetic energy, water will boil much faster than on a traditional electric range. And an induction cooktop stays cooler to the touch, making it a safer alternative for the kitchen.
Have you started thinking about Universal Design in your home? If so, what changes have you made?
Photo courtesy of Kohler
The following two tabs change content below.

Katy Schamberger is a Kansas City-based freelance writer, editor, blogger and author who weaves experience as a journalist, magazine editor and Chief Content Officer to create compelling, engaging copy that informs, entertains and inspires action. Oh, and she likes to take photos, too, especially of architecture, food and cocktails. Welcome!

Latest posts by Katy Schamberger (see all)