Chelsea Flower Show: Gardens Galore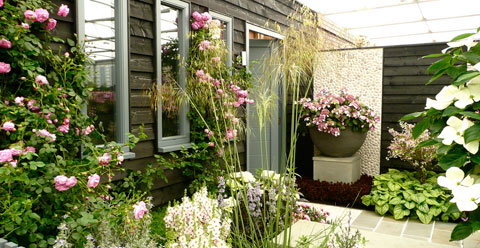 The grandest garden and flower show in the world happens each year in London and has been since 1862. The Chelsea Flower Show organized by the Royal Horticultural Society (RHS) is held for five days in May on the grounds of the Royal Hospital Chelsea in London, UK.
It's not only the most famous gardening event in the world it's also a major stop on the high-brown London summer social scene.

This years show is happening now and is scheduled for May 25-29. They are expecting roughly 160,000 people to visit the garden grounds which cover 11 acres. The show is covered extensively by the BBC but we're not sure where you can watch it in the States.
If you are looking for new trends and some of the most colorful and fashionable gardens and flowers, then you must check out this show.
photo: Wolfiewolf