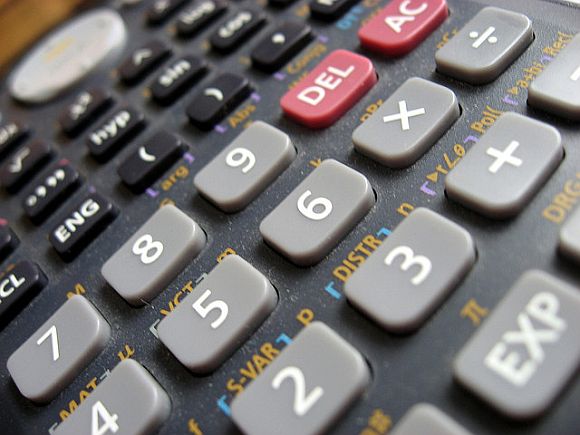 We're still at that point in early January when the new year seems to stretch ahead, a blank canvas waiting to be filled with our enviable endeavors.
Maybe you've made some DIY resolutions and are planning a major renovation this year. One of the most critical things to do before you begin is create a budget. It's difficult to estimate exact numbers, but outlining approximate expenses — and what you can spend — will help keep your materials, labor and project on track.
If you're planning a large-scale project, you may want to get an estimate from a local contractor. You can use this as a rough guideline, and make adjustments as you dive into the project.

And when you plan for materials, consider a couple of options: affordable and expensive. Maybe you can choose a less expensive tile, which would leave you more money for paint, floor coverings or something else.
It might be tough to do, but you should also tack on an extra 15 to 20 percent. Most major DIY projects always involve some hidden costs, whether it's an unexpected fix, hiring an expert or paying for another unforeseen circumstance. By adding in this cushion, you'll be financially prepared if needed — otherwise, you'll come in under budget and can celebrate your financial prowess!
Have you successfully (or not so successfully) created a renovation budget? Let us know what worked for you — or what you learned — in the comments section!
Photo: Flickr.com/pitel
The following two tabs change content below.

Katy Schamberger is a Kansas City-based freelance writer, editor, blogger and author who weaves experience as a journalist, magazine editor and Chief Content Officer to create compelling, engaging copy that informs, entertains and inspires action. Oh, and she likes to take photos, too, especially of architecture, food and cocktails. Welcome!

Latest posts by Katy Schamberger (see all)