We may be getting a bit ahead of ourselves, but it's time to think spring! Even if you're not quite out of the winter weather woods, we've got a short list of tasks you can tackle to get your home–both inside and out–ready for warmer months.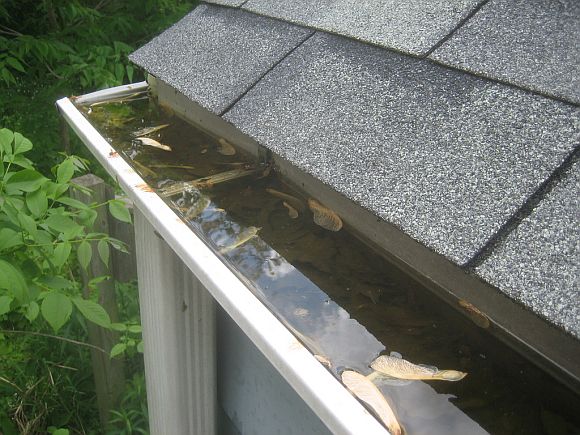 Spring Maintenance Tasks:
*Inspect your home's exterior. Once the snow and ice has completely melted, take a walk around your house to inspect for any damage. Pay close attention to your roof and gutters. Harsh conditions may have had a detrimental impact on your shingles or other exterior areas, so you'll want to note any damage and make arrangements to have it fixed.
*Repair leaks. Before rainy spring weather hits, check to make sure you don't have any leaks, especially in a basement or attic. Double-check your door and window seals, too, in case they might need a fresh coat of caulk or new weather-stripping.

*Clean gutters. You wouldn't expect a lot of leaves and debris to build up in your gutters during winter, but you'll still want to examine their condition and give them a cleaning. Gutter maintenance is a pesky chore, but it goes a long way in ensuring water drains properly from around your home and helps protect your home from water damage.
*Prepare outdoor equipment. Now is a great time to check the condition of your outdoor tools. Consider an oil change for your lawnmower. Sharpen the blades of any cutting tools and add new trimming wire to a weedwacker.
*Schedule water heater and air conditioner maintenance. Performing periodic service will go a long way in extending the life of your water heater and air conditioning units. Keep in mind that temperatures must be above 60 for a technician to properly test an A/C unit.
What's on your early spring to-do list?
Photo: Flickr.com/photos/akeg/2529849524/
The following two tabs change content below.

Katy Schamberger is a Kansas City-based freelance writer, editor, blogger and author who weaves experience as a journalist, magazine editor and Chief Content Officer to create compelling, engaging copy that informs, entertains and inspires action. Oh, and she likes to take photos, too, especially of architecture, food and cocktails. Welcome!

Latest posts by Katy Schamberger (see all)