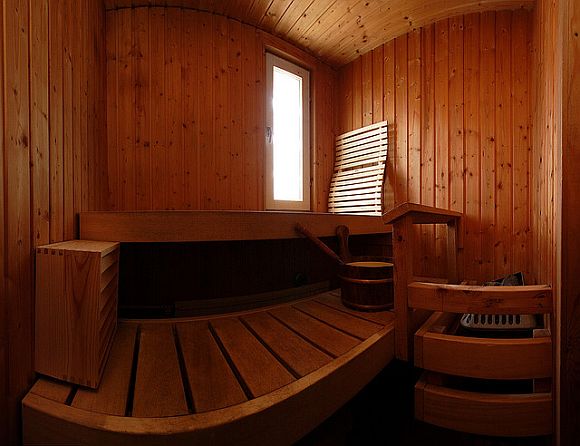 They say that your home is your sanctuary, so it only makes sense that your space reflect your interests, tastes and, in the case of at-home saunas, your leisure preferences.
What may sound like a frivolous addition to some is an inviting paradise to others. The Wall Street Journal reports that at-home sauna installations are on the rise, as homeowners re-purpose basements, backyard sheds and even closets into a steamy at-home paradise.
In addition to creating a luxurious at-home retreat (no spa needed), saunas can also be the sight of parties and gatherings, a decidedly European trend that is slowly making its way across the Atlantic.

To keep the project affordable, consider converting a walk-in closet into a sauna. It's the ideal space without becoming too overwhelming. Many opt to order a custom sauna from a reputable company, and then choose to prepare the room to save money on labor and contractors.
Before you install the sauna, the room will need to be stripped to its bare bones: concrete or wooden floor, drywall walls and an opening for the sauna door.
A custom sauna kit will likely set you back several hundred dollars, if not more. Many consider it a worthy investment and an ideal way to re-purpose an under-utilized space.
What's your take? Would you install a sauna in your home?
Photo: Flickr.com/miikas
The following two tabs change content below.

Katy Schamberger is a Kansas City-based freelance writer, editor, blogger and author who weaves experience as a journalist, magazine editor and Chief Content Officer to create compelling, engaging copy that informs, entertains and inspires action. Oh, and she likes to take photos, too, especially of architecture, food and cocktails. Welcome!

Latest posts by Katy Schamberger (see all)