We're quickly approaching hard core wedding/baby shower/graduation/housewarming season, and we have a creative solution to all your gift-giving dilemmas — give the gift of DIY!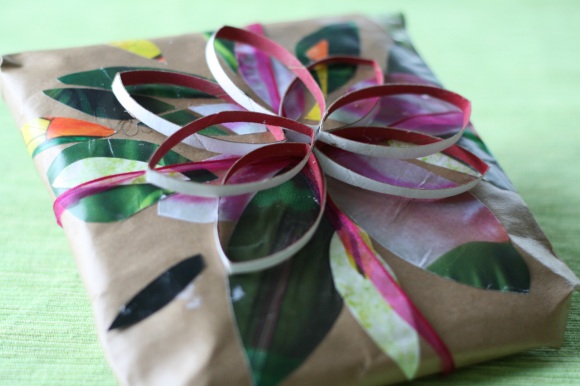 There are plenty of ways to spread the DIY love, and we have a few suggestions that should help you cover your bases this gift giving event season.
Make It Yourself
Nothing says DIY better than making a gift yourself. One of the best, most-loved and cherished presents we've gotten for our children were hand-knit baby blankets. We've also heard of marriage quilts for newlyweds or T-shirt blankets or rag rugs for graduates. All you need for this kind of gift giving is a knack for making something and the time to execute it. Take into account the person or couple's interests, style, and life stage (ie moving away from home, getting married, buying a first house, procreating) and see if you can't fashion something helpful from the heart to congratulate them.

Hire (Or Be) The Help
One of the most thoughtful baby shower gifts we received with our first born was prepayment of a handyman to help us finish some major renovations on our home. We didn't quite get to utilizing his services before our son came into the world, but he sure did come in handy the following summer to help with projects that took more than one set of hands to do (because the other set was preoccupied with a tiny set of hands and feet). Better yet, if you have a skilled trade or area of experience, offer a day's worth of your services to help that new couple or family with a project they may not otherwise be able to accomplish. In some cases, just offering to come over and help unpack after a big move or clean house once a week after a new baby will fill your recipients with tremendous gratitude.
If All Else Fails, Etsy
Perhaps you feel like you don't have the skills to make a gift or the experience to gift your time. That's perfectly fine — just support those who do! Etsy has a myriad of sellers utilizing their DIY skills to the benefit of the world wide web. You can find pretty much anything on Etsy, and making a purchase will help support those with dreams of ditching their nine-to-fives to DIY their own businesses. Etsy is a great resource for almost all your gift giving needs year round!
What are your favorite ways to give the gift of DIY? Let us know in the comments!
Photo: http://www.flickr.com/photos/esoterika/5347998667/
The following two tabs change content below.

I'm Tabatha. The bare-bones basics about me is that I'm in my late twenties, and I'm a college-educated stay-at-home mom. I'm married to my college sweetheart with whom I have two kids, five cats, and a Chihuahua in our 115 year old house in Dayton, Ohio.

Latest posts by Tabatha Muntzinger (see all)