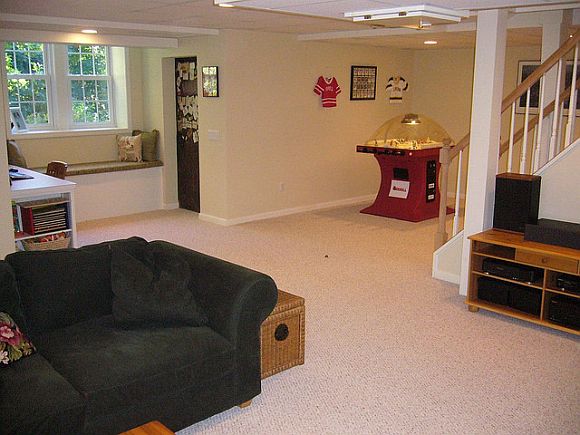 Basements are such marvelous rooms because they invite a range of mixed reactions. They can be creepy, functional, unfinished, transformed–really, the sky's the limit when it comes to a basement (well, that and your budget!)
If you're considering a lower level remodeling project, or want to finish an unfinished space, I came across a handy lighting tip that will combat the oppressiveness often caused by low ceilings.

Instead of using hanging lights, which will draw attention to the lowness of the ceiling, opt for lamps or recessed lighting that is wired to a dimmer. The result will be adequate lighting–and even a lighting range, if you choose a dimmer–that will enhance the layout of the room, rather than draw attention to a potentially problematic area.
What have you done in your basement, if you have one? Is it a room that gets a lot of use, or is it more of a storage area?
Photo by midnightlounge
The following two tabs change content below.

Katy Schamberger is a Kansas City-based freelance writer, editor, blogger and author who weaves experience as a journalist, magazine editor and Chief Content Officer to create compelling, engaging copy that informs, entertains and inspires action. Oh, and she likes to take photos, too, especially of architecture, food and cocktails. Welcome!

Latest posts by Katy Schamberger (see all)