Hot Edge Prevents Icicles and Ice Dams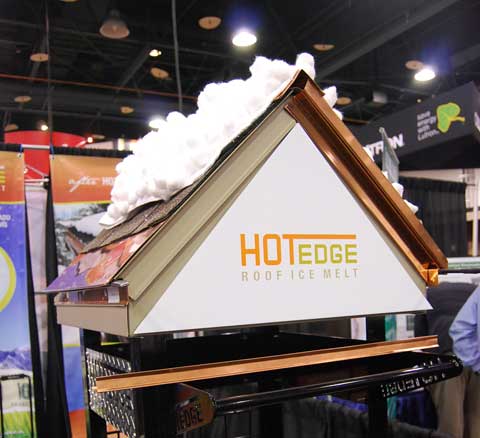 Falling icicles can be dangerous to you and heavy ice dams can be a detriment to your home. We came across the HOT EDGE at the 2010 Builders' Show which looks like a great solution.
It lines your existing gutter and melts ice and snow away from the edge of your roofline which is the most troublesome area. It doesn't waste energy heating your entire roof as that part of the structure can handle the weight, unlike your gutters and roof edge.