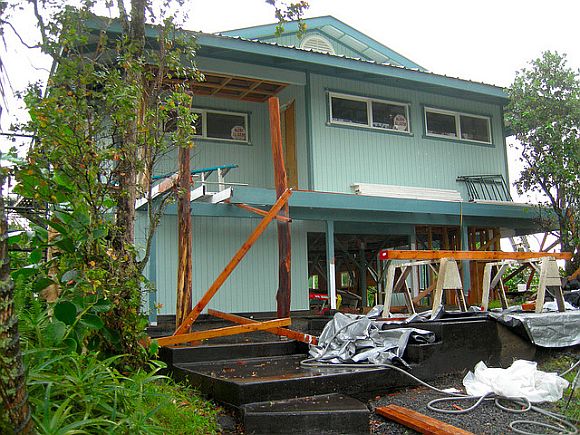 Now that warmer weather is (possibly) on the way (sorry – we're a little snow-weary here in Kansas CIty!), you may find your DIY list getting even longer with the temptation of warm, sunny days–and more daylight hours–beckoning your inner productivity.
There's no doubt that a little planning and research can go a long way in helping you successfully finish a project–and the same goes for a to-do list.
But we're curious–how do you tackle this list? Do you try to finish one room completely before you move on, or do you pick and choose what you're going to do?

There certainly isn't a right or wrong way to do things. Finishing a list may also have to do with budget and other considerations.
Finishing one room at a time, however, can be motivating if you feel daunted at what lies ahead. We recently chatted with a Kansas City-based professional organizer, and she said she likes to finish one room first so that she can go back to that place, admire the final outcome, and use that energy to tackle other areas of the house.
The same could be said for DIY projects, but here's where we'll open it up to you. Let us know how you prefer to finish your list, whether you're a picker-and-chooser or a one-room-at-a-time DIYer … or maybe something else?

Photo: Flickr.com//photos/35188692@N00/2079562099/
The following two tabs change content below.

Katy Schamberger is a Kansas City-based freelance writer, editor, blogger and author who weaves experience as a journalist, magazine editor and Chief Content Officer to create compelling, engaging copy that informs, entertains and inspires action. Oh, and she likes to take photos, too, especially of architecture, food and cocktails. Welcome!

Latest posts by Katy Schamberger (see all)