Warmer weather brings with it a higher risk of severe weather. And after hail, high winds, tornadoes and heavy rains comes another danger: storm repair scams. The Kansas City area recently experienced a heavy bout of severe weather, and in response, Johnson County District Attorney Steve Howe issued a warning to consumers to avoid potential repair scams.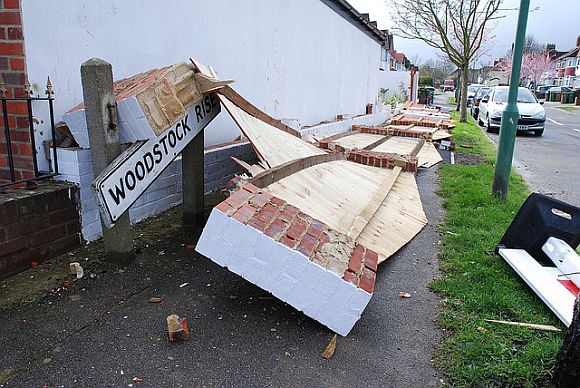 One of the biggest warning signs? Don't work with someone who comes directly to your door. If you're randomly approached by someone offering services, try to see if the car that person is driving has out-of-state plates. If so, it's probably someone who follows severe weather from state to state, collecting money for work that will never be completed.
If you do suffer storm damage, you should promptly contact your insurance company. They'll be able to help you assess the damage and direct you to a qualified, certified repair person or contractor.

If you're interested in checking someone's credentials, you can also log onto the Better Business Bureau to see if they're listed and examine the individual or company's performance record.
And before work begins, make sure a comprehensive contract is in place that details the quality of materials to be used, as well as the price for labor and materials. Don't provide any payment before the contract is signed.
Have you ever been approached by a storm repair scam artist? Let us know if you have additional tips!
Photo: Flickr.com/photos/adrianshort/2324757909/
The following two tabs change content below.

Katy Schamberger is a Kansas City-based freelance writer, editor, blogger and author who weaves experience as a journalist, magazine editor and Chief Content Officer to create compelling, engaging copy that informs, entertains and inspires action. Oh, and she likes to take photos, too, especially of architecture, food and cocktails. Welcome!

Latest posts by Katy Schamberger (see all)