Installing wood stair railing is a very common do-it-yourself project that improves the safety of your home.
Tom Silva of This Old House shares some tips for installing a wood stair railing.
Any stair without a handrail is dangerous, so I'm glad you're taking action. You're also right to anchor it to the studs. If someone starts to fall they'll put a lot of weight on a handrail, and anything less than a solid framing connection will rip right off the wall.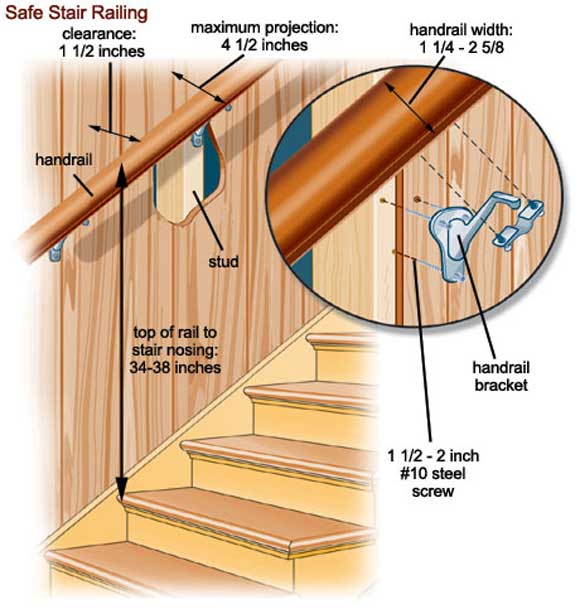 A stud finder might not work over paneling, so you'll have to do it the old-fashioned way — by detective work. Search for a line of tiny nail heads hidden in the panels' vertical seams. Once you find one line, measure 16 inches to the right or left. You'll probably find another set of nails in a groove, which means you've found your studs.

According to building codes, a handrail must be continuous. Its top must be no less than 34 inches above the stair's nosing and no higher than 38 inches. Heights on the low side of the range are better if there are small kids in the house. A stairway handrail also has to offer 1 1/2 inches of clearance from the wall and be no more than 2 5/8 inches thick, so that you can get a good grip if necessary. Those are standard code requirements; local codes may be different, so give your local building inspector a call just to make sure.
You can find metal stairway brackets at the hardware store that attach to the underside of the rails. Be sure to anchor them to every other stud using #10 steel screws at least 1 1/2 inches long.
Here's a photo of a gorgeous wood stair railing.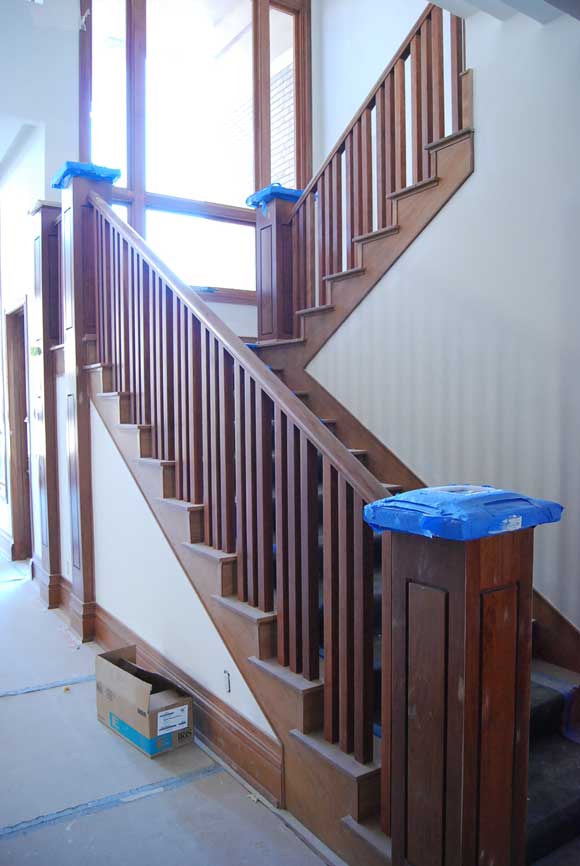 illustration: Ian Worpole (courtesy of This Old House)