Late Winter Tasks Pave the Way for Spring Projects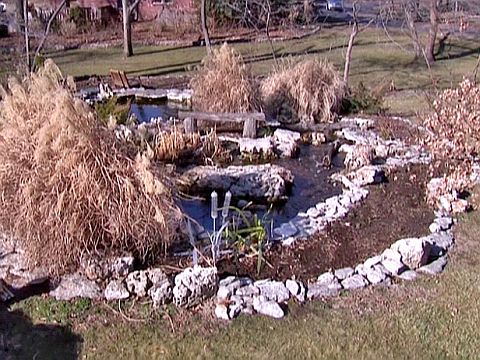 After a long, nasty winter, temperatures in Kansas City climbed near 60 degrees yesterday, causing a widespread outbreak of spring fever (which was soon remedied by the announcement of impending snow through the end of the week.)
In the spirit of the coming warmth, there are a handful of late-winter outdoor tasks that make spring gardening and other related projects much easier when the season officially turns. To start? Consider your home's command center, also known as the garage.

Now is a prime time to clean, organize and sort through the tools and other assorted paraphernalia that may have gathered in your garage's corners and crevices. And to help you get going, check out a handy link list compiled by C&H in 2006.
If the weather allows, HGTV recommends some simple outdoor maintenance to help prep your lawn for spring gardening. Remove leaf litter and related build-up from an outdoor pond, cut back ornamental grasses and prune vines, all tasks that will create a clean, healthy infrastructure that's more hospitable to springtime plantings and growth.
Photo courtesy of HGTV