Modern Day Mountain Cabins
Mountain cabins are no longer limited to the log-style architecture. Many areas are now seeing a large increase in contemporary and modern day type of mountain cabins.
All of these cabins feature building materials that have been reused and the environmental impact to their surroundings is minimized by using resources gathered from clearing the land the cabin is on.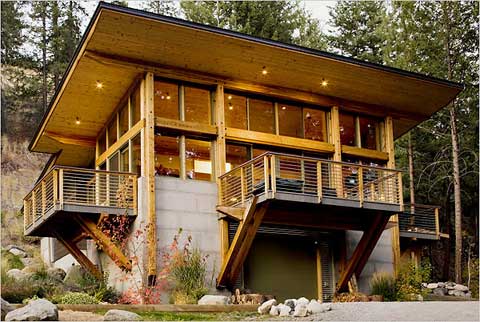 There are some amazing books available on modern mountain cabins, many of which are now being built with many green features which make them particularly attractive in remote areas where utilities are difficult to access.