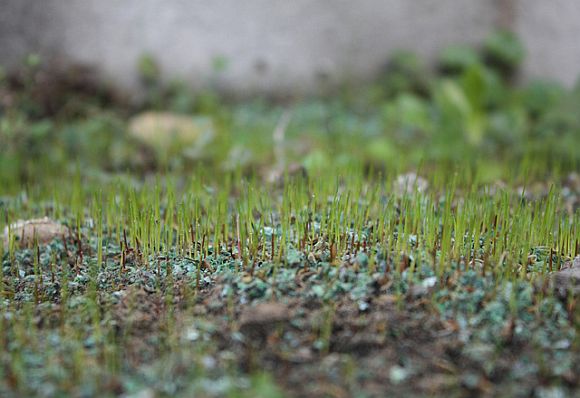 Fall is beginning its chilled, colorful sweep across the country. And even though gardening may be moving to the bottom on your list of priorities, this is actually the prime time of year to focus on how you want to improve your lawn and plant the seeds that will add lushness to your landscape come spring.
In a story published by the New York Times, reporter Sara Barrett writes that, before beginning lawn improvements, homeowners should budget how much they want to spend–and decide the scale of the improvements to be made. Maybe you want to rescue a few bare patches, or maybe you want to launch an all-out lawn intervention.

Once you've decided on the scope of your project — and the type of grass that best works for your lawn — now is the perfect time of year to lay down grass seed. The soil will be warm enough to allow the seeds to take root before colder temperatures arrive, and by spring, you'll have the yard of your dreams.
Does your grass need a bit of a boost? And are you prioritizing any other projects during the fall season?
Photo by anneh632
The following two tabs change content below.

Katy Schamberger is a Kansas City-based freelance writer, editor, blogger and author who weaves experience as a journalist, magazine editor and Chief Content Officer to create compelling, engaging copy that informs, entertains and inspires action. Oh, and she likes to take photos, too, especially of architecture, food and cocktails. Welcome!

Latest posts by Katy Schamberger (see all)