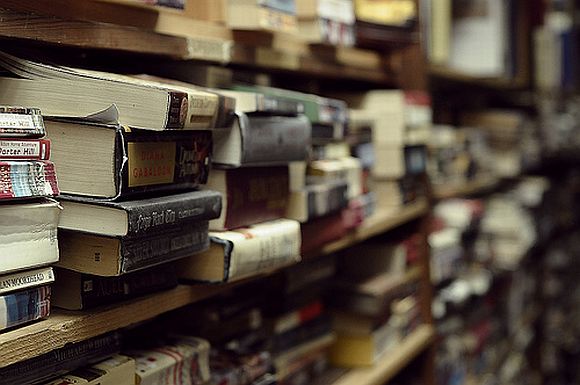 During the last few months, I've discovered a fascinating genre of books: the home improvement memoir. Fraught with tales of complicated projects and numerous obstacles, these books are also filled with insight, information and accomplishment. If you find yourself in need of something to read, consider one of the following selections.
"Around The House And In The Garden" by Dominique Browning
Written as a series of essays, Browning (a former editor of House and Garden magazine) chronicles her journey to revive her home, her garden and herself after a painful divorce.
"House: A Memoir" by Michael Ruhlman
Ruhlman and his family have a daunting task ahead of them in renovating their newly purchased Cleveland Heights fixer-upper. While tackling "big rodent nests" and "sheets of [code] violations -- big as a telephone book," Ruhlman also researches the history of the home, creating a surrounding context with information about the first American suburb, built in 1869.

"The Barn House: Confessions Of An Urban Rehabber" by Ed Zotti
While most of their friends were fleeing to the suburbs, Zotti and his wife opted to purchase "a dilapidated Victorian home," according to Booklist, located in the heart of downtown Chicago. Booklist continues, "It was a long and exhausting renovation (comparisons to The Money Pit are obvious and appropriate), but Zotti and his family persevered, and the book is a lively, often funny, sometimes startling, occasionally surreal account of the rehabbing process, from getting the mortgage to choosing the architect to balancing dreams with reality."
"A Place Of My Own" by Michael Pollan
You may know him best from "The Omnivore's Dilemma" or "In Defense Of Food," but Pollan also tackles the subject of home-building. "A Place Of My Own" details Pollan's decision to build himself a room of his own; translation? A small, wooden hut that Pollan builds by himself. It's not the most palatial of structures, but it's his, and this is an ideal pick for anyone interested in building, nature and personal connections.
Have you read any home improvement memoirs? Feel free to mention a favorite that wasn't included in the aforementioned list!
Photo courtesy of Bookshelf Porn