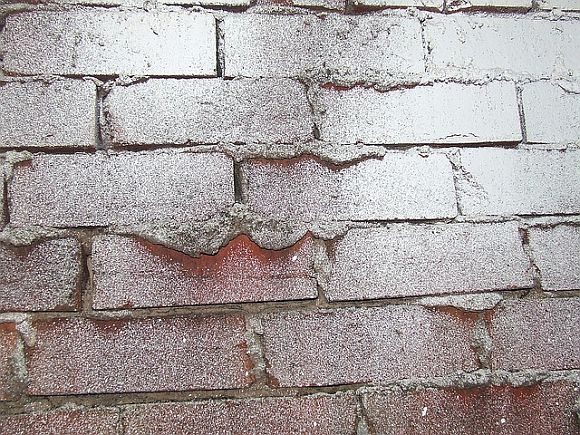 Removing paint from brick is tough and as I gaze at my loft's exposed brick wall, I find it hard to believe that anyone would want to disguise the natural beauty of the material with paint.
Yet if you find yourself in a situation that calls for restoring painted brick's original appearance, follow these tips to remove paint in a manner that won't damage the brick.

+ Purchase a gel- or paste-based paint removal system. Spot test the solution on a hidden area, then apply to the bricks.
+ Cover the coated brick with old strips of fabric. The paste will begin to adhere to the material as it softens, and when that happens, peel the fabric away from the brick.
+ Scrub the brick with a stiff-bristle brush and cold water to make sure the chemicals are thoroughly removed. Rinse with clean water and allow to air dry.
Have you tried this method to rescue painted brick? Or have you used another DIY solution? Be sure to let us know!
Photo courtesy of pareeerica
The following two tabs change content below.

Katy Schamberger is a Kansas City-based freelance writer, editor, blogger and author who weaves experience as a journalist, magazine editor and Chief Content Officer to create compelling, engaging copy that informs, entertains and inspires action. Oh, and she likes to take photos, too, especially of architecture, food and cocktails. Welcome!

Latest posts by Katy Schamberger (see all)