Due to the housing market of recent years, many people are finding themselves in a pickle when trying to move — either they can't sell their house, owe more on it than it's worth, have out-priced themselves with renovations, or have hit some other glitch. When dealing with such a situation, some people opt to become "accidental landlords" that is, being pushed into the landlord role by an empty property and the need for it to be occupied to stay financially afloat.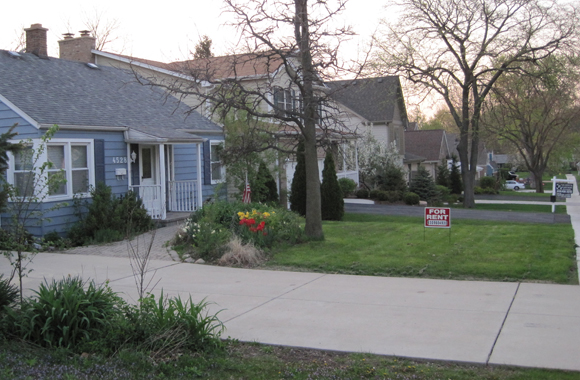 As more and more homeowners consider this to be a viable option when looking to relocate, we thought we'd share some tips from Bigger Pockets on how to make sure you tread smartly into these potentially dangerous waters.
Realize that owning rental properties is very different than rehabbing and selling a home. There are many landord/tenant laws and they differ in every state, county and city. Before becoming an accidental landlord, spend some time figuring out the rules for your property's location. They can be found online, through real estate agents, municipalities themselves and in many larger cities through landlord/tenant organizations. Also, seek out and participate in your local Property Owners Association for extra support and knowledgeable advice.

Know that you have certain rights as a landlord and so does your tenant. It's your responsibility to know what those rights are on both sides of the fence. For instance, in most jurisdictions you can't turn the power off to the property or change the locks just because the tenant has stopped paying rent. In more places than you'd think, that action has a high probability of ending with you in jail, not your tenants.
Find a lawyer who specializes in landlord/tenant issues and come prepared with questions and a request for a lease that will protect you and comply with local laws. The list of questions should first and foremost include how the eviction process works — not something you want to think about having to face, but in reality very well may be a situation you find yourself in, and it would be best to know the proper procedures to protect yourself and your property.
Consider hiring a professional property manager. As much as you may think you're ready for the trials and tribulations of being a landlord, the bottom line is you may not be emotionally or rationally able to be an effective landlord. Experts posit this scenario to help you determine your readiness: if you can evict a tenant in December, you have what it takes to make the tough decisions to be a landlord. If you can't bring yourself to do it, consider hiring someone who will.
Remember that your job as a landlord is not to become friends with your tenant. You may be friendly, cordial and respectful, but this is a business relationship — one where if you are lucky, you will get paid rent regularly and if not, you will find yourself learning a lot of hard lessons about people's true natures. It bears mentioning that if you make the even more complex decision of renting to friends or family, you need to create barriers within the rental agreement to protect your outside relationship so that it may continue if/when they no longer rent from you.
Once you tackle some of these admittedly hard issues, you'll be ready to slip into your accidental landlord title with a bit more ease — or at least be ready to face the issues of advertising, screening, and picking a tenant and signing a lease. For many, this will be an emotionally hard journey, surrendering the home you may have toiled over for years to someone who may not appreciate it as much as you do. However, in this economy there are many families who have been hit hard by the last few years and who would be grateful for a roof over their heads, so you just very well may be entering a win-win situation.
Have any tips or tales about accidental landlords? Share them in the comments!
Photo: Flickr.com/akeg
The following two tabs change content below.

I'm Tabatha. The bare-bones basics about me is that I'm in my late twenties, and I'm a college-educated stay-at-home mom. I'm married to my college sweetheart with whom I have two kids, five cats, and a Chihuahua in our 115 year old house in Dayton, Ohio.

Latest posts by Tabatha Muntzinger (see all)