Transform Your Home Before Thanksgiving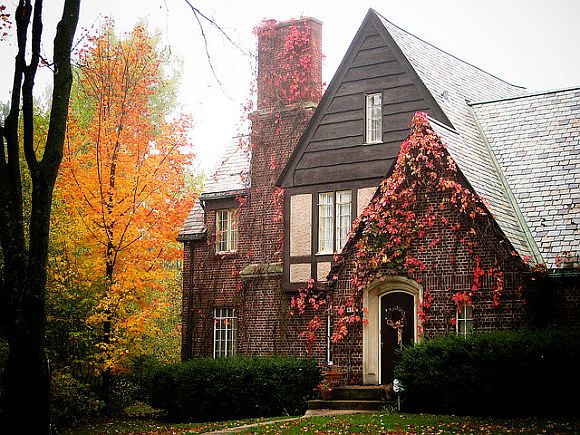 That wonderful day of eating and giving thanks is a mere week away! You're probably busy planning your menu (and devising your grocery store plan of attack), but if you have any spare time, consider one (or several) of these simple projects that are designed to add maximum impact to your home.
Whether you're on a time or budget crunch, these ideas will go a long way in injecting new life into your home. So what if you didn't have an opportunity to complete a large-scale renovation? Sometimes, it's the little details that have the most impact.

+ Install a dramatic light fixture above your dining room table (and better yet? This light fixture is all DIY.)
+ Add style to your windows with an easy DIY valance that can be created with wallpaper or fabric remnants.
+ Paint is one of the easiest ways to transform a room or accent. Whether you're looking for a small project that uses leftover paint (a brightly colored front door, perhaps?) or have time for something a little more ambitious (kitchen cabinets, an entire room), we've got a paint solution for you, complete with helpful tips that ensure successful results.
+ Spend a little time boosting your home's curb appeal. Guests will likely enter through the front door, so make sure your porch/steps/patio/sidewalk are swept. Add a couple of pots of colorful mums or a few pumpkins and gourds to create a festive display that can be easily pulled inside as the temperatures drop.
+ If you're headed elsewhere for Turkey Day, take a few moments before you go to assess your home's security. By making a few simple adjustments, you'll be able to enjoy your Thanksgiving feast with an extra helping of peace of mind — and that makes for one delicious meal.
Are you planning any last-minute DIY projects before the holiday? Let us know what you're up to — and how it goes!
Photo by Flickr.com/clairity