Use Whitewash Or Pickling To Refresh Hardwood Floors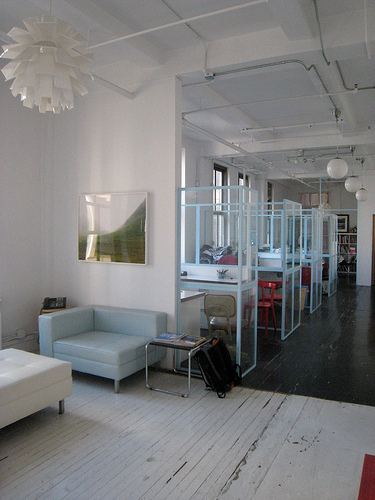 If you're eager to alter the color of your hardwood floors but prefer a more classic, timeless hue, consider a gentle alteration using two techniques: whitewashing and pickling.
Whitewashing, an ideal treatment for pine floors, brightens wood while allowing the grain to show through, an ideal option if you don't want to camoflauge your hardwood's intricate design. Whitewash is becoming increasingly widespread, meaning you can pick up cans of white stain at your local home improvement store.

For a truly DIY project, you can channel your inner pioneer and make your own batch of whitewash. Before you go gung-ho on your floors, however, be sure to test the wash on an inconspicuous surface to ensure the material doesn't react poorly with the lime.
If you have oak floors, pickling is your best bet. A similar technique to whitewashing, pickling also involves the application of a white stain that will brighten your wood without completely covering the material. Pickling stains, like whitewash, are available at most home improvement stores–just search specifically for "pickling" when selecting a product. The experts at the DIY Network recommend wiping the stain against the woodgrain after it's been applied–this ensures the stain is worked into the oak's grain and pores.
For both pickling and whitewashing, seal your floors with a clear, water-based finish. Stay clear of oil-based finishes, which will yellow the white hue.
Photo by Flickr user mmadden