The National Association of Home Builders recently released a special report that details several home features that will likely become the norm by 2015.
Green features such as low-E windows and engineered wood products are expected to become more prevalent, a less-than-surprising find given the continually increasing awareness of eco-friendly products and energy efficiency.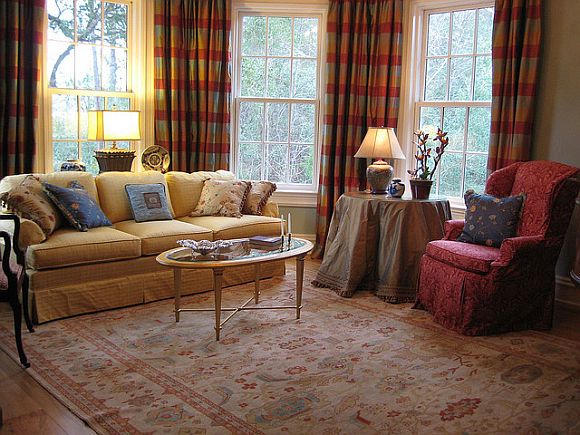 A Few Surprises
One of the more unexpected summaries in the report? A theory that living rooms will vanish, or be incorporated into other rooms. Of course, applying this report to a home depends heavily on the definition of a living room. We grew up with living rooms as formal spaces that were usually reserved for company–they didn't have televisions, and typically had nicer furnishings and decor.
"An overwhelming majority of respondents do not expect the living room to stay in its current room," according to the NAHB report. "Instead, more than half (52 percent) expect the living room to merge with other spaces in the home, while 30 percent expect it to vanish to save on square footage."

Great Room Grows Bigger
The report predicts that an all-encompassing Great Room will likely replace the living room. Experts predict this will be a more open space that will encompass a kitchen, family and living rooms with few barriers to accessing each area.
Would You Miss Your Living Room?
Are you attached to the concept of a living room and refuse to give it up, even to save on square footage? Or do you feel this trend is part of the natural evolution of home design based on our economy, lifestyles and other defining factors?
We'd love to hear your thoughts!
Photo: Flickr.com/photos/kerryanndame/3442539526/
The following two tabs change content below.

Katy Schamberger is a Kansas City-based freelance writer, editor, blogger and author who weaves experience as a journalist, magazine editor and Chief Content Officer to create compelling, engaging copy that informs, entertains and inspires action. Oh, and she likes to take photos, too, especially of architecture, food and cocktails. Welcome!

Latest posts by Katy Schamberger (see all)