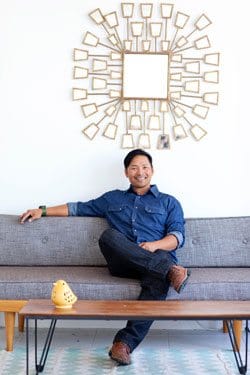 Charles & Hudson is a web magazine that covers the best in design, DIY, and smart homes. Founded in New York City by Timothy Dahl, a native of Tucson, AZ who currently lives in Los Angeles, CA.
Timothy is a maker, designer and DIY enthusiast who loves finding ways to turn a house into a home. He's also an expert on emerging technologies that are driving the Smart Home revolution including "The Internet of Things".
His work has been highlighted in The New York Times, DIY Network, Popular Mechanics and The Family Handyman. He has been featured on NPR and the Martha Stewart SiriusXM radio show and as a speaker at the ALT Design Summit, K/BIS, National Hardware Show and Blogher. His previous gigs included This Old House, ELLE DECOR, Woman's Day, Car & Driver, and Metropolitan Home.
When not building his latest project, you'll find him on his board or bike enjoying the SoCal weather with his family and friends.
Timothy and his wife Laura are co-founders of the Webby-nominated site Built by Kids, where their goal is to empower families to tackle the do-it-yourself projects of their dreams. Timothy is also the founder of Tool Crave, which explores the workshops and tool boxes of notable makers and DIYers.
Their home was recently featured on Apartment Therapy and their workshop on Bob Vila.
Visit Timothy at dahlmaker.com and follow him on Twitter, Instagram, and Facebook.
Read some of our Press and check out our list of esteemed contributors who are experts in the areas of home improvement, design, DIY and tools.
We cover events and would love to be at yours.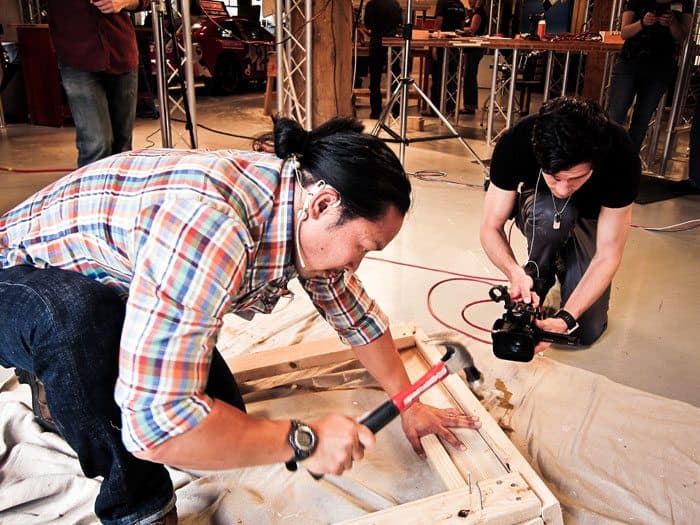 DIY demonstration at the Craftsman Blogger Summit
photo: CC Chapman
We do not sell any product or service from this website. Please contact each manufacturer or retailer directly. Refer to our privacy policy for more details.