The easiest way to reach affluent and educated do-it-yourself and home design enthusiasts is by advertising on Charles & Hudson.
We offer various opportunities for you to showcase a product, service or website and have the flexibility to create custom campaigns to best meet your needs. We welcome the chance to work with you to create a campaign that suits your business and your budget.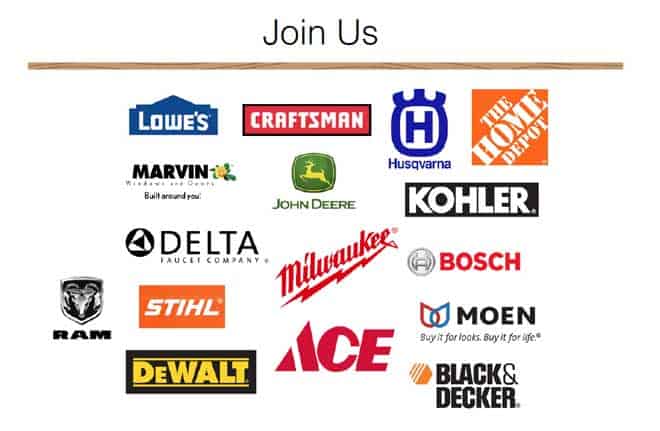 We've run successful campaigns for the following brands:
Home Depot, Sears, Lowes, Craftsman, Martha Stewart Living, Ram Trucks, GM, Ford, Dremel, Lumber Liquidators, Black & Decker, Marvin Windows, Lennox, Frigidaire, Ace Hardware and more.
Timothy Dahl is also available as a brand ambassador and has represented SimpleHuman, Home Depot, and Greenworks.
To request a media kit please email [email protected].
About Us
We're honored to be recognized by various press outlets both in print and online. Here's what some of them have to say – Charles & Hudson Press
"Whether you're doing home renovations yourself or hiring professionals, knowledge is power. This frequently updated blog offers easy-to-follow posts on remodeling, repairs, maintenance, and on-the-job safety."
— Real Simple
Audience
+ Male/Female audience split 50/50
+ 60% between the ages of 30-50
+ 30% average income $100K+
+ 65% are college or postgrads