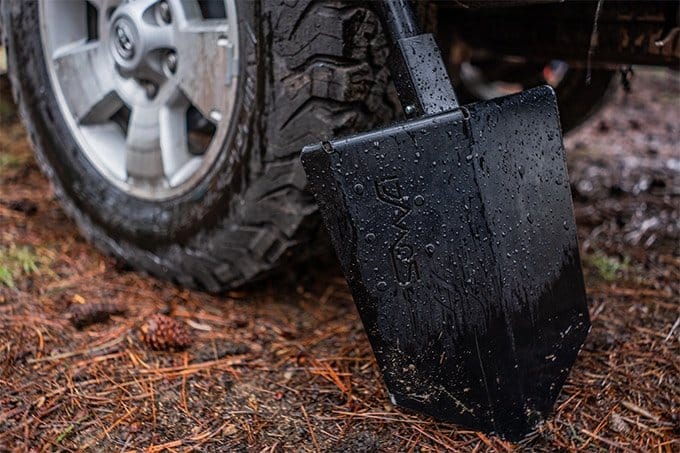 The new Delta Shovel is the top tool in my recovery kit for off-roading. This overlanding shovel is strong, lightweight, and easy to store, making it an ideal companion for any adventure.
Why Do You Need a Shovel?
Oversized tires and suspension lifts can help you avoid getting hung up and stuck while off-roading, but often times they actually lead you into sketchy situations. Overconfidence in your truck setup can sink you quickly.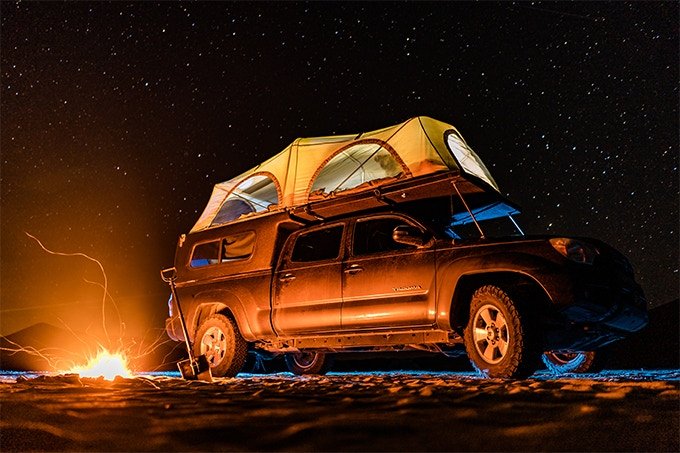 A winch is an important recovery tool, but they are expensive and take proper training to use properly. But everyone knows how to use a shovel, which makes it the most effective tool for getting unstuck.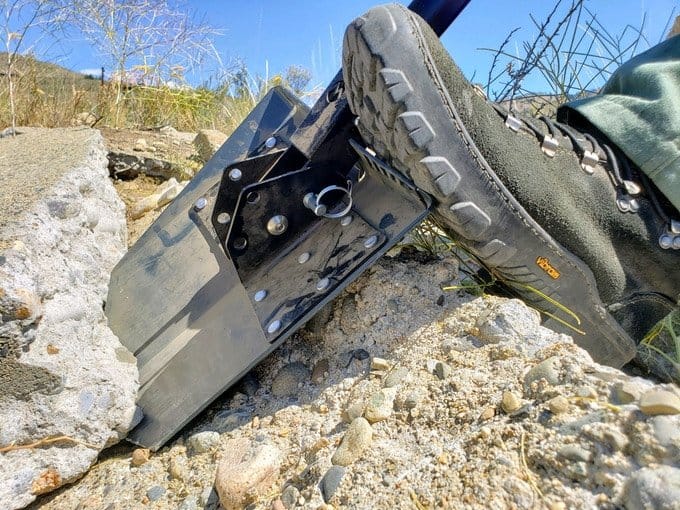 Use an overlanding shovel to quickly remove mud or sand from around your tire and then place traction boards or recovery mats in front of your tire to provide grip so you can slowly drive out.
An overlanding shovel can also be useful for building fire pits and putting out fires, clearing brush for your tent, and digging a latrine.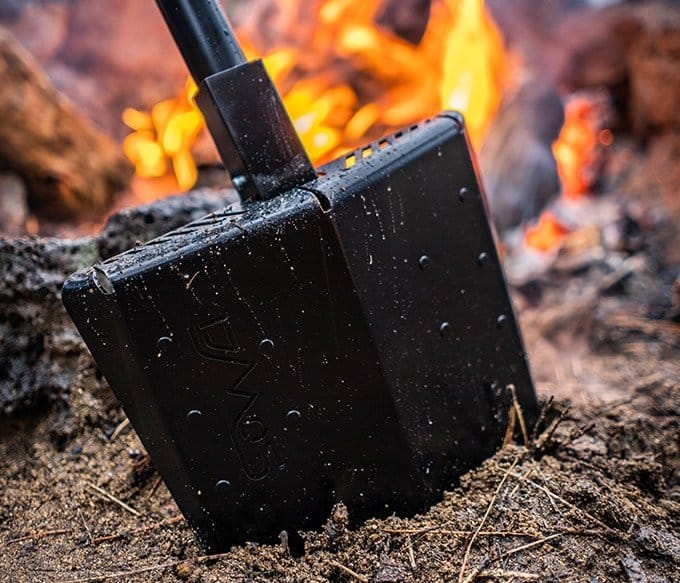 Types of Overlanding Shovels
Traditional long-handled shovels provide great leverage and are ideal for the garden but unwieldy to use on the road. Foldable military-style e-tool shovels are compact but anyone who has used one knows that they are back and shoulder killers.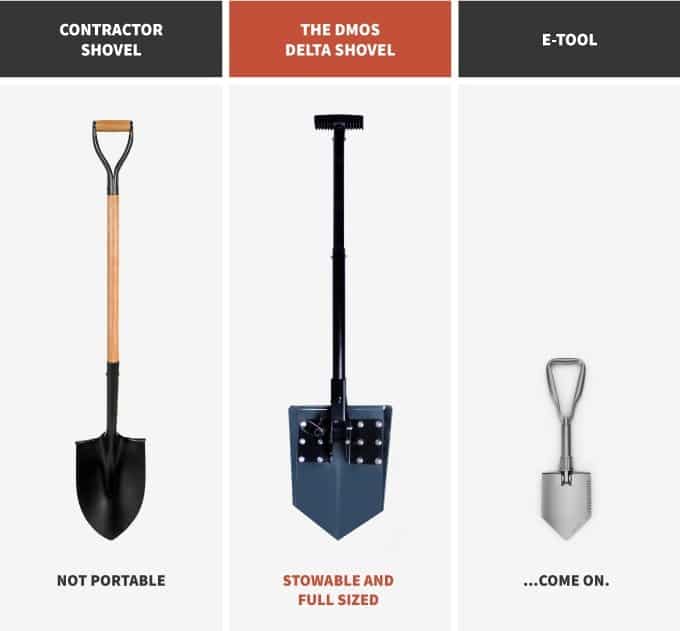 The Delta shovel combines the best of both shovels. It's compact and portable but engineered to extend and be used as a full-sized shovel when the situation calls for it.
The Delta Shovel
The new Delta Shovel is inspired by the iconic military issued e-tool. The e-tool was designed for use as an everyday carry shovel for infantry so it was limited in size and functionality.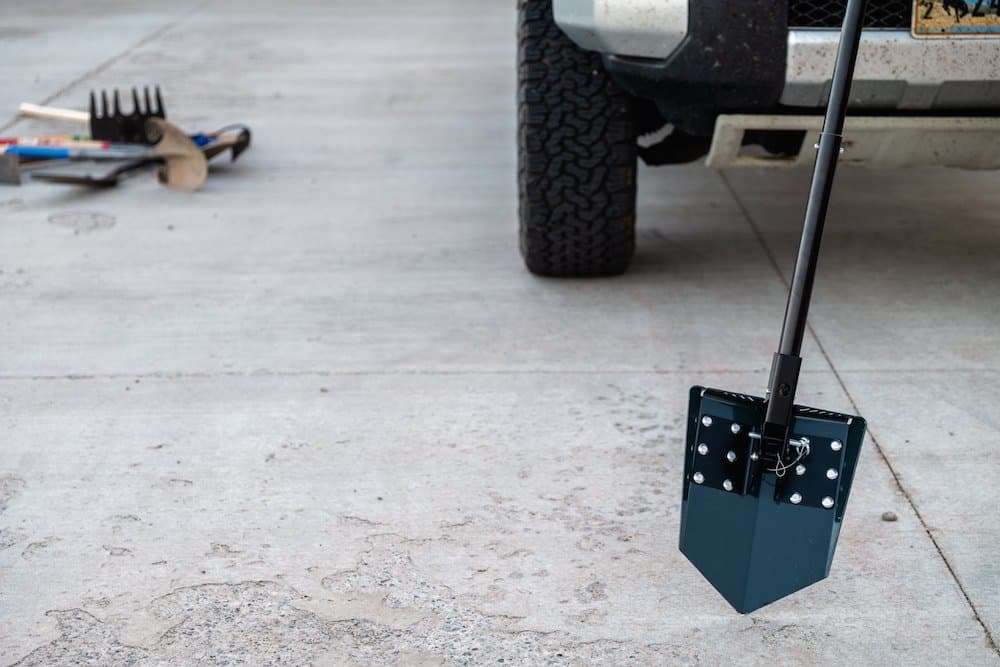 The Delta is portable and designed with features best suited for the modern needs of campers, off-roaders, overlanders, and adventurers.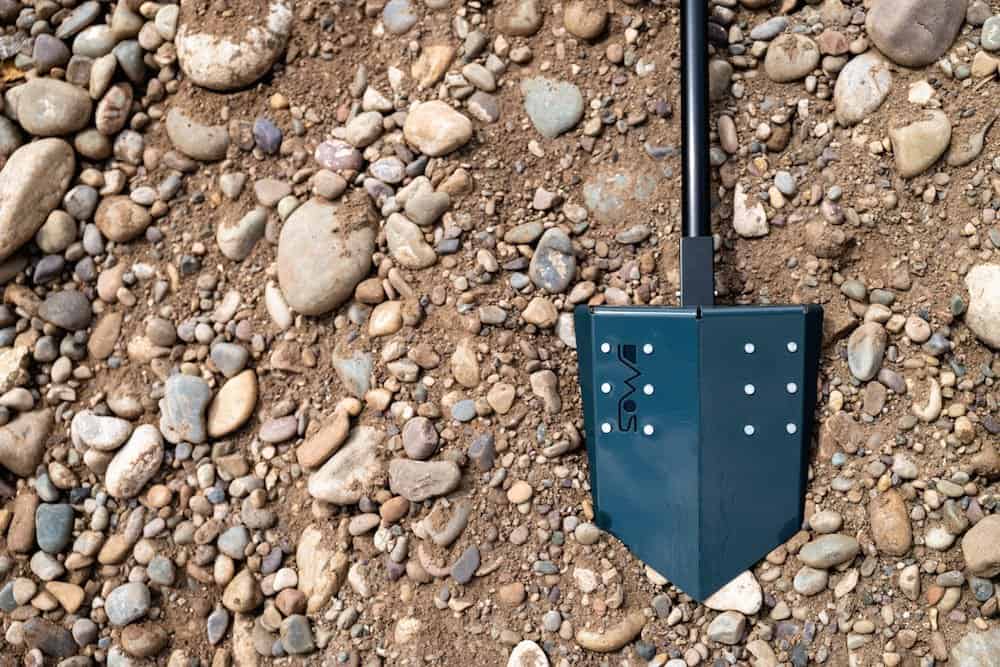 From the manufacturer:
The Delta is chiefly a dirt shovel but offers a year-round, multi-application solution for any situation. With its three-part aluminum, telescoping indexed locking shaft, the Delta Shovel can extend to a full-sized length or collapse down to a more portable size.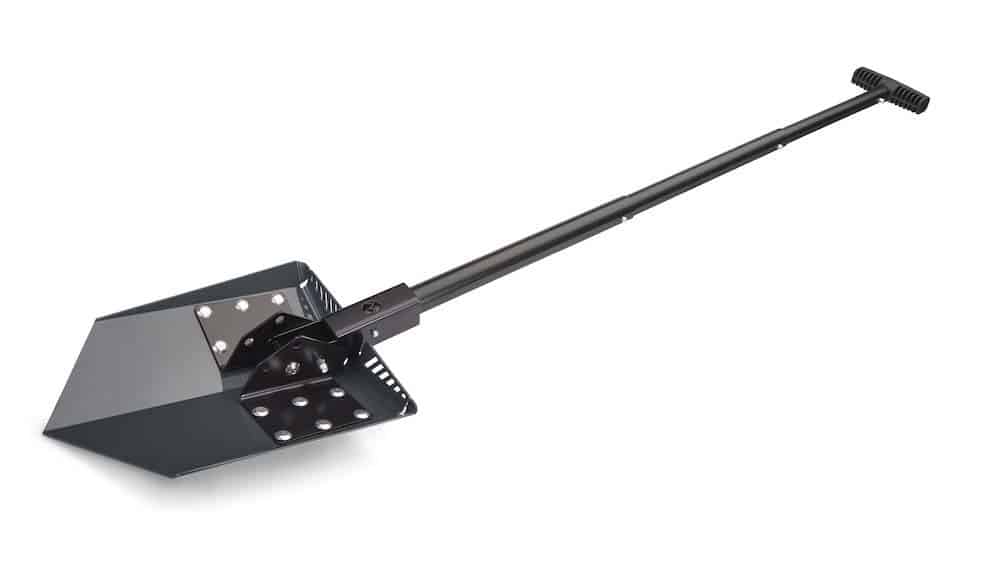 With the foldable 3- position head, the Delta can be used as a shovel, a hoe, and e-tool and folds up for compact stowing. The collapsible shaft also lets you use the Delta at various lengths (full length is 51"). Combined together, you get a powerfully versatile tool that's perfect for every situation.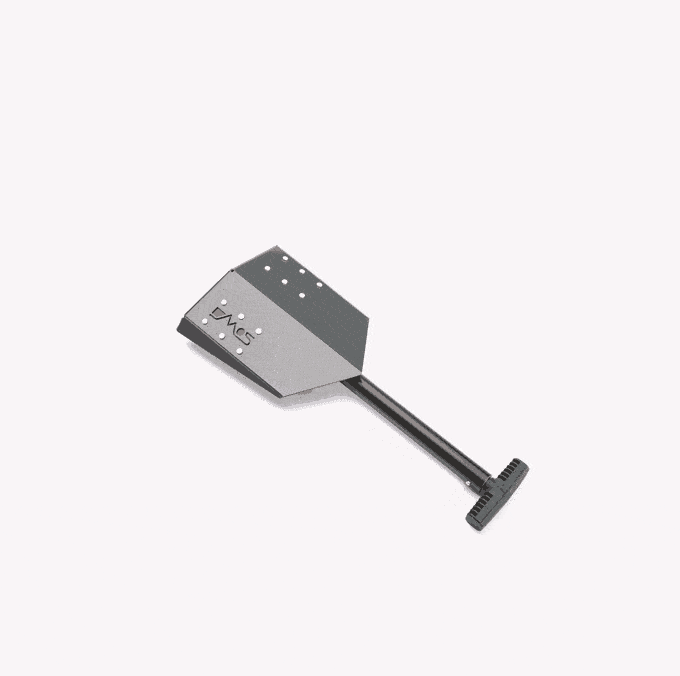 The Delta has two different material options – either 6061 aircraft-grade aluminum or 12-gauge cold-rolled steel. Both styles offer a second-to-none strength and durability, with a 3 lbs difference in weight and price is the tradeoff.
In addition to incredible strength, the materials utilized in the Delta also means the tool weighs 3.5 or 6.3 lbs. Collapsed, the Delta shovel stows down to a compact 11" x 24" x 3" footprint, allowing it to be stored without sacrificing precious cargo space.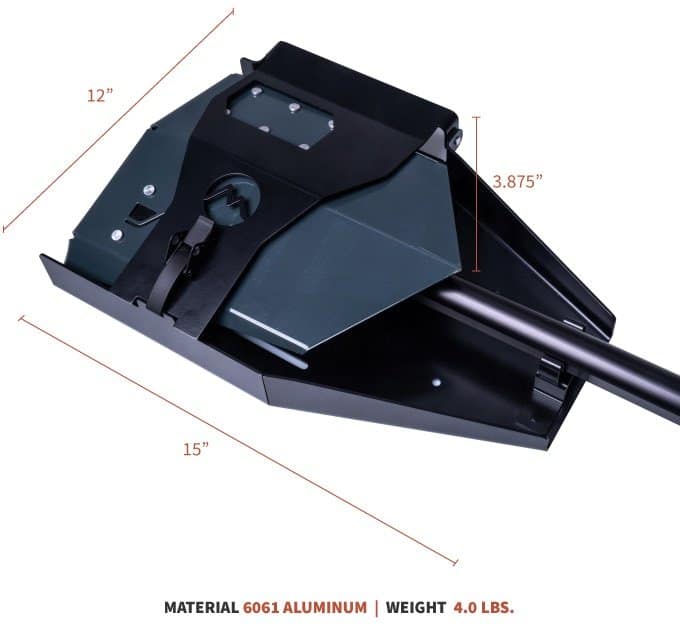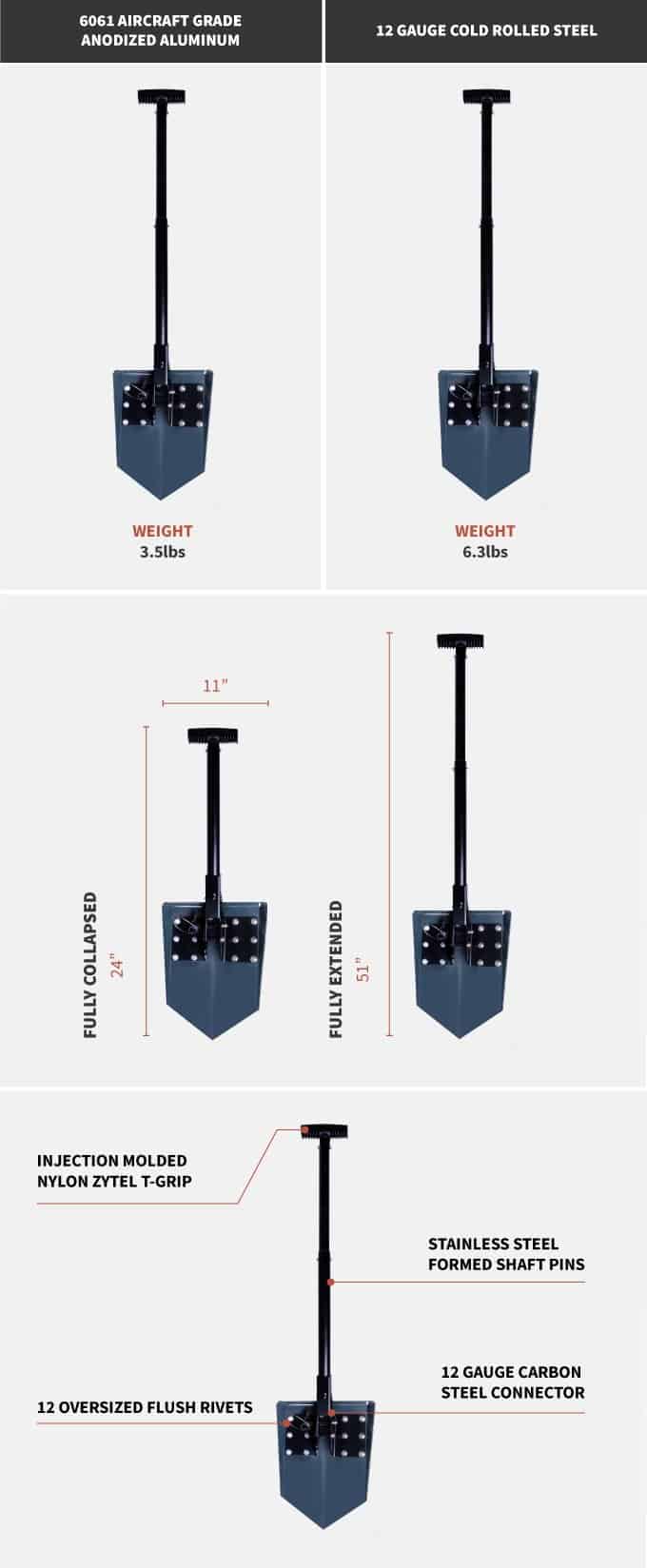 What's not to like?! By providing a steel or aluminum option, the Delta becomes even more valuable for a variety of different users and applications. I'd definitely go with the 12-gauge steel for my 89′ Land Cruiser because everything on that is steel and it's basically designed for the apocalypse. But for a more refined vehicle and family trips, the aluminum would be a better option.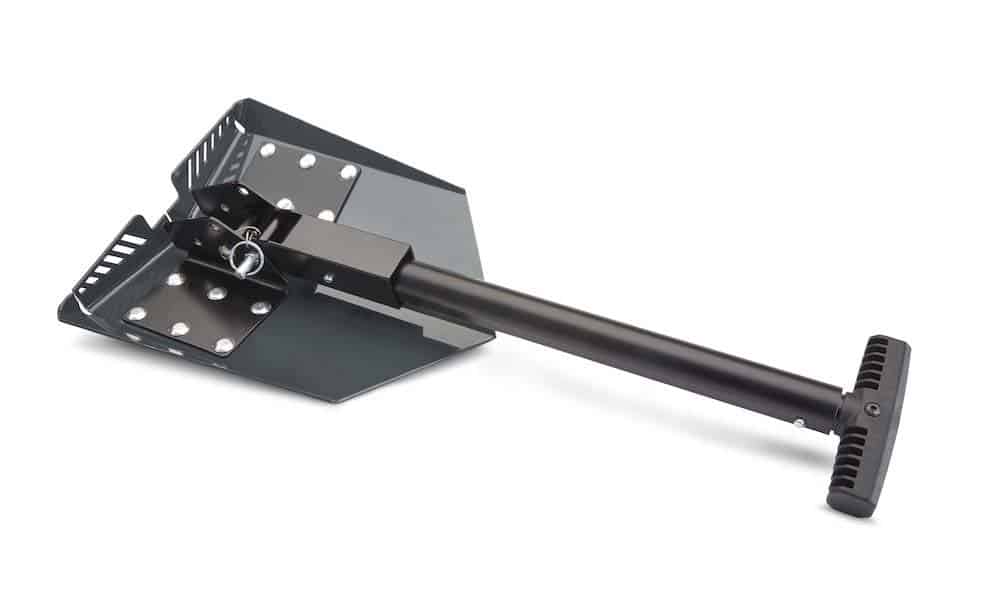 Take Anywhere
The Delta shovel is available with a dedicated vehicle mount for rear spare tires and roof racks. The rattle-free and lockable mount allow the Delta shovel to be quickly deployed when your vehicle needs to be recovered, a fire pit needs to be dug, or the trail needs to be repaired.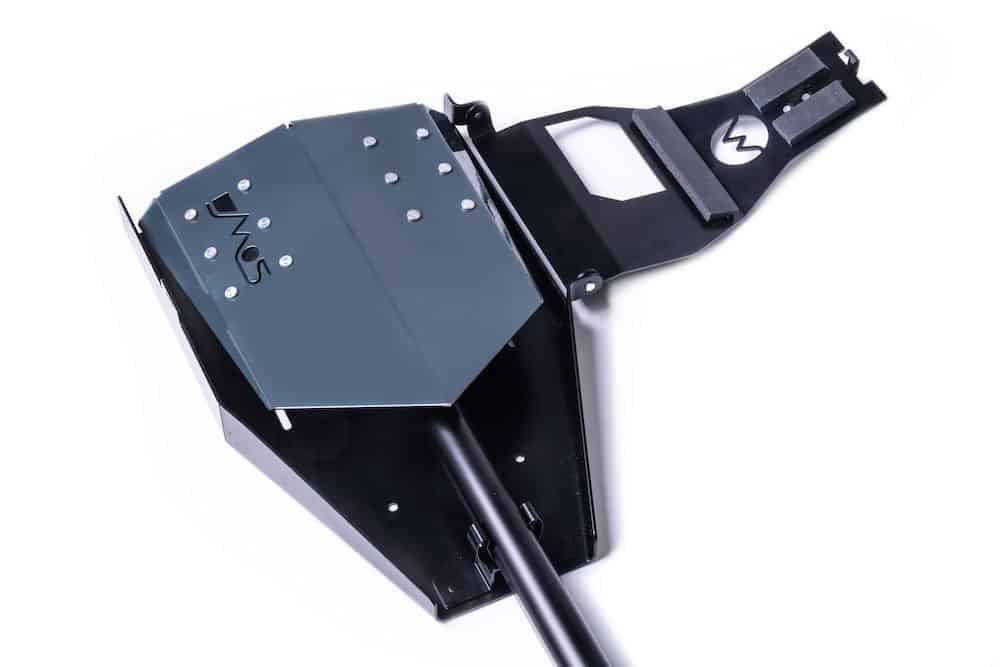 The roof rack mount can be quickly installed to a wide variety of offroad and overland roof racks, truck beds, or spare tire carriers. Constructed from 6061 aluminum, the mount can be installed on a wide variety of aftermarket or factory equipment.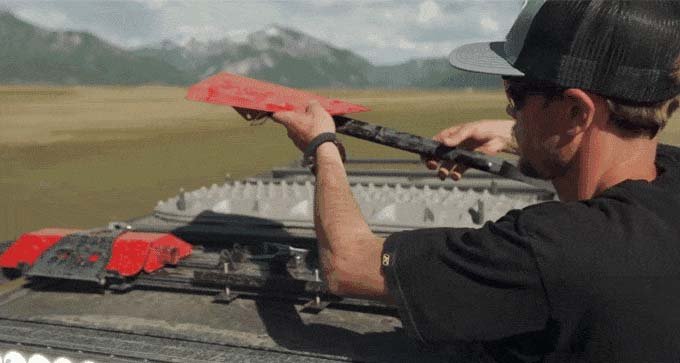 Fits roof bars up to 2.0" in diameter and includes mounting hardware for roof racks. A padlock can be easily added to the latch on the mount, preventing sticky fingers from walking away with your shovel.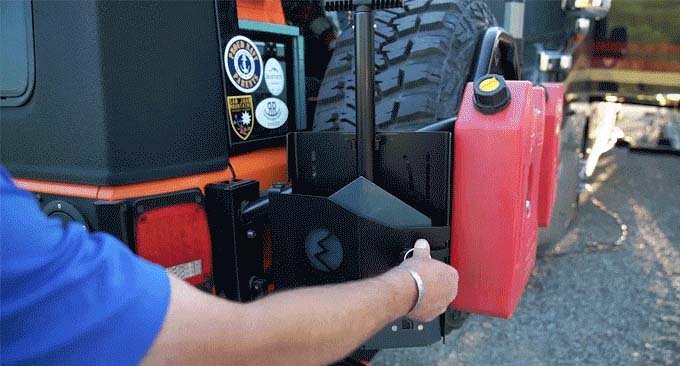 Another storage option is to keep your shovel in a drawer system or gear box with the help of an American-made, MOLLE-compatible bag designed specifically for storing the Delta shovel.
American Made
BORN IN WYOMING. MADE IN OREGON.
The Delta Shovel is produced by DMOS and every DMOS product is American-made. The company takes pride in manufacturing in the USA using an agile, and lean process that is designed to leave as small a footprint as possible.
To summarize—this shovel is a bad-ass take-anywhere tool that is a must-have for your overlanding or go-anywhere adventure.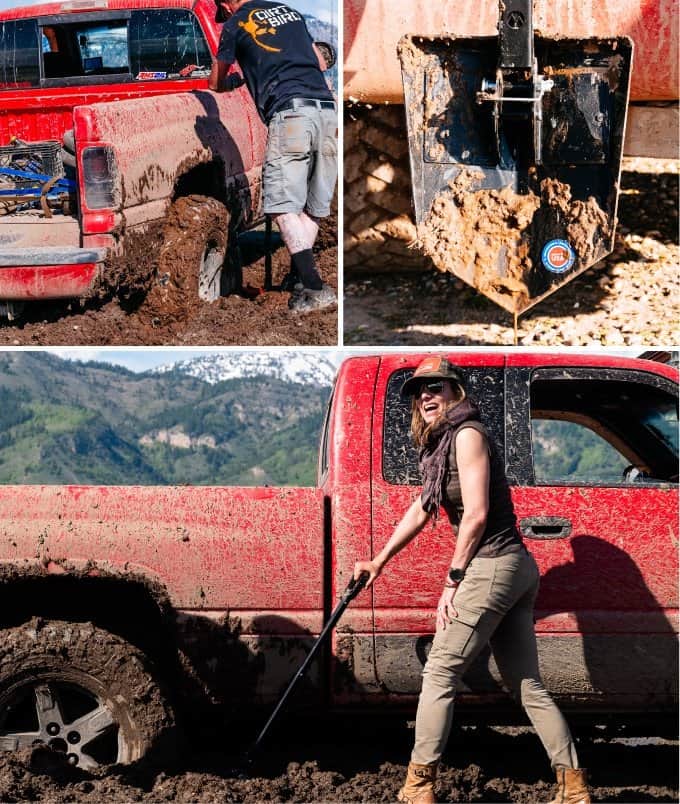 Availability
It was launched on Kickstarter where it blasted through its goal and is now immediately available as a Delta Combo (shovel+mount) for $359. If you just want the Delta shovel it will be priced at $199. You can preorder now but you'll have to wait until it ships in October.
It should be widely available by select retailers in time for Christmas.