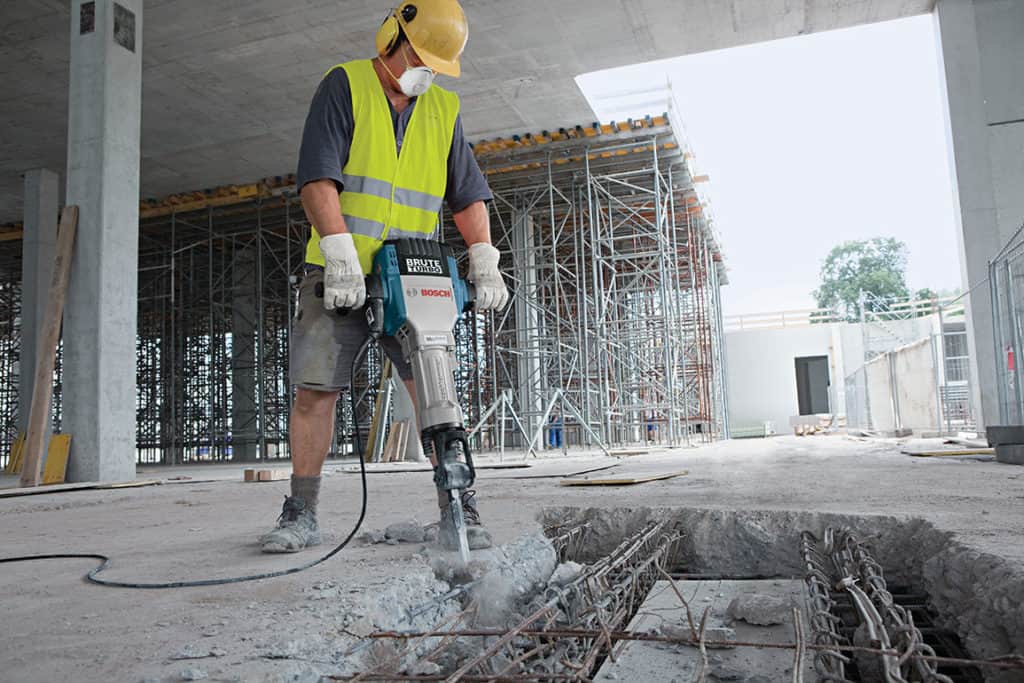 Bosch has just changed the tool tracking game by introducing GPS tool tracking technology on their newest breaker hammer. This GPS technology is also available as a retrofit on current breaker hammer models.
Bluetooth tool trackers from Milwaukee and others, have been the only tool tracking game in town until now. While these Bluetooth systems have their merits, they are limited in range. Job site managers have no recourse if the tool goes missing from the job site, but with the GPS tracking technology, you can follow it's every movement, anywhere and at anytime.
Bosch has been on the sidelines with tracking devices and they will be jumping into the Bluetooth tool management game later this year with, Bluehound, which looks to be a direct competitor to Milwaukee's One-Key.
We hope Bosch can really deliver with the GPS tracking tech and that it trickles down to the rest of their tool lineup including their 18V and 12V tools. It's bound to happen, and it looks like Bosch has the lead on this.