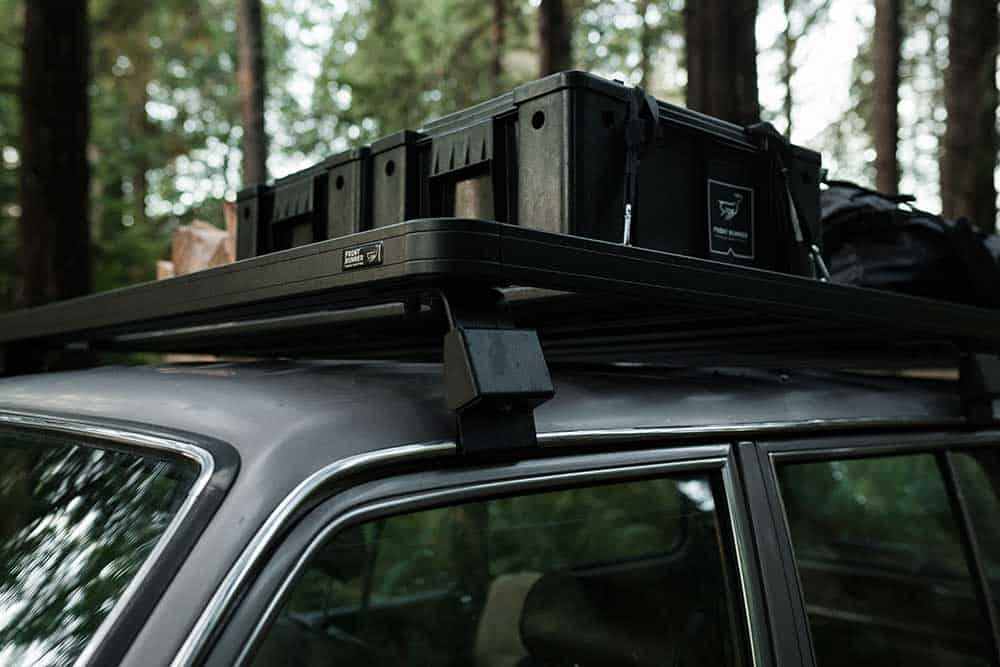 Our friends at Front Runner Outfitters have shared this helpful Roof Rack Buyers Guide, with pro tips for what to look for when shopping for a roof rack. These aren't light-duty bike racks, but rather expedition worthy roof racks that are built to last longer than your vehicle. We've got the Slimline II roof rack from Front Runner and couldn't be more happy with it's performance and looks. We highly recommend you consider a Front Runner rack, no matter what type of activity you are in to.
With Spring here, and Summer around the corner, calendars are filling up with weekend camping trips and bucket-list adventures. Vehicle- 
adventure, from overland expeditions to day-trip exploration, has exploded in popularity.
With your vehicle full of family members, you'll need extra space to store that precious baggage, camping gear and outdoor toys- like bikes, kayaks and surfboards. Enter the almighty roof rack. Used since man invented the wheel (roughly), the roof rack allows you to move trunk-space-sucking gear onto your roof, leaving it secure and out of the way.
The rack experts at Front Runner Outfitters, a vehicle-based adventure gear company with Africa proven, elephant-strength camp gear, have compiled a list of the top ten things you should look for when buying a rack for your vehicle.
Lightweight
Strong is good, heavy is not. Many racks are clunky and use heavy materials, like steel, but you don't have to sacrifice strength for weight. A well-engineered, all-aluminum rack will be 30% lighter than steel and with more strength and load carrying capacity.
Modular
A modular rack will allow for easy assembly, adding rack slats for different uses- like constructing a full platform, swapping out accidental damage, and adding items like expedition rails. The rack can change for whatever use you need at any given time.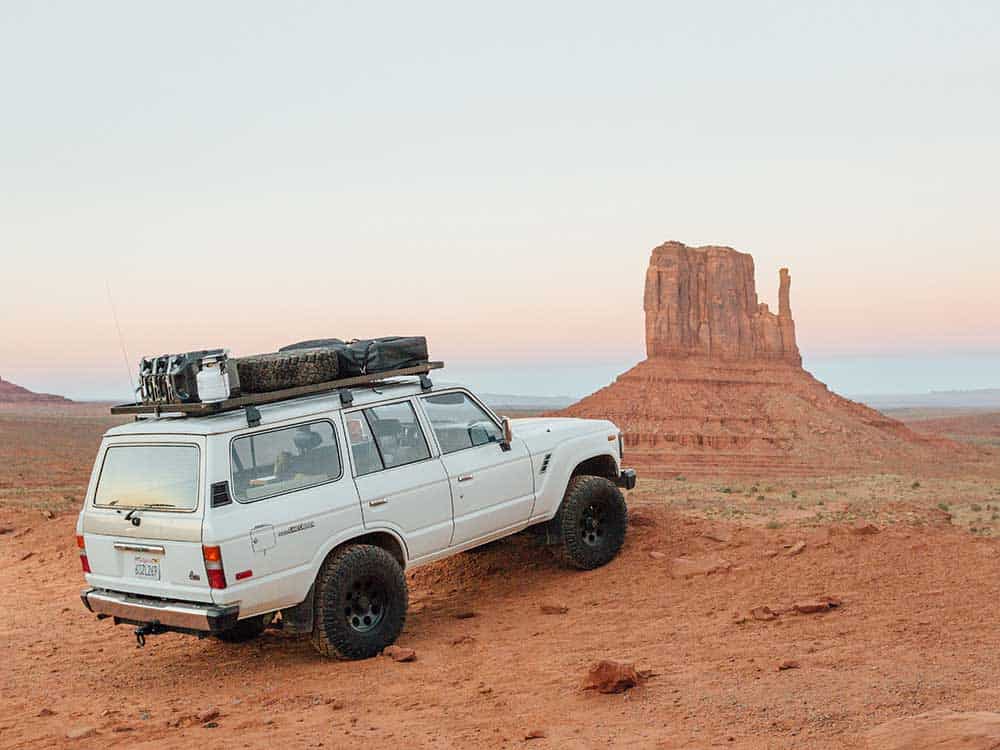 Accessories
The best rack is one you'll use for multiple purposes. Having the widest variety of accessories creates endless adventure possibilities. Be sure your rack can accommodate mounts for water and fuel cans, roof top tents, bikes, skis, surfboards, axes, canoes/kayaks, and whatever your heart desires. And because companies will make it difficult to use other companies' accessories on a competing rack, be sure to choose a rack company that makes a full line of compatible accessories.
Tough
There is no quicker way to ruin a trip than with a rack failure! Make sure the rack manufacturer specializes in building off-road tough gear that has been proven in the harshest conditions. If it's good enough for the African UN vehicles and hard-core off-roaders then it will be good enough for the camping trip to Big Sur. Don't limit your adventure to asphalt just because you're worried about rack strength. Let's face it, some of the best camping spots are only accessible via fire roads and dirt trails!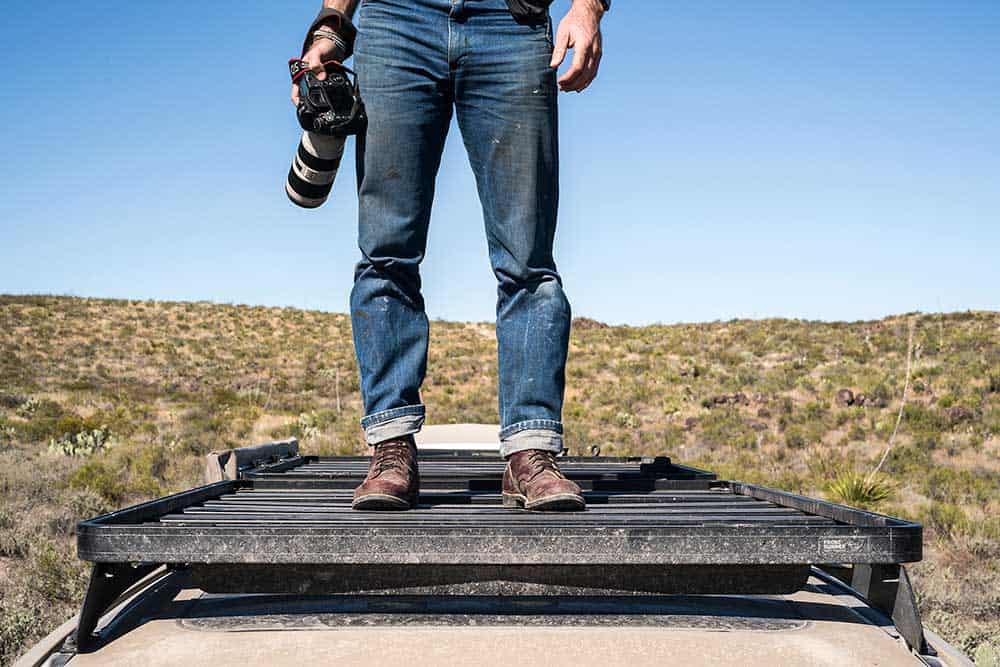 Low Profile
No matter what you put on your roof, it will impact noise and fuel economy. The good news is that it's possible to mitigate impact to a 
surprisingly large degree with a low-profile rack. "Basket-style" racks will do the opposite. A lower profile makes loading and unloading gear easier, gives easier access to low parking garages, and creates less drag which means less noise and better fuel mileage.
Customer Support
Fly-by-night rack companies are a thing. They pop up, try to sell a few poorly made rip-offs of well-established racks, take your money and disappear. Stick with companies that have been around for decades and who can offer you live customer service via phone, email, live chat or social media.
Peer Proven
Take a look at what some of your adventure heroes are using. Maybe it's a hardened explorer like Kingsley Holgate, or a famous
adventurer photographer like Alex Strohl, who needs the best equipment to get him to the hardest to reach places. The guys and gals who need the toughest gear for their daily life have been through enough experimentation to know what works.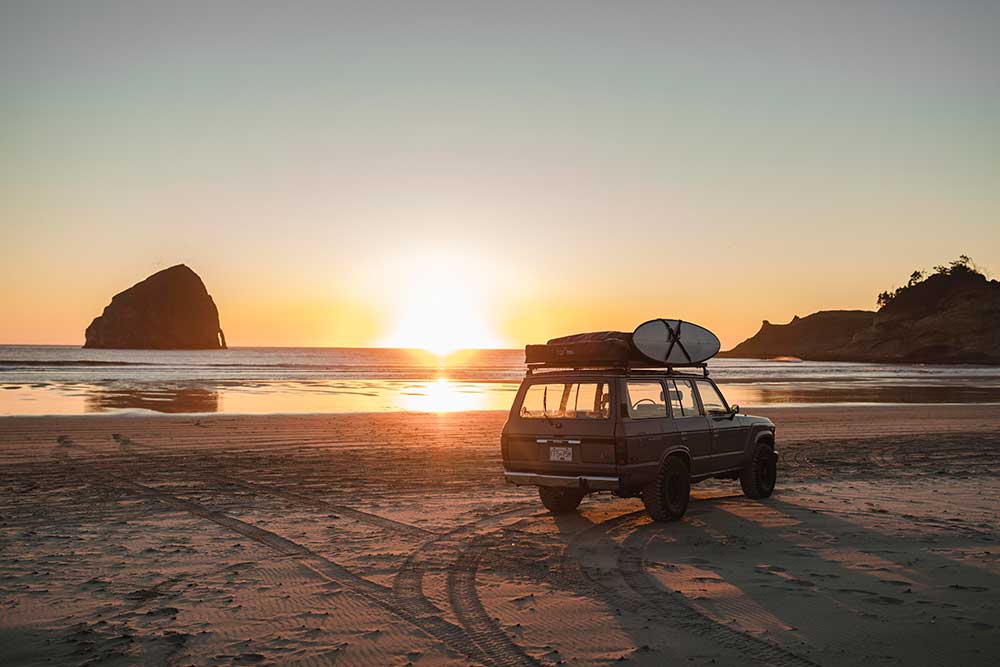 Choice
Look for a company that makes racks and accessories for a wide variety of vehicles. More racks and more accessories will mean more options for you no matter what you're driving. The company will also have a better understanding of potential solutions for your needs.
All Metal
More plastic components for both the rack and accessories means more chance for failure. Plastic becomes brittle, has inferior load rating, fades in the sun and breaks are much more likely. Companies will use cheap materials because of their lower cost but this is truly a case of you get what you pay for. Not worth the risk.
Availability and Shipping
Planning a trip is stressful enough, don't get bogged down by rack companies that can't deliver your rack when you need it. Make sure the company has racks in stock and can ship them to you in a matter of days not weeks or even months.
A good rack will last you a lifetime; so it's a choice worth making carefully. And let's face it- a lot happens in a lifetime, so get a rack that can move from vehicle to vehicle and grow with you, your family and your adventures!