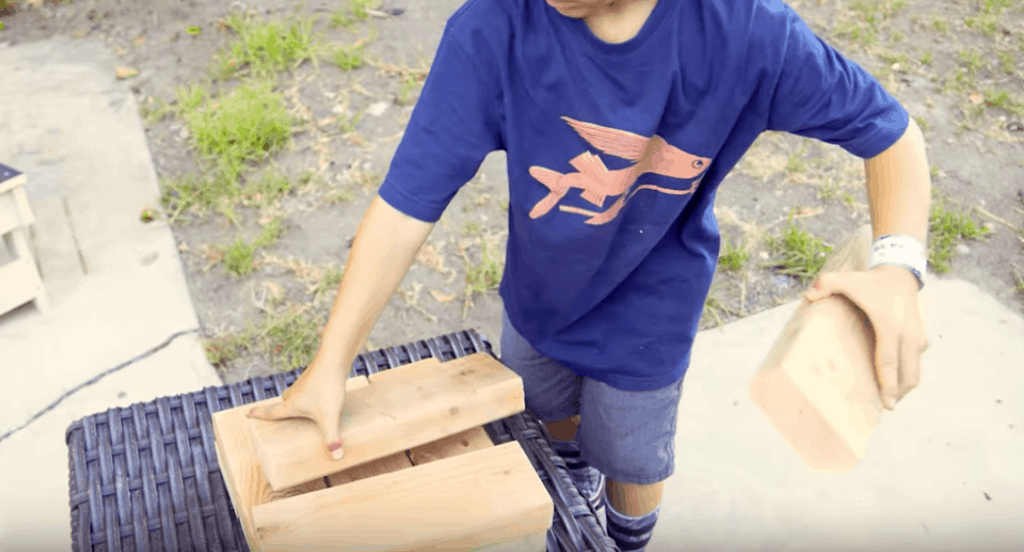 Jenga is an awesome game, but you can make it even better by making the pieces 100x bigger! We took some scrap 2x4s and built our own giant Jenga game, and you can to.
A Giant Jenga game requires 54 pieces of 2×4 cut at 10 1/2 inches in length. That length will provide the necessary width across to make the game even all around. Remember 2×4 is the nominal width of the board, not the actual which is closer to 1 1/2 x 3 1/2 inches.
We used our Ryobi miter saw to make our cuts, a Ryobi palm sander and sandpaper to smooth things out, and a Ryobi cordless router to add a nice quarter round edge around each piece. This project took about half a day to complete, and that is mostly due to the amount of sanding required. If you decide to paint or stain your Jenga pieces, it can add another day or two. We highly suggest at least staining the pieces to provide added durability and protection from moisture.
This was a fun project to do, and our son and his friends definitely found uses from the Giant Jenga pieces other than playing Jenga.