As we strive to create a more energy-efficient home, evaluating the current state of our windows can help lead to a cooler solution. Jeld-Wen has one of the most extensive lines of Low-E windows that are designed to fit your style and budget.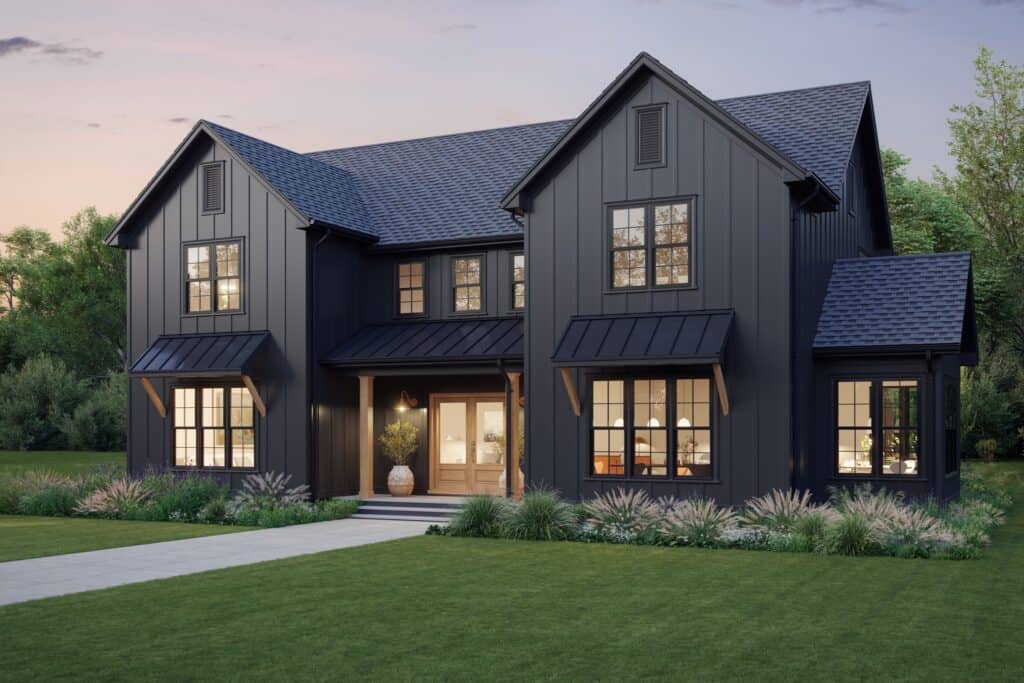 What are Low-E Windows?
The "E" in Low-E windows stands for emissivity, not energy. It's basically a measurement of how much thermal energy is absorbed by or reflected away from the window. With clear glass, emissivity is very high as the heat from the sun transfers easily through the glass.
When you lower the emissivity of the glass it reflects the heat instead of absorbing it, thereby, creating a cooler environment on the other side of the glass.
Low-E glass contains extremely thin layers of metallic particles which act like a sieve and will filter out short wavelengths of light. By changing the types of particles used in the layers of Low-E, and by increasing or decreasing the number of layers, different Low-E glass types can be created that meet specific climate and project needs.
Low-E coatings can be applied to both the exterior and interior glass surfaces of a window or door and deliver comfort and energy savings in both directions. On an exterior glass surface, a Low-E coating can reflect the heat of the summer sun or the cold of winter away from the home. On an interior surface, a Low-E coating reflects back the existing indoor temperature. That's why we often say that Low-E glass options help to keep homes "cooler in the summer and warmer in the winter."
Double and Triple Pane Glass
Low-E glass is not the only element of an energy-efficient window or glass door.
Double-pane glass is much more insulating than single-pane; triple-pane is even better. Insulation is also improved with the addition of argon or krypton gas in the sealed space between the panes of glass. Multiple glass panes allow for multiple surfaces to receive Low-E coatings, depending on performance needs. And all of this glass is typically held in place by thermally-efficient window frames or doors with insulating cores. But don't worry about figuring this out on your own.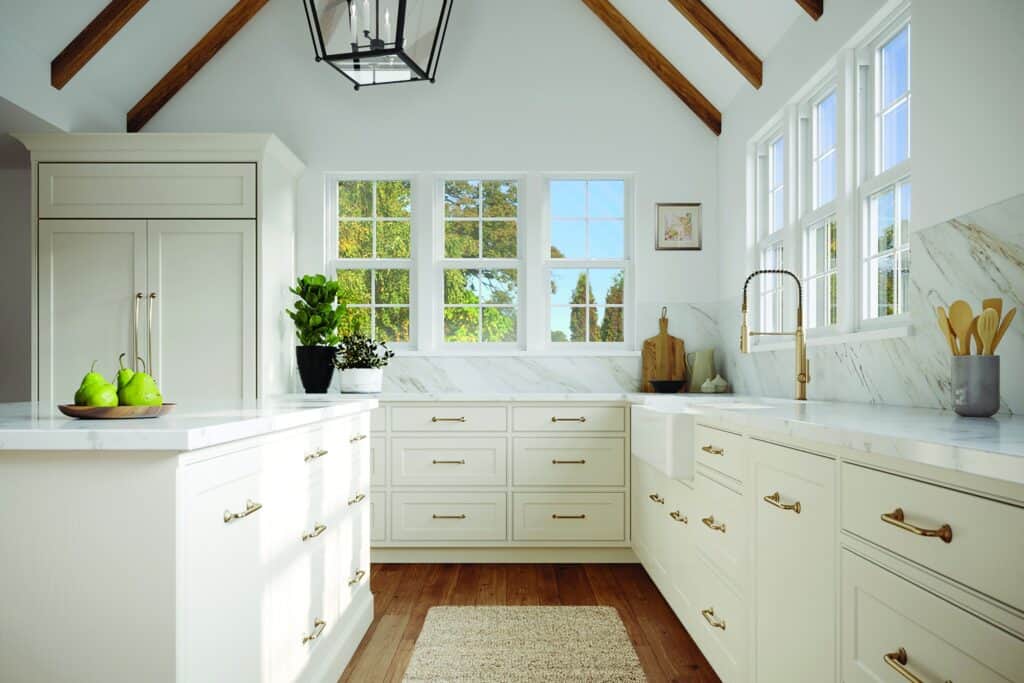 Jeld-Wen Low-E Options
Now that you know what Low-E is all about, Jeld-Wen has a variety of options to choose from that are design to fit different environments and climates. These options include:
SunStable™ Low-E insulating glass 
This glass balances visible light and thermal performance for energy savings and improved comfort year-round. The double-coated glass allows a little passive solar heat in the winter and reflects heat back into the room, and it blocks 70% or more of harmful UV rays. SunStable is a practical solution for homes in a wide range of climates.
SunResist™ Low-E insulating glass 
With SunResist you get glass that provides optimal thermal performance by helping homes stay cooler in the summer and warmer in the winter. A great choice for hotter, sunnier climates, SunResist features advanced, triple-coated glass that is suitable for all climates and blocks more than 90% of UV rays, a greater percentage than other Low-E glass options.
SunFlow™ Low-E insulating glass 
This glass is expertly engineered to improve energy efficiency in colder climates, especially those with extreme winter temperatures. It offers the highest visible light transmission and maximizes the warmth available from the sun, allowing the sun to heat the home using a passive solar heat concept. It also blocks more than 55% of harmful UV rays.
HeatSave™ interior Low-E coating 
This glass reflects heat back into the home. It's used in combination with other energy-efficient glasses to increase heat retention without sacrificing light transmittance. HeatSave™ helps maintain a more comfortable home in the coldest climates and at higher altitudes.
Turtle Glass 
This glass reduces glare and is tinted to allow a visible light transmittance of 45% or less from inside a home. Ideal for use in all coastal climates, turtle glass can be mandated by local building codes, especially for beachfront homes, because it helps prevent hatchling sea turtles, which navigate based on moonlight, from moving inland toward manmade light sources.
Here in southern California SunStable would probably be the best option, but if we were more inland we'd probably opt for SunResist as the temperatures are often hoving around 110 throughout summer.
Now that you know how much of an impact a Low-E window can make, reach out to Jeld-Wen for help on your project.