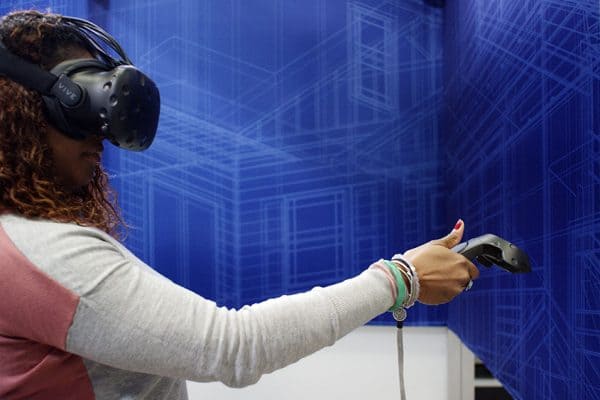 Big Box home improvement retailers are preparing for the future in different ways. Improving their online apps, adding stylish design products, and betting big on e-commerce. Lowe's is taking it a step further by investing heavily into AR/VR tutorials by introducing the Lowe's Holoroom How-To.
Only available in select stores on the east coast, Lowe's Holoroom How-To will walk viewers wearing an HTC Vive through a DIY project from beginning to end. The current project being shown is how-to tile a shower, but if the Holoroom takes off they will add many more projects.
This is a smart move by Lowe's as millennials are finding new ways to access information and in a world of Handy and Taskrabbit they are less and less likely to DIY. By tackling this problem using VR, Lowe's could be in position to reach millions of young DIYers who are keen on learning.