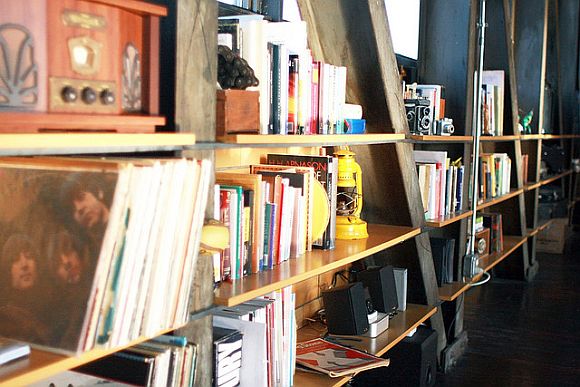 Here at C&H, we're big fans of reading. And that means we're always on the lookout for great bookshelf projects.
Adding built-in bookshelves to your home is an ideal way to increase your storage/display capacity. And those one-of-a-kind architectural touches can go a long way in adding a customized flair to your interior.
Built-in bookshelves are usually placed along a wall or even throughout an entire room, if you have the space for a dedicated library. But how about a few unexpected places that give you storage and a sense of drama? Consider these spots:

* Around a fireplace mantel. What could be a more compelling vignette than your favorite, well-worn books highlighted by the warm glow of a fire?
* Above or on either side of your kitchen stove. This creates an ideal nook for cookbooks and other kitchen accessories.
* Underneath a window seat. Curl up on a comfy cushion, grab a book, and voila — instant afternoon retreat.
* Within a headboard. Build a customized headboard with shelves running down the side or along the top. You'll have a more versatile storage solution as opposed to a nightstand.
Do you have built-in bookcases in your home? If so, where are they?
Photo: Flickr.com/katiekills
The following two tabs change content below.

Katy Schamberger is a Kansas City-based freelance writer, editor, blogger and author who weaves experience as a journalist, magazine editor and Chief Content Officer to create compelling, engaging copy that informs, entertains and inspires action. Oh, and she likes to take photos, too, especially of architecture, food and cocktails. Welcome!

Latest posts by Katy Schamberger (see all)