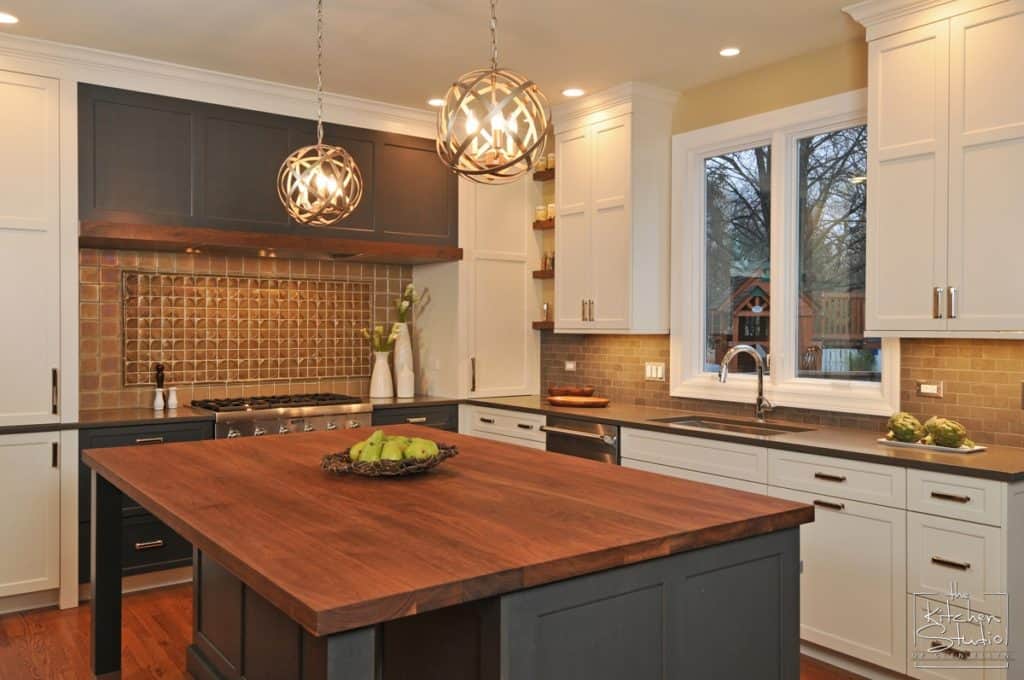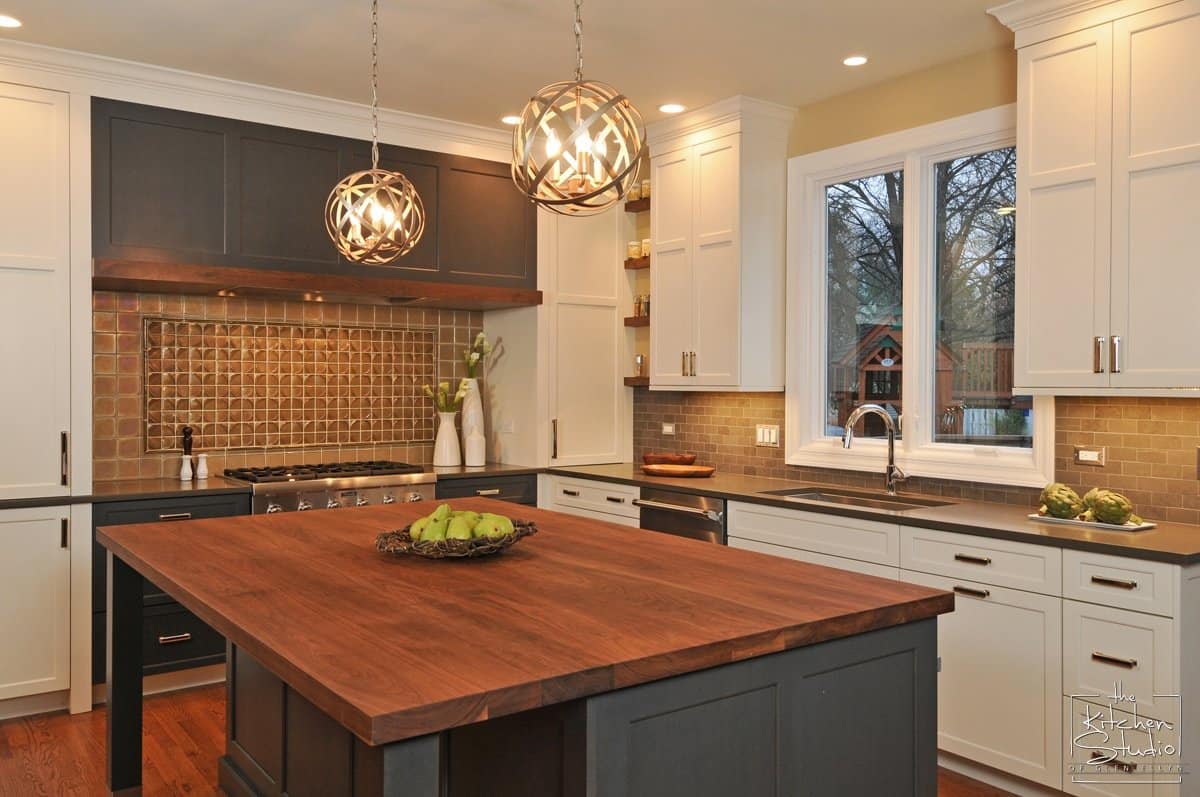 If you're a fan of HGTV's "Fixer Upper" with Chip and Joanna Gaines, then you know the popularity of custom cabinetry (and oversized clocks). From kitchens to bathrooms, mudrooms to showrooms, custom cabinets provide style and function for any space.
The Sky's the Limit
You have endless options for wood, style, finish, and hardware so that you can create cabinets that are ideally suited to your taste and space.
Stock or semi-custom cabinetry is only offered in certain predefined woods, styles and finishes. More options means more you shines through.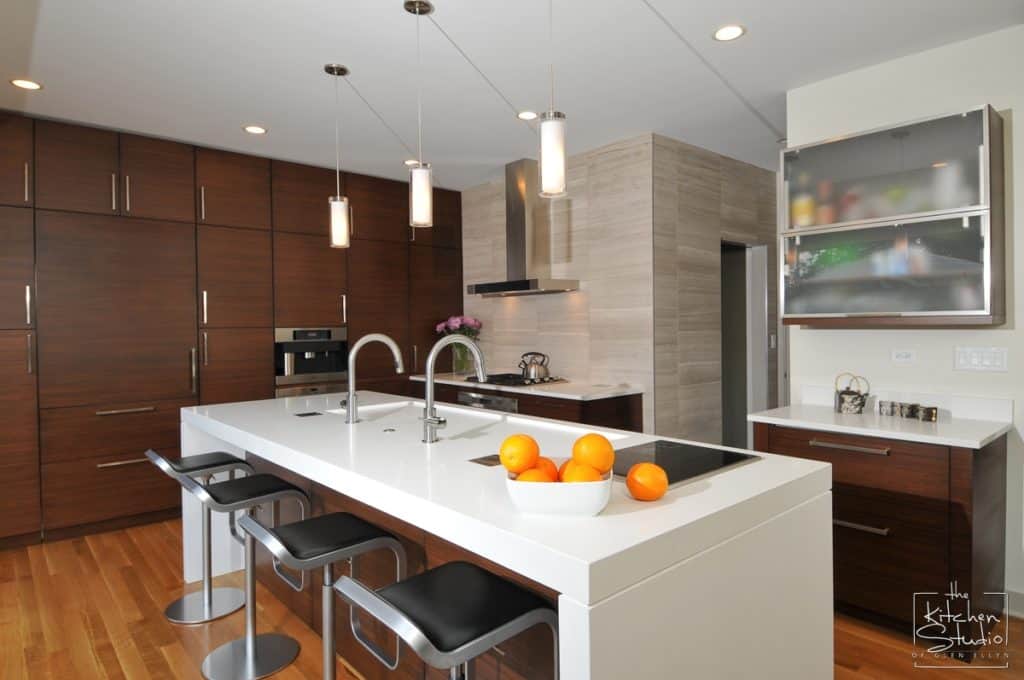 No Space Wasted
Space is expensive. Once soffits are removed, why not monopolize on the space you already have by installing tall cabinetry?
Custom cabinets can go up to 102" compared to the paltry 36" offered by semi-custom cabinets. The use of standard widths in semi-custom cabinets further limits your design so that any additional wall space will have to be left unused.
With custom cabinetry, you capitalize on every inch of space.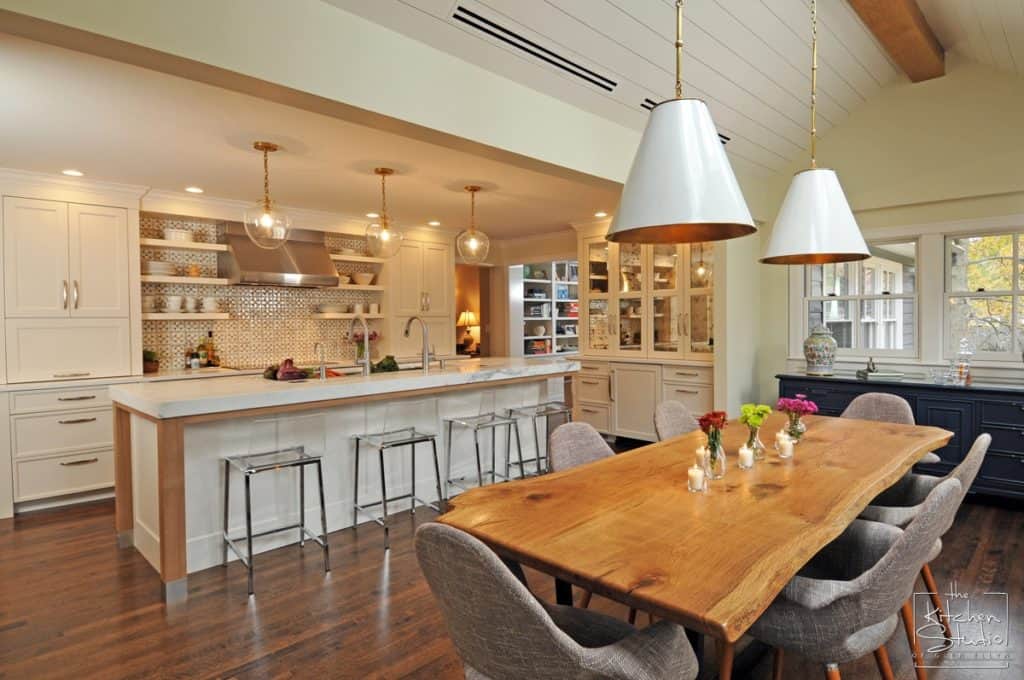 Craftsmanship is King
Custom cabinets are works of art made with an all wood box and are made-to-order by hand, compared to the man-made wood and assembly line manufacturing of stock and semi-custom cabinets.
Craftsmen add quality touches to custom cabinetry by fashioning drawer slides that are built to last and by fitting pieces together using dovetailed joints, dowels, or mortise-and-tenons instead of short-lived glues and nails.
Endless Modifications
Cabinets don't need to be cookie cutter – there are infinite alterations to fit your aesthetic and lifestyle. Want integrated wainscot ends? No problem.
Custom colors? Can do. Fine details such as chamfering, corbels, turnings, furniture feet, and custom appliance panels? Naturally!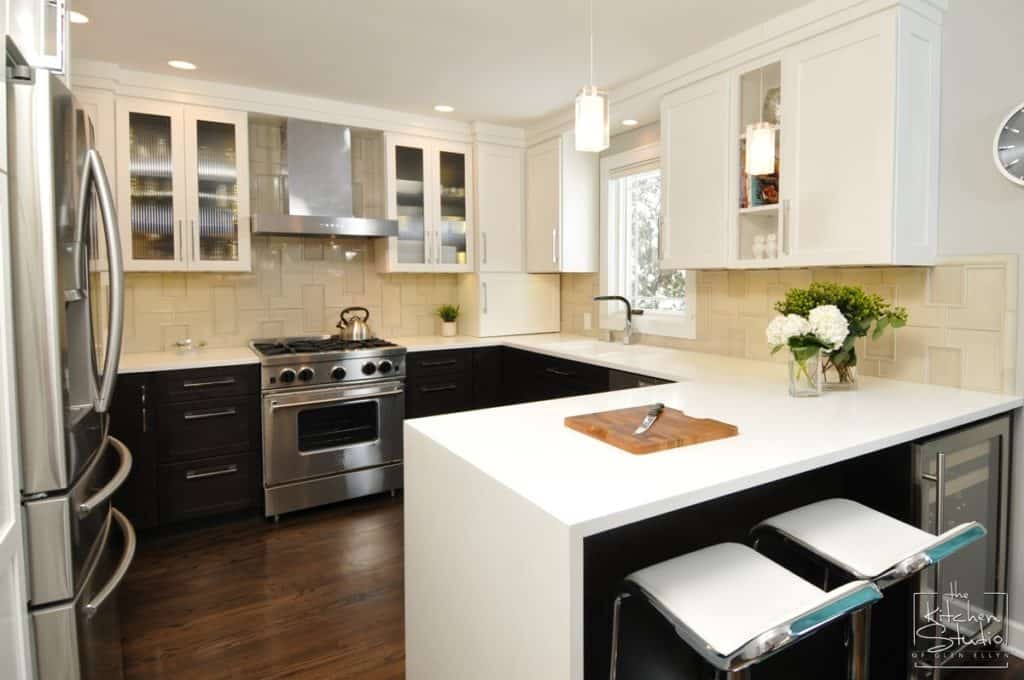 A Place for Everything
Having a place for everything is important to staying organized in today's fast-paced world. Custom cabinetry offers storage opportunities that would be DIY for semi-custom cabinets.
Want to hide that coffee maker for the 23 hours a day that it's not in use? Craftsmen can build storage specific to your appliances and gadgets so they no longer take up precious countertop space.
Environmental Friendliness
Wood doesn't just look good – it is non-toxic, renewable, recyclable, and biodegradable. Stock and semi-custom cabinets leave the sourcing of materials up to chance.
By working with a custom cabinet maker, you can ensure that the wood you use impacts the environment in a healthy way. Reclaimed and salvaged wood reuse the planet's resources and new wood that is certified by the Forest Stewardship Council is guaranteed to come from sustainably managed forests.
The use of water-based stains, clear coats, and paints means that solvents won't leave a footprint.
Custom cabinets are ideal for fitting your dreams to your house's design, no matter the size, shape, or color of the room.
This article is courtesy of Charlie Post who is a Content Strategist for The Kitchen Studio of Glen Ellyn, a kitchen design & remodeling company in the Chicago metro area.