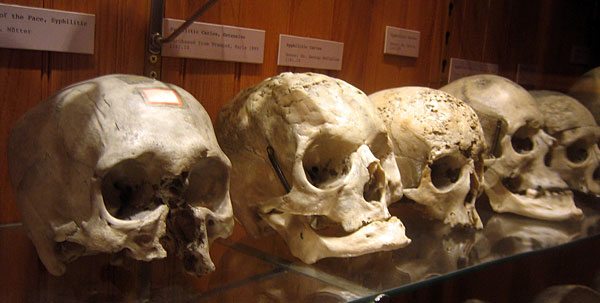 I guarantee you won't find any 150 year old skulls on many gift guides this year, but one of the most interesting museums in the country is offering this exact deal.
The Mütter Museum at the College of Physicians of Philadelphia, displays the most macabre and grotesque medical abnormalities you've ever seen.
Be among the first to choose one of the 139 Hyrtl Skulls to "adopt", and in doing so you'll take pleasure in knowing you've saved a 150+ year old skull as well as Mütter Museum!
You can help conserve and preserve a skull by becoming a sponsor for an annual subscription fee of $200. Your contribution will help offset initial costs associated with the cleaning, repair, and remounting of your chosen skull. Additionally, your subscription will be acknowledged as part of the skull mount in the permanent Hyrtl Skull Exhibit in the Mütter Museum. The subscription period for this initiative will end December 31, 2013.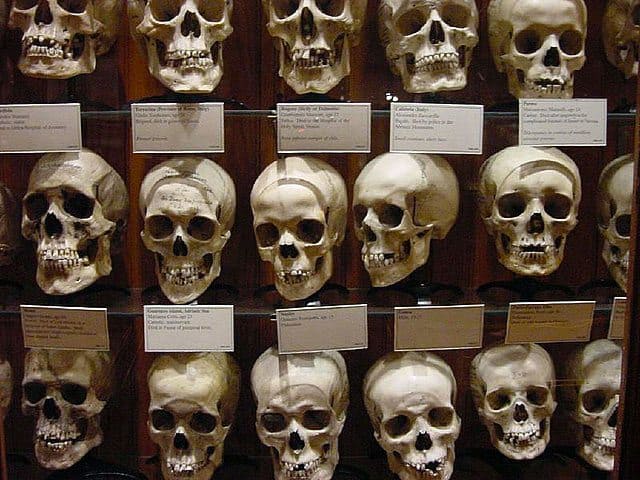 There are still 100 skulls still awaiting adoption which include sailors, soldiers, robbers, and Gypsies. Among them, Anton Mikschik, a 17-year-old Moravian shoemaker's apprentice, killed himself after getting caught stealing. Maria Falkensteiner, a Tyrolean maidservant, was just 22 when she died of meningitis. Joska Soltesz, a Hungarian reformist and soldier, died of pneumonia at 28.
The skulls have been in the museum's collection since 1874 and they include only 14 women, but represent a wide range of ages, from 8 to 80. Many died in poorhouses or jails, or from suicide or execution.
If you've got a friend with a grisly streak, you'll make their day by adopting a skull.