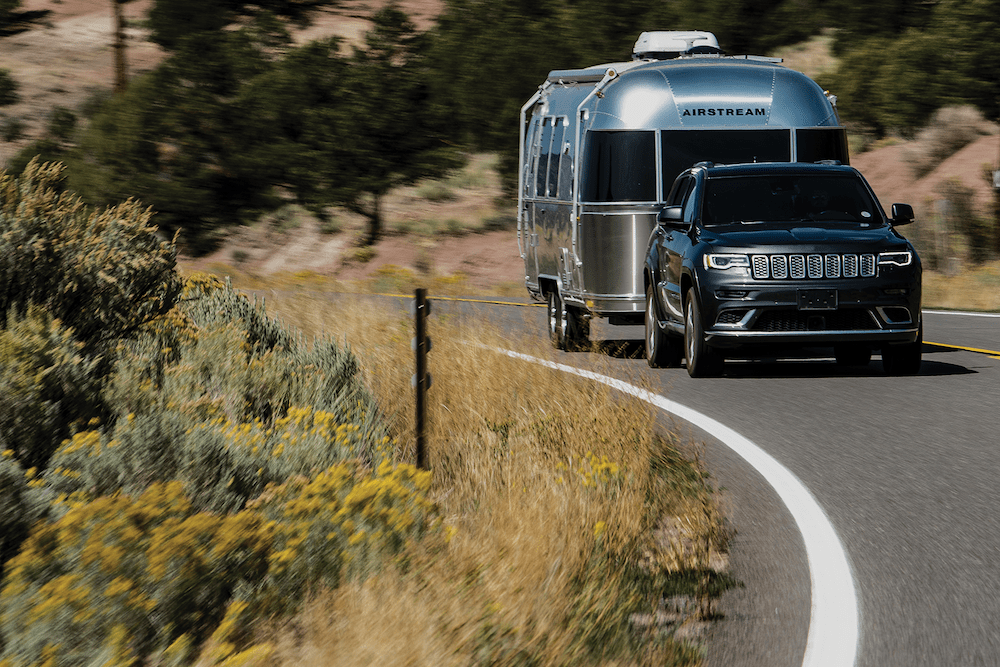 Airstream travel trailers have responded quickly to the "work from home" mandate that many of us have been adhering to across the country, by introducing the Flying Cloud 30FB "work from anywhere" travel trailer.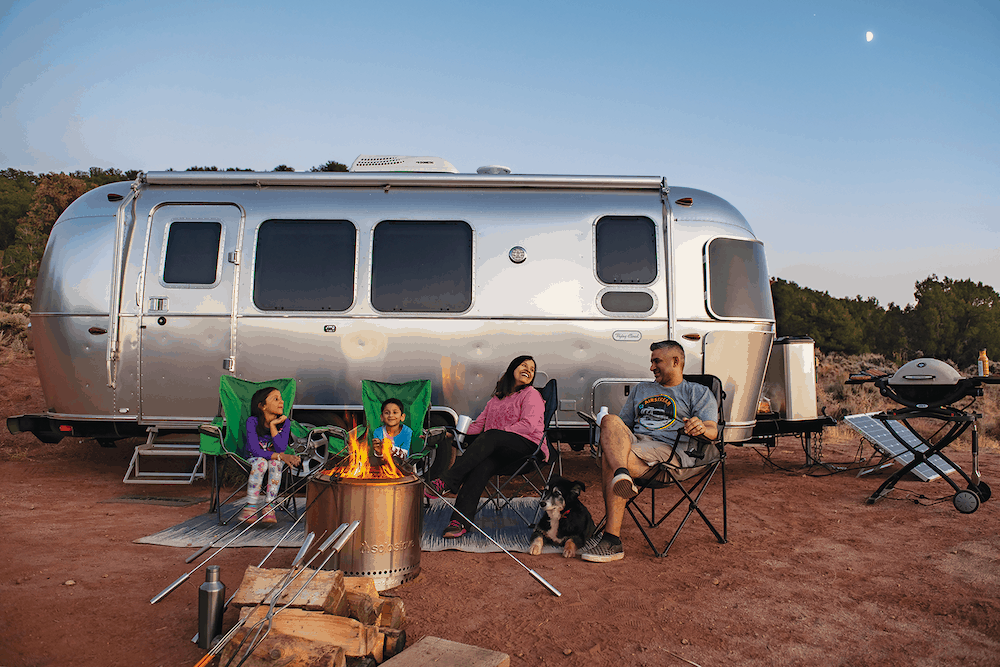 It's likely that remote work becomes a permanent part of our life moving forward and Airstream is ready for the challenge. The 30-foot long Flying Cloud is Airstream's most popular trailer and this new model features an office floor plan that includes dedicated office space, more connectivity and power options than ever, and the amenities travelers need for a weekend trip or a months-long trip.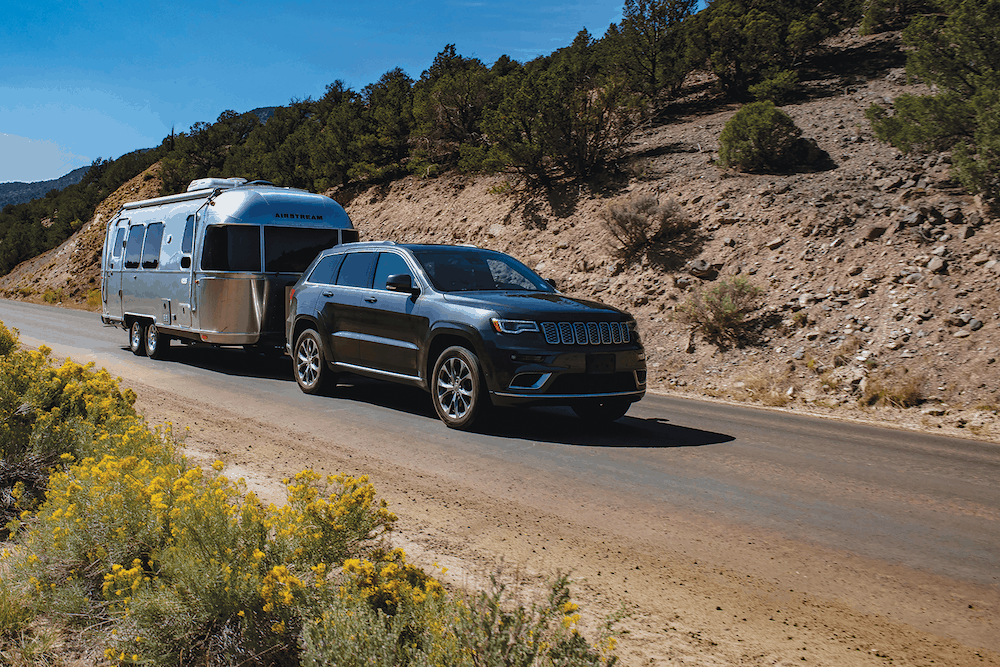 Choose Your Own Adventure
Travelers hit the road in record numbers last year, and RV travel was already trending up in 2019. Airstreams new and old have been in scarce supply, and the retrofit industry is booming because of this. With the Flying Cloud 30FB you can now buy a remote office straight from the factory.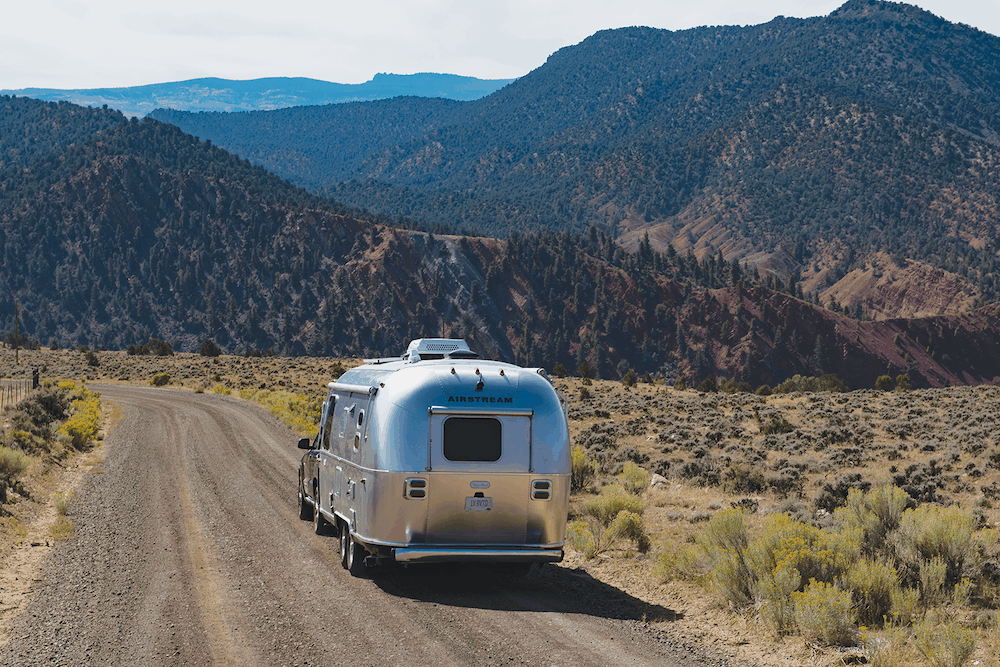 Mobile Workspace
The dedicated workspace includes a comfortable office chair that slides into a recessed groove in the edge of the desk, giving owners the freedom to easily convert the space into a sleeping or relaxing area for one. Sliding drawers and storage cubbies provide organization, while a privacy divider and black-out curtains provide a measure of privacy while doing video calls on the road.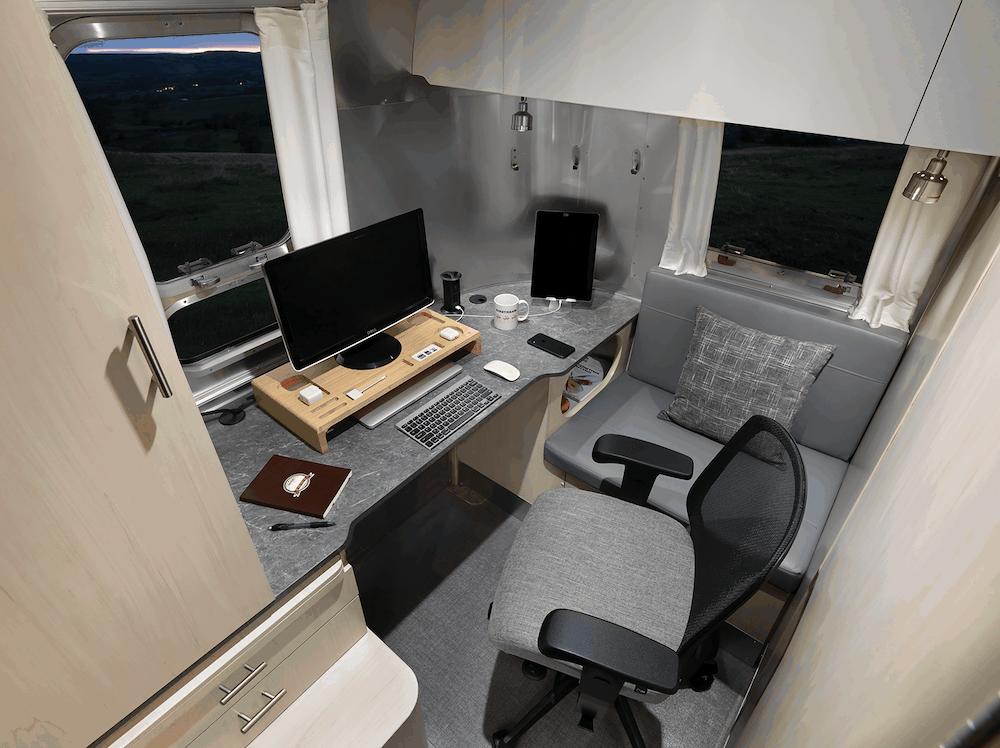 Standard amenities also include a queen bed, plus a bench and convertible dinette. The travel trailer can sleep up to six, allowing the whole family to join an adventure while still providing adequate room to focus on work.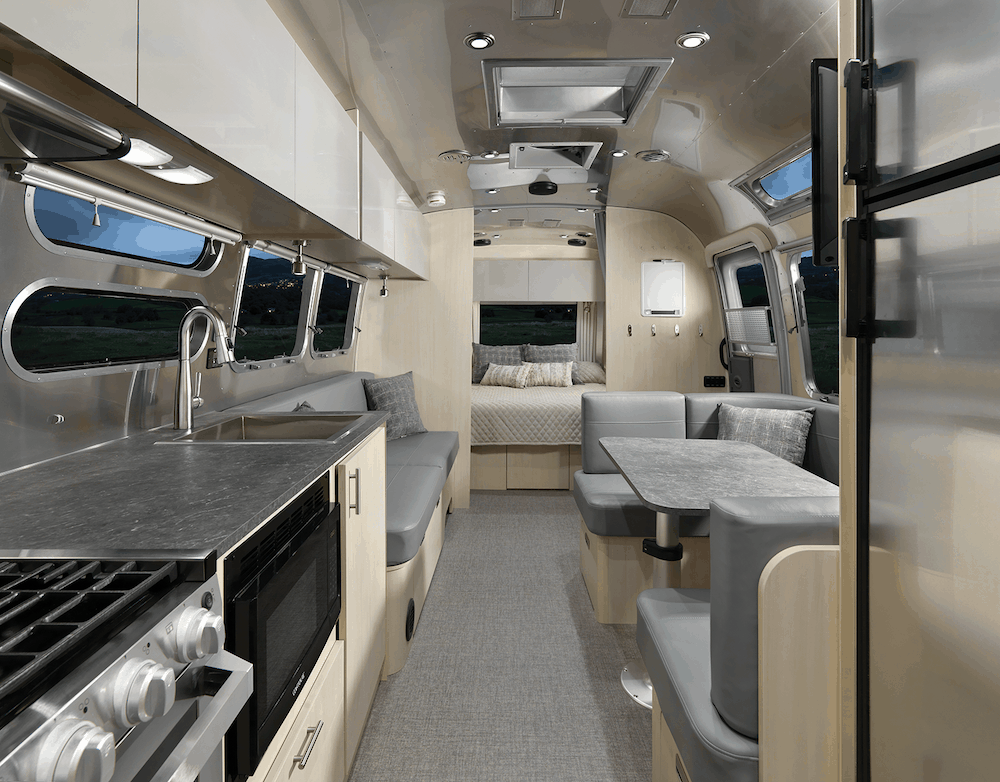 Three windows give the office space a nearly panoramic view, while blackout curtains allow you to control light for video calls, or even block the window views for better concentration. Standard options like Airstream Connected are also pre-wired for easy bundling of dealer-installed upgrades, like Airstream Power Plus and the Solar Package, which offer owners more ways to stay powered, stay connected, and stay off the grid and working for longer. 
But, the best part of working on the road is that you can step out of your mobile office and be immersed in nature and a view of your choosing.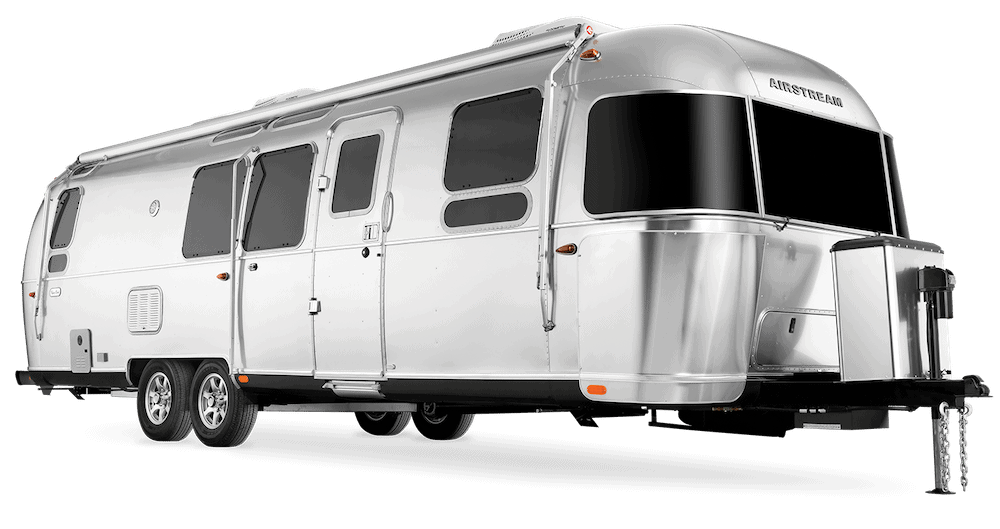 Flying Cloud 30FB Features
In addition to standard Flying Cloud features, the 30FB Office floor plan includes the following improvements:
Dedicated desk with sliding drawer storage and additional storage cubbies
Comfortable office chair secured with strap during travel
Several USB ports located throughout the desk area
Pop-up USB/AC outlet supported by the 1000W power inverter
Pull-out table creating more work space and slides out of sight when not in use
Access to the satellite TV/HDMI outlets from onboard Blu-Ray DVD player
Privacy divider
Two desk grommets for organizing cables or mounting monitors
Overhead storage cabinets with dry erase surfaces and under-mount LED lights
Three windows for maximum light and expansive views and black out curtains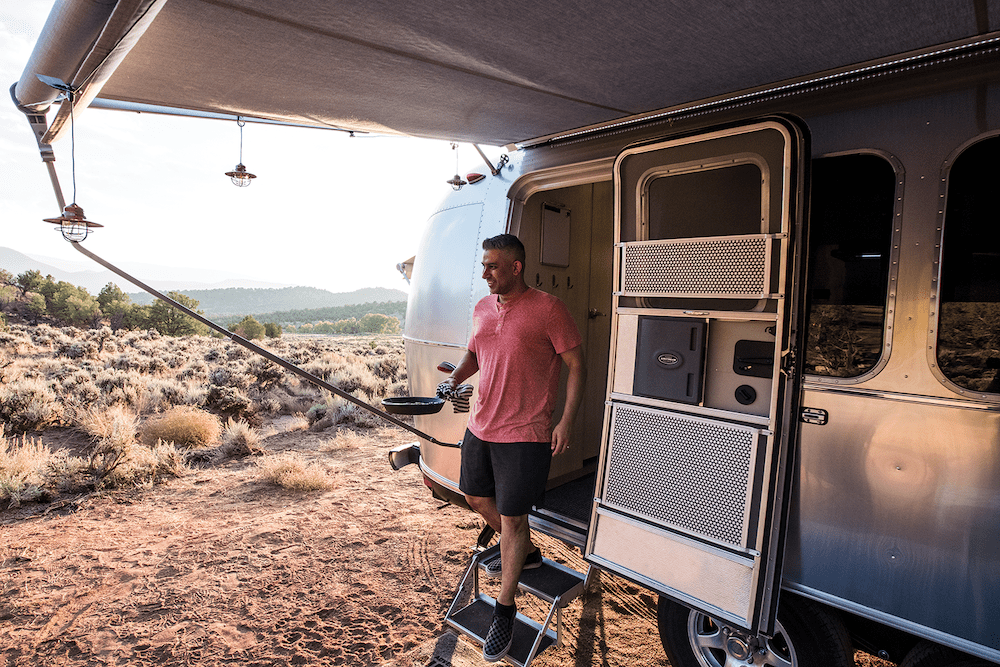 With a base weight of 6,757 pounds and maximum trailer capacity (GVWR) of 8,800 pounds, the Flying Cloud 30FB Office is compatible with a variety of SUVs and trucks. With an MSRP of $107,500, Airstream dealers around the country are now taking orders and will begin receiving inventory in the coming weeks.
Visit Airstream.com for more details.