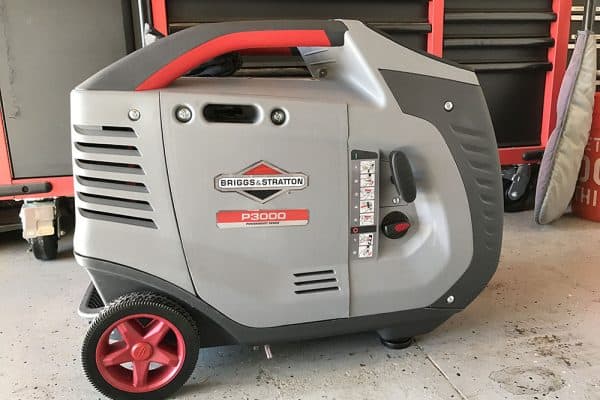 Generators are an important piece of gear to have at home. They are extremely useful for household emergencies, but can also be used for travel and any place you need an 110v current. The Briggs and Stratton P3000 Inverter Generator is one of the finest generators we've tested, and we would recommend it to anyone seeking a portable generator that is reliable and easy to use.
Inverter generators have been around for awhile and according to Briggs and Stratton here's the difference between them and standard generators.
A conventional portable generator, which created alternating current (AC) power, and an inverter generator that produces direct current (DC) power and converts it to AC power. When you convert DC power to AC power, you end up with a smoother electrical signal, which is safer for electronics and sensitive equipment like computers.

In it's simplest form, it means that conventional portable generators are good for greater output and extended run time, but since they run at a constant (fast) speed, it also means more fuel and noise.

An inverter generator, on the other hand, produces electricity on-demand. That means they only produce the electricity that you actually are demanding from it based on what you plug into the inverter generator. With lower power requirements, the engine can run at slow speed with less noise and fuel consumption.
For our needs an inverter generator is the way to go. Not only is the P3000 a must-have in an emergency power outage, but it's portability and ease of use make it a perfect companion for camping, RV adventures or tailgating. We really like the on-board StatStation display, which keeps you informed about power use, run time and maintenance reminders.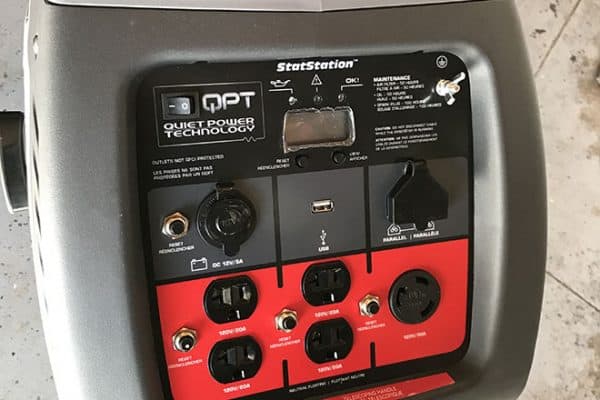 Other features:
Quieter than a traditional camping generator with enough power to start a standard RV air conditioner

1.5-gallon fuel tank for an impressive 10-hours of continuous operation at 25-percent load on a full tank

(4) household outlets (1) 12-volt 30-amp locking outlet with RV adaptor DC charging outlet and a USB port

2-year limited warranty
BUY NOW from Amazon