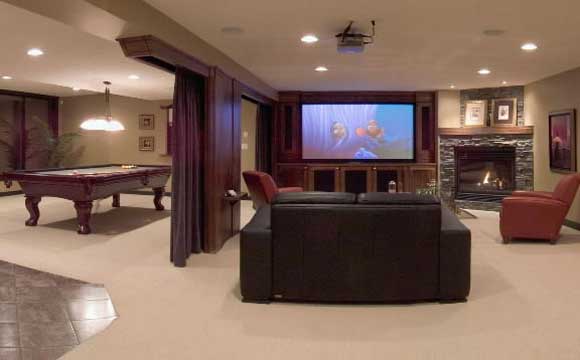 We just read a study that said basement media rooms are on the decline. It seems that just a few years ago the media room was all the rage and every new home had to have a "man cave" or at least a room that was dedicated to gaming and/or movies.
Since homes have downsized as well as household budgets the necessity of a media room has also taken a dive. The demand and size of big screen televisions hasn't waned but putting a second large TV in a separate room away from the living or dining space seems to be extraneous and indulgent.
Larger homes filled with wealthy families will always have the room and budget for creating media specific rooms but maybe its time to look at a room as a multi-purpose location for eating, socializing, playing as well as watching television.
Do you have a media room or wish you did?