This is a sponsored post written by me on behalf of Armor All . All opinions are 100% mine.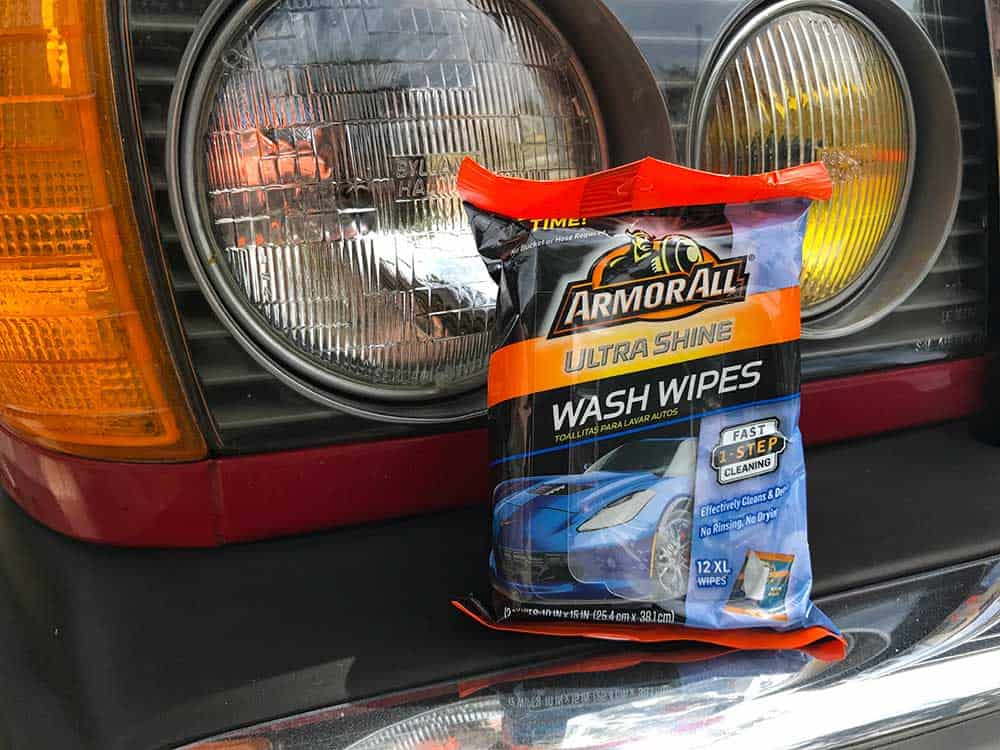 Living in Los Angeles can be surprisingly difficult on a vehicle. From constant bird droppings to the grease and grime picked up on the freeways, keeping your car or truck free from gunk is a constant struggle. Armor All's Ultra Shine Wash Wipes, are convenient pre-moistened wipes that will help keep your car looking it's best at all times.
We're reluctant to take our vehicles to any type of automated car wash. The big brushes and wipers can do more harm than good, and the dryers can be even worse. But unfortunately we don't have the time to wash our vehicle as often as it needs, and we are also conscious of the drought that southern California is experiencing. When we do wash our car, we use a pressure washer set on low and one bucket of water. This technique is much more effective and less wasteful than a standard running hose. But all of this takes a lot of time, which is hard to find on weekends and impossible during the week.
So, oftentimes bird droppings and tar spots go uncleaned on our car and then when we get around to washing or wiping them off, they are tougher to remove. Bird droppings can also damage a vehicle's paint, so it's really vital to remove it as soon as possible. Keeping a vehicle clean is more about protecting the paint, than a vanity issue. We keep our vehicles as long as we can and maintaining a good paint job by cleaning the exterior of our car is one of the best ways for the vehicle to retain it's value.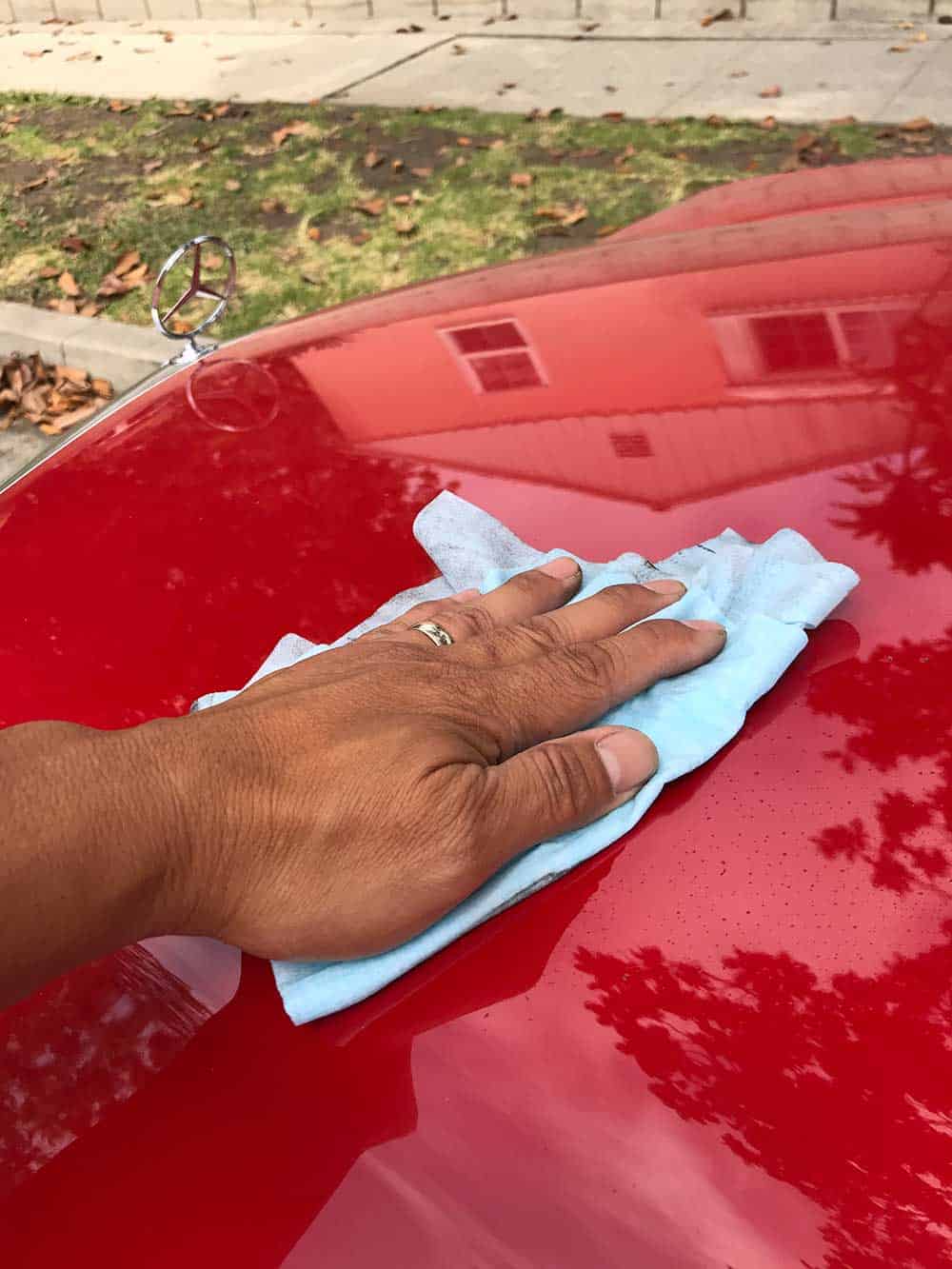 The easiest solution for keeping our car clean at all times has been using Armor All's new Ultra Shine Wash Wipes. They are packaged similarly to regular wet wipes with a resealable opening, and can fit easily into the trunk or glove box of your car. As soon as you notice some dirt on your vehicle, just take one Ultra Shine Wash Wipes and wipe it away. You'd be surprised how much dirt you can remove with one wipe. The best technique is to fold the wipe over in quarters and when one section is dirty, just fold it over to a clean section and continue using it. The Ultra Shine Wash Wipes are pre-moistened but not dripping in liquid, so there is no mess and your car dries almost immediately after being cleaned. With the Ultra Shine Wash Wipes there is no need to carry paper towels or microfiber towels, plus a cleaning spray—just use a wipe and throw it away. They are simply the best way to keep your car clean between washings.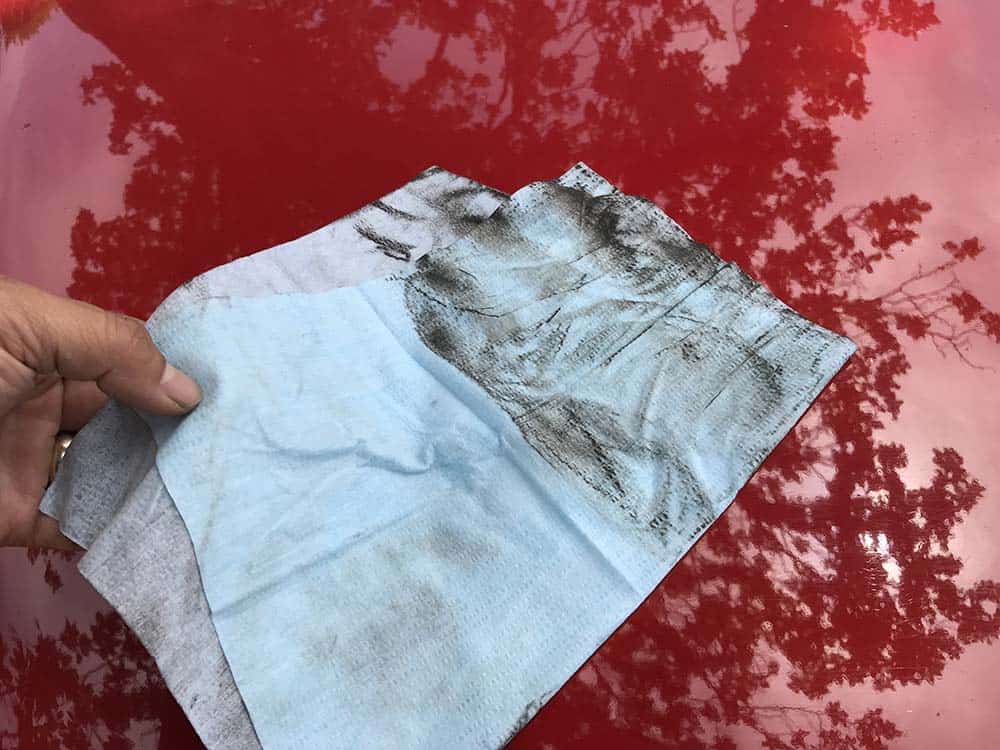 In addition to the Ultra Shine Wash Wipes, Armor All has a ton of products to clean, shine, and protect your vehicle, both inside and out. We've been using their Tire Foam Protectant® for years, and having shiny clean tires really finishes off a nice clean vehicle. Use their online Product Advisor at armorall.com to find the right product for your car's needs.