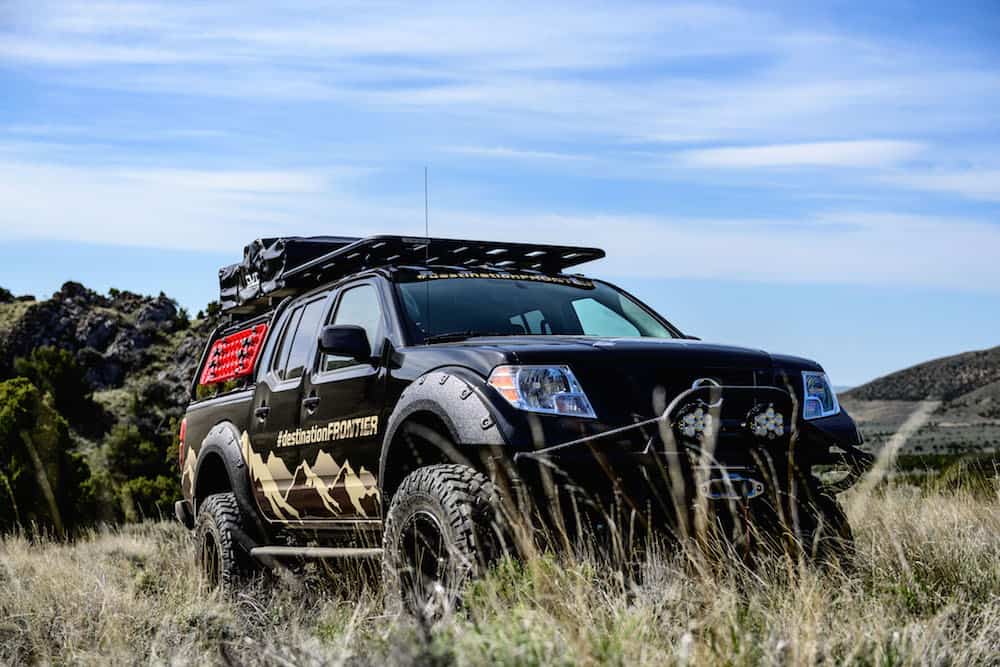 Let's be real, the Nissan Frontier is dated. It hasn't had a redesign since 2004 which is an eternity considering most vehicles are refreshed every 3-5 years. Nissan's thinking might be, "why mess with a good thing", and they could be right.
But in today's ultra-competitive mid-sized truck market, consumers are always looking towards the shiny new thing. Nissan decided to prove the Frontier still has plenty of life as an extremely capable overland vehicle, by introducing the custom-built Destination Frontier.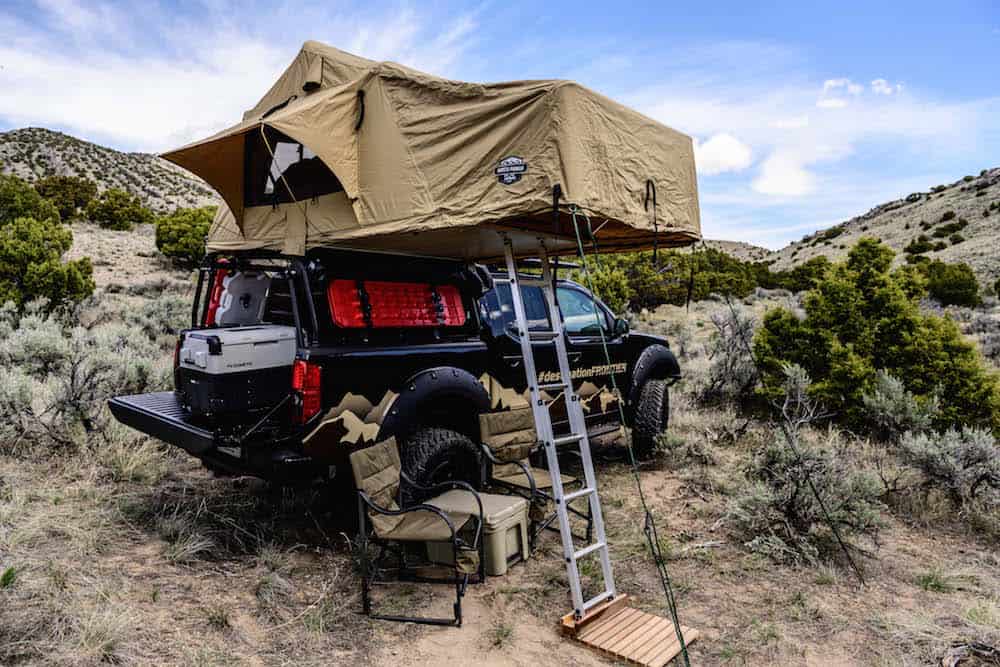 Key modifications to the Frontier include 3-inch lift kit, rooftop tent, light bars, bed racks and a winch. And we're talking about top of the line products here like Warn, CVT Tents, Hefty Fabworks, and Nitto tires. While $40K may not sound like a budget, it's a starting price point for most trucks you'll see at Overland Expo.
By showcasing the Frontiers robust aftermarket and off-road abilities, Nissan may just have invigorated current Frontier owners to build their rigs or new truck buyers to consider one of the least expensive mid-size trucks available.