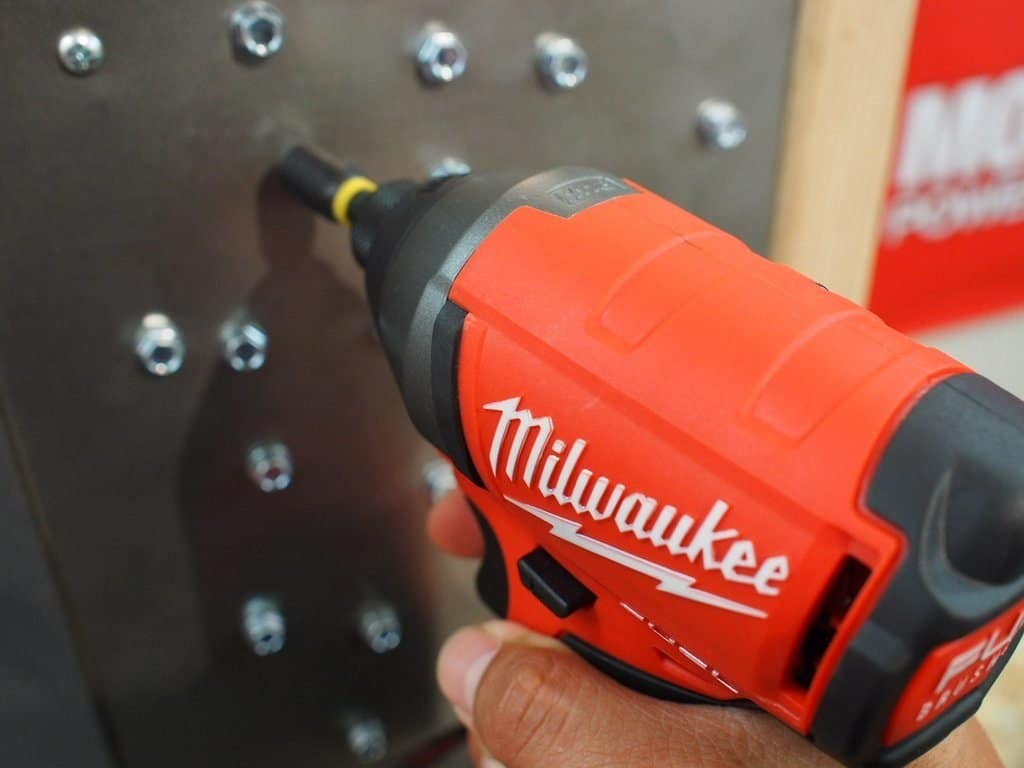 As more people understand how powerful and versatile they are, the popularity of impact drivers will continue to grow. These drills look like traditional drills, but instead of a keyless chuck they have have a collet that accepts a hex-shaped drill or driver bits. Typically, there are no speeds or torque settings to choose on an impact driver, you simply pull the trigger and go.
In addition to rotational force, an impact driver also uses concussive blows to increase that force, making this tool ideally suited for driving screws and fastening bolts. Impact drivers can do the job of drilling as well, and once you start using one to drive screws you'll grab your regular drill/driver will feel increasingly inadequate.
Impact bits for drilling and driving are specifically designed to handle the added torque that an impact driver exerts. We like this contractor-grade bit set from Makita that has a little bit of everything to cover most jobs.
So if you're ready to add an impact drill to your arsenal, might we suggest these four options.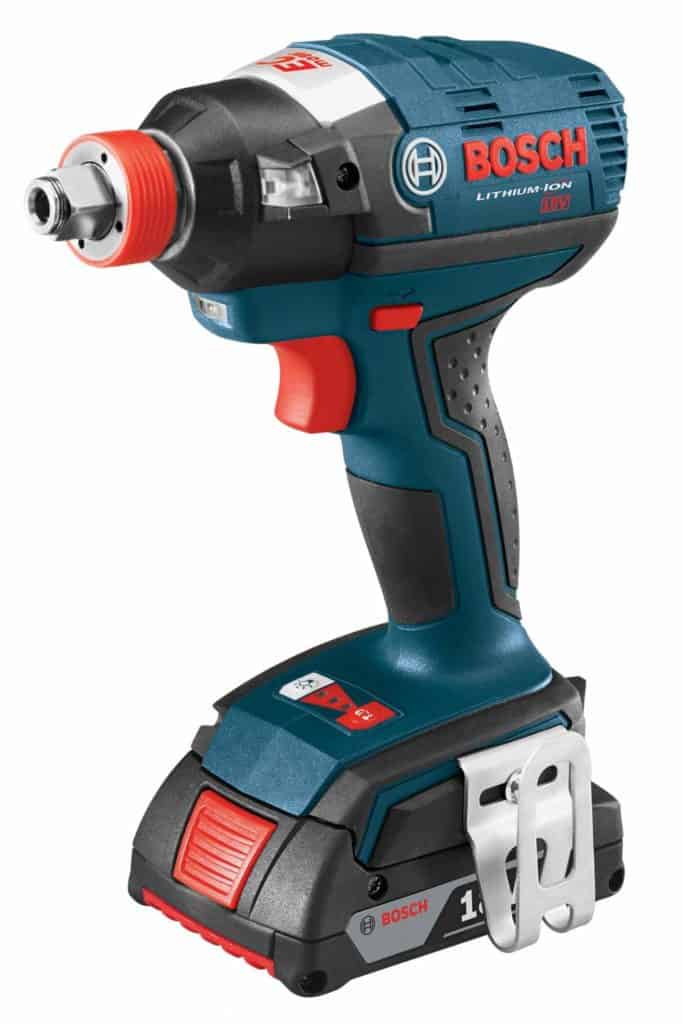 Bosch builds some of the most ergonomic power tools around, including the new IDH182-02, which boasts the smallest grip diameter in its class—making it comfortable for all types of users. But the killer feature is the combined 1/4-inch hex and 1/2-inch socket-ready square drive, which makes this one tool capable of handling any type of job. The brushless motor extends the life of the tool and increases runtime, and the 3 driving speeds and torque settings, allow you to customize the tools power and speed output for your intended application.
There is a new version of this tool slated to become available at the end of 2019.
Ryobi's impressive 18-volt One+ tool system, has recently added a more powerful and quiet impact driver to their lineup. The Ryobi P290 One+ 18V 1/4″ Cordless Quiet Strike. The Quiet Strike technology provides more power and speed than a drill, but with 50% less noise than a standard impact. You can't beat the value of this tool, which offers the impact driver, battery, and charger for $99.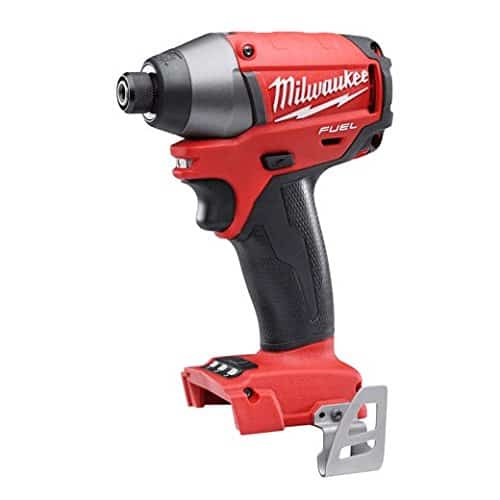 Milwaukee has rebuilt their M18 Fuel 1/4-inch impact driver from the ground up. This new tool delivers up to 3,600 rpm and 2,000 in-lbs of torque, making it one of the fastest and most powerful impacts available. Milwaukee performed some magic by adding more power, while at the same time making the tool 3/4-inch shorter in length. The four-mode drive control allows you to switch between modes to match the power and speed you need, and the self-tapping screw mode shuts the tool off once a screw is seated to prevent overdriving and stripping.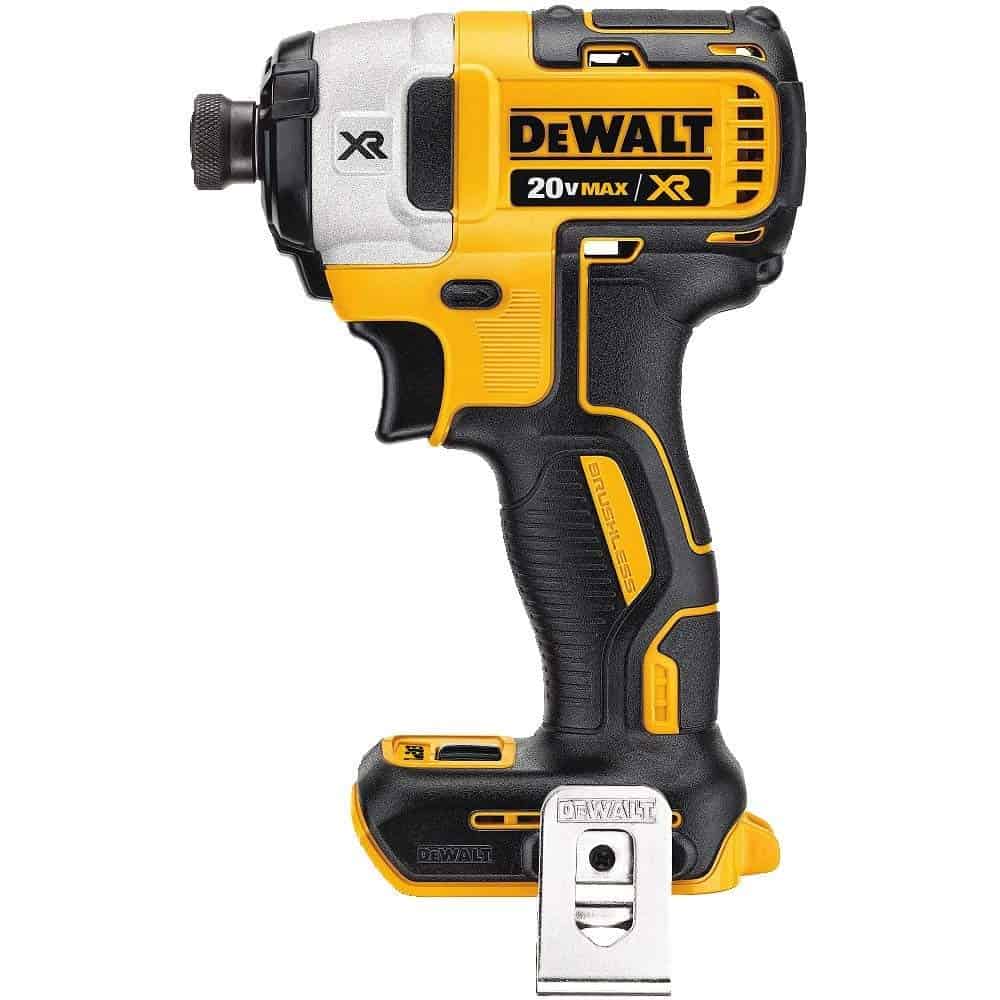 Dewalt's 20V max brushless impact driver is compact enough to fit into tight spaces, and the three LEDs make it ideal for working in the dark. The 3-speed transmission make this driver useful for a variety of applications at home or on the jobsite.