Picnic tables are a great addition to any outdoor space, and you can build one or buy one, or both.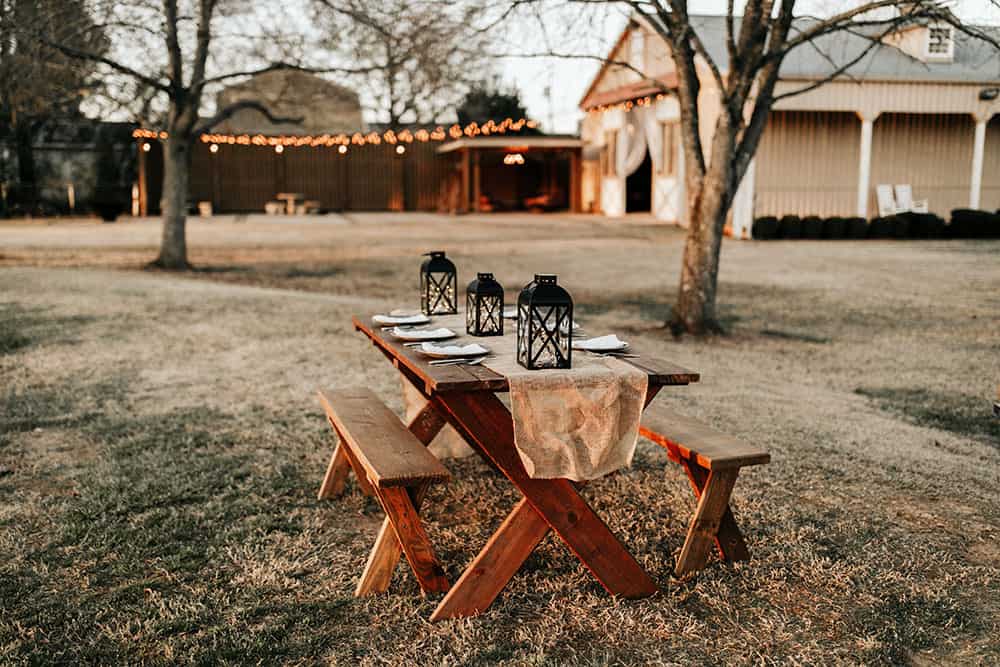 We took this photo of picnic tables stacked up at our local Lowe's home center and for $88 we thought it was a great price.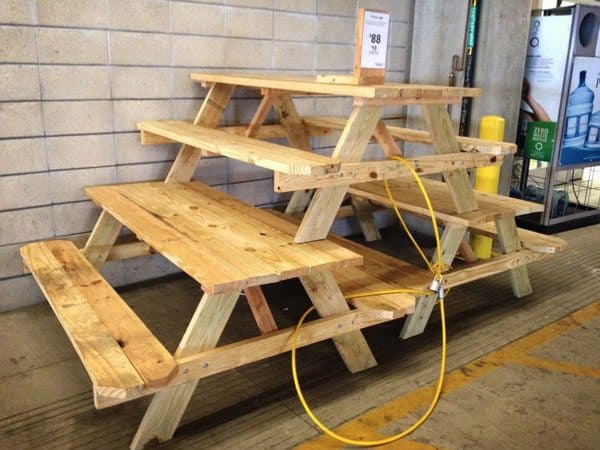 These tables come in a flat box so there is still some assembly required but you don't have to cut and prepare the lumber, drill holes or buy nuts and bolts. It's all ready to go and you'll be eating outdoors on your new table in less than an hour.
You can purchase a similar table on Amazon for $113 that doesn't require any assembly.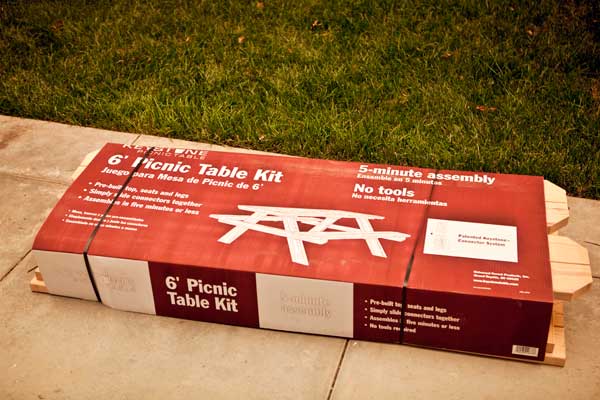 Build It
We built one of these tables last year and went a step further by sanding and painting it but you could keep the wood in its natural state which looks great.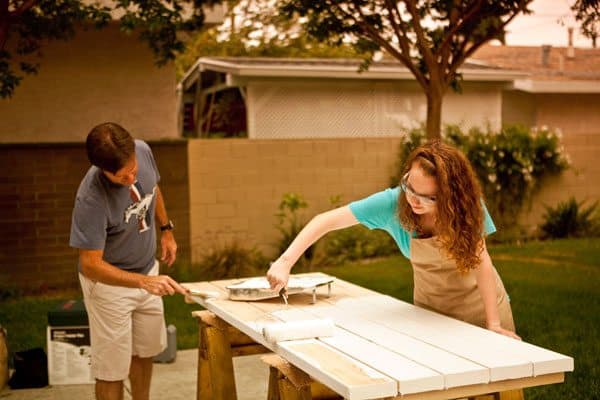 You can purchase picnic table design plans on Amazon, which provides an entire lumber cut list and hardware and tools needed.
We shared this photo on Facebook as a Build It or Buy It and the answers were great!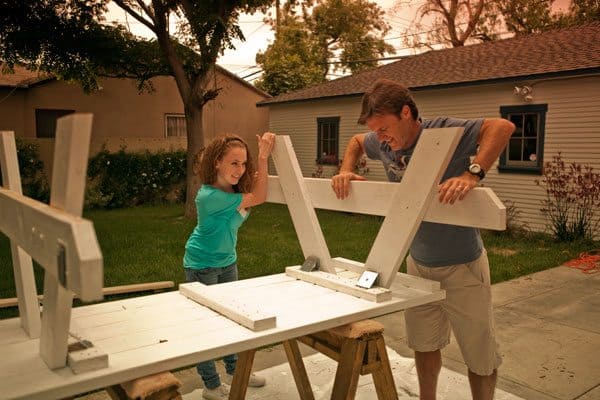 Todd Fratzel: Look at the price….$88….I'm almost certain you can't buy that lumber, the carriage bolts, screws, etc and build it for that. From what I can see it's a decent table. Buy a good one…..I did the build it thing several times…each time I swore I wouldn't do it again lol
Jeff Williams: Todd, good eye on seeing that tag. I viewed the picture initially on my phone. Couldn't even make out the $88 tag. That is super cheap. I'd buy for that price.
Mike DeGrande: If you build it, the picnics will come
John Vee: Build but use better lumber than fir
Jeff Williams: If I was buying it would be a commercial grade table. I could build a pretty nice wood one for a couple hundred bucks though.
So will you build it or buy it?