The new 2022 Chevy Silverado 1500 ZR2 has enough off-road upgrades that you should definitely consider it when shopping for a do-everything off-road pickup truck.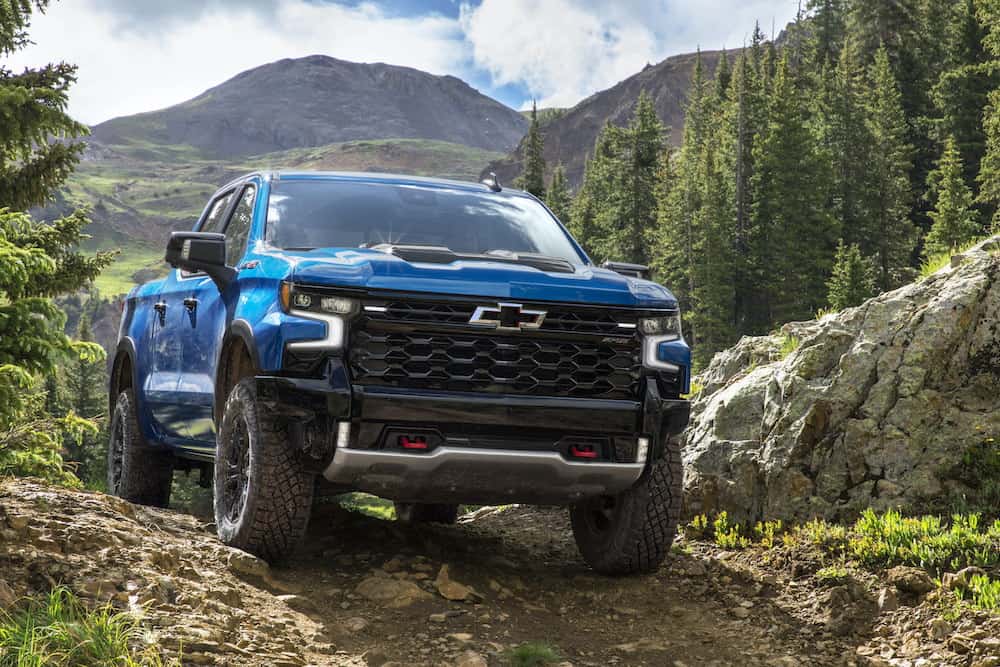 The off-road pickup market has exploded in the last 5 years. Most manufacturers used to have maybe one solid choice, but now they are all leaning into this category and providing a variety of options that suit the tastes and needs of their buyers.
The Chevy Colorado ZR2 was the first mid-size off-roader which you could categorize as a Tacoma killer. On paper it stacked up well against the Tacoma TRD Pro and over the years has proven to be a solid and dependable overland and off-road truck.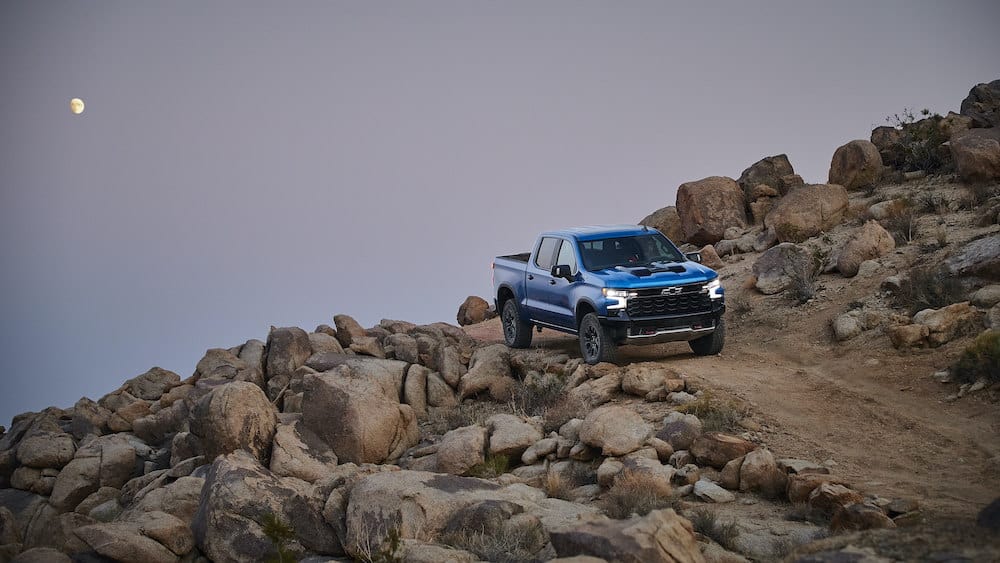 Chevy knows it has a winner on it's hands with the Colorado ZR2, and they've finally applied the ZR2 package to the Silverado (most notably the multimatic DSS performance shocks).
Multimatic DSS Performance Shocks
What separates any street truck from an off-road truck is the suspension, and that is where the new ZR2 shines.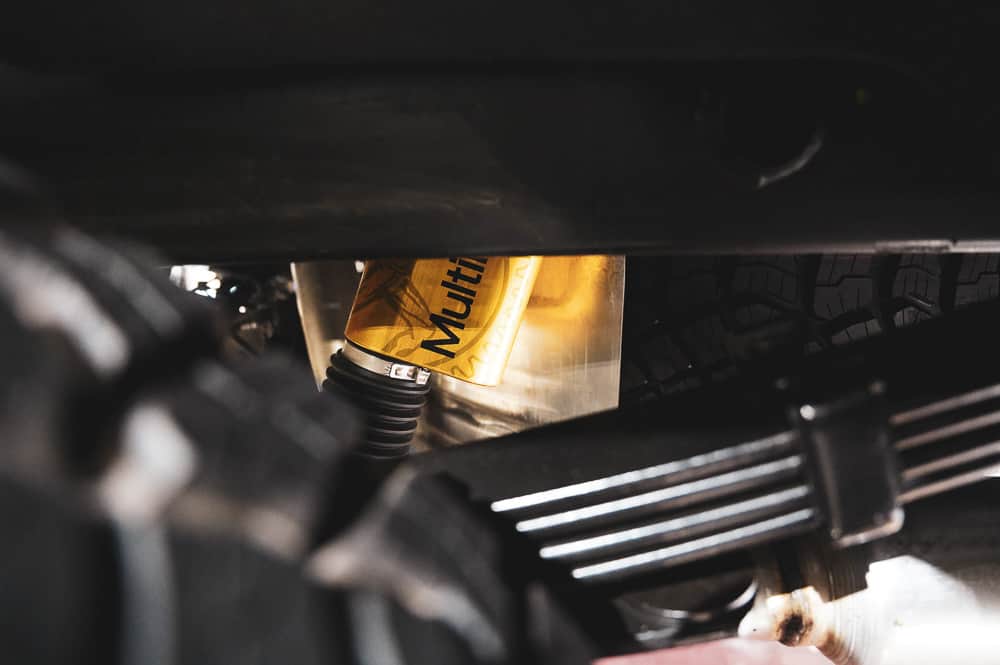 The Multimatic Dynamic Suspensions Spool Valve (DSSV) shock absorbers, provide an updated damping system that assures a comfortable on and off-road ride. It also provides more suspension travel than the current Silverado 1500 Trail Boss.
Coil springs up front and leaf springs in the back are still standard on the Silverado 1500 ZR2.
Front and Rear Locking Differentials
For off-road enthusiasts, diff lockers are the ultimate traction device that should get your truck out of the worst of situations.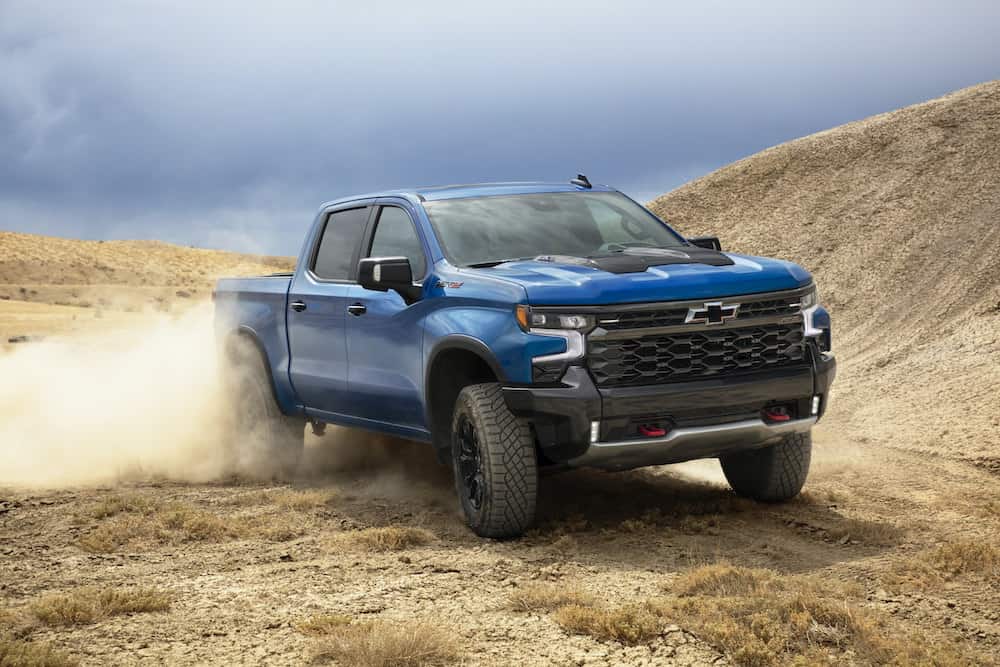 Just having one locker is usually sufficient, but two locking differentials are unstoppable.
The current Chevy Trail Boss has an automatic locking rear differential, unlike the selectable lockers that the ZR2 has which are more ideal.
6.2L V8
You want V8 power, then the new ZR2 is the way to go. Turbo V6s are in vogue, but some people still clamor for the raw power and simplicity of a naturally aspirated V8.
The ZR2 is only available with Chevy's venerable 6.2-liter V8 that delivers 420 horsepower and 460 lb-ft of torque. It's mated to a rugged 10-speed automatic transmission, that is dialed for off-road performance.
More Off-Road Goodies
The ZR2 comes with larger 33-inch tires and a redesigned front bumper which provides an improved approach angle of 31.8 inches. This means the ZR2 is capable of clearing larger obstacles without damaging the front bumper or air damper.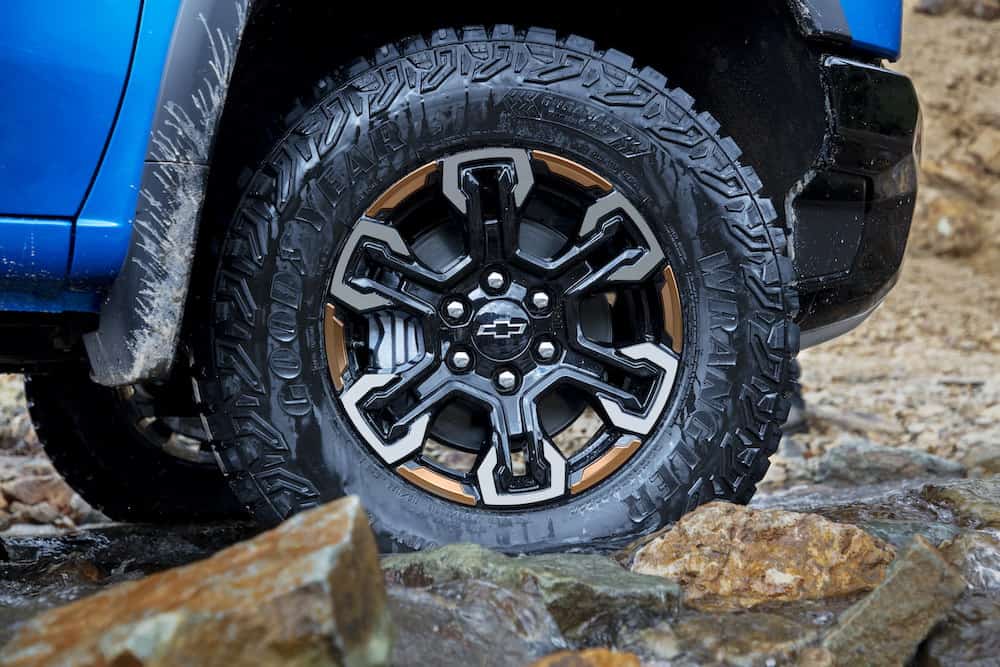 The taller tires also give it an improved ground clearance of 11.2 inches. It also features an upgraded skid plate package, uniquely tuned springs, and a new high approach steel front bumper. Riding on standard 33-inch tires, the ZR2 has a ground clearance of 11.2 inches.
The ZR2 retains it's utility with a trailer weight rating of 8,000 pounds, while the maximum payload capacity is 1,440 pounds.
New Interior
The current Silverado has been maligned for its blah interior, but the 2022 Silverado has an entirely new interior that should assuage their harshest critics.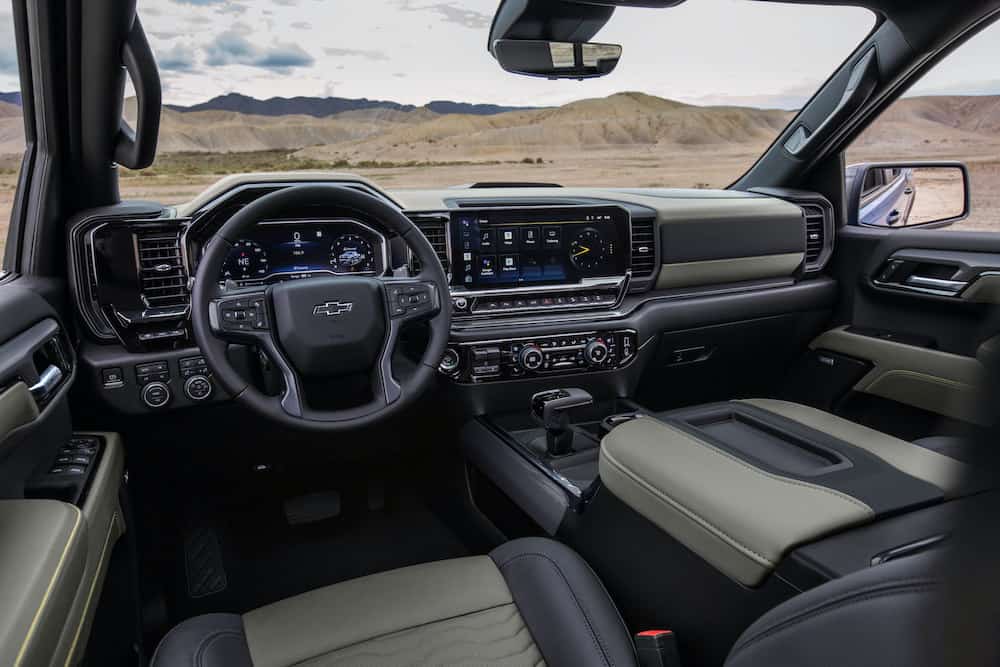 The fully configurable 12.3-inch digital instrument cluster and horizontally-positioned 13.4-inch touchscreen infotainment are impressive and give the new Silverado a much more modern and approachable feel.
Pricing
Official pricing of the 2022 Chevy Silverado ZR2 has not been released, but GM Authority has predicted that the ZR2 will start at around $65K which slots it just above the Trail Boss and in line with the current Ford Raptor.
I'll update this price once it becomes official.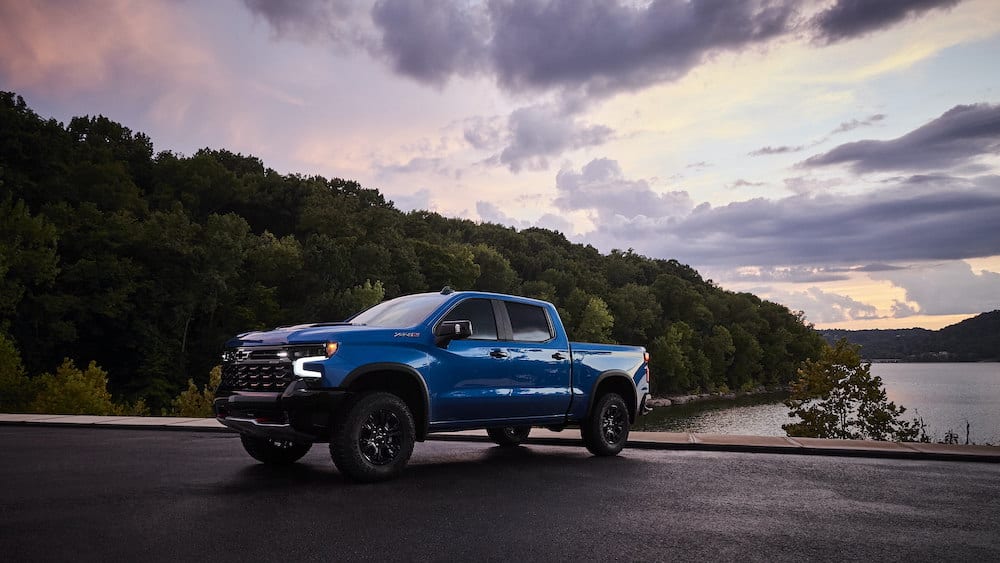 Competition
The obvious competitors to the Silverado 1500 ZR2 are the Ford F-150 Tremor and Ram 1500 Rebel. These are all extremely capable off-road trucks, but still retain on-road mannerisms and make for great daily drivers as well as work trucks.
The Ram Rebel is my favorite, but the new Silverado ZR2 looks like a formidable beast.
More from Chevy.