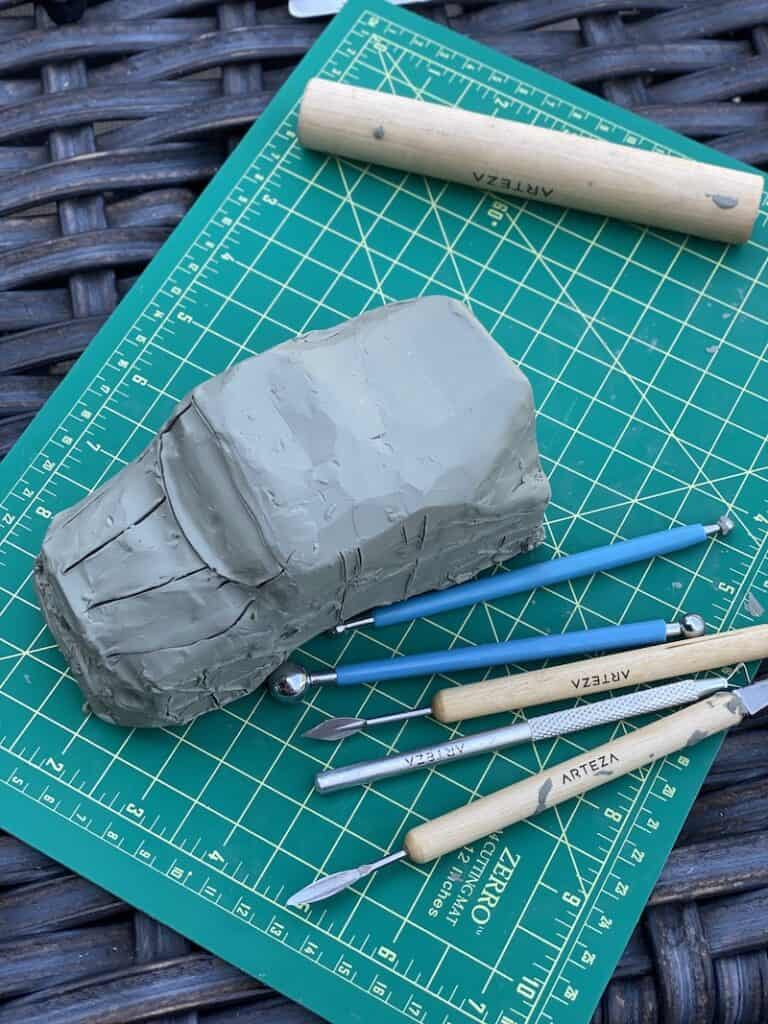 I've always been fascinated by automotive design, so when the opportunity to learn from the best at Calty Design presented itself–I jumped at the chance.
CALTY Design Research is the vehicle design division of Toyota. Since the '70s, Calty has been designing some of the greatest hits for Toyota and Lexus. From the Highlander and FJ Cruiser to the all-new 2021 Toyota Sienna, Calty has been entrusted by Toyota to bring fresh design concepts to market.
Vehicle Sketching
I don't consider myself an artist, so sketching a vehicle was difficult for me. The artists at Calty helped guide us through the process by starting with a basic rectangle perspective and adding wheels and all of the details from there.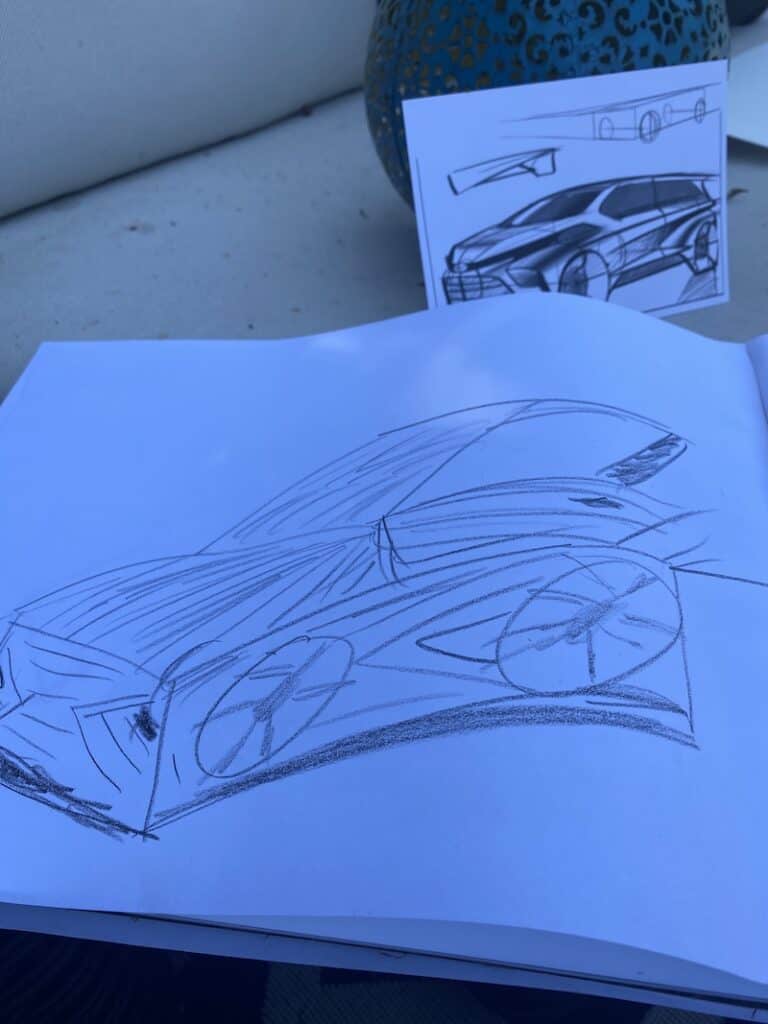 Our goal was to take inspiration from the Toyota Sienna and go from there.
The designers confirmed that there is no wrong way to do this and that every sketch can be used to contribute to a final drawing.
The final sketch is the blueprint for the clay model, so it needs to be as accurate as possible.
We only designed the exterior of the vehicle and from one angle. In the real process a team of artists would draw every detail of the exterior and interior from every angle.
Clay Modeling
Once we finished a sketch that we were happy with, we moved onto making a clay model of our design.
Remember playing with Play-Doh? It was helpful to tap into the tactile experience of molding, carving, and playing with Play-Doh to complete this task.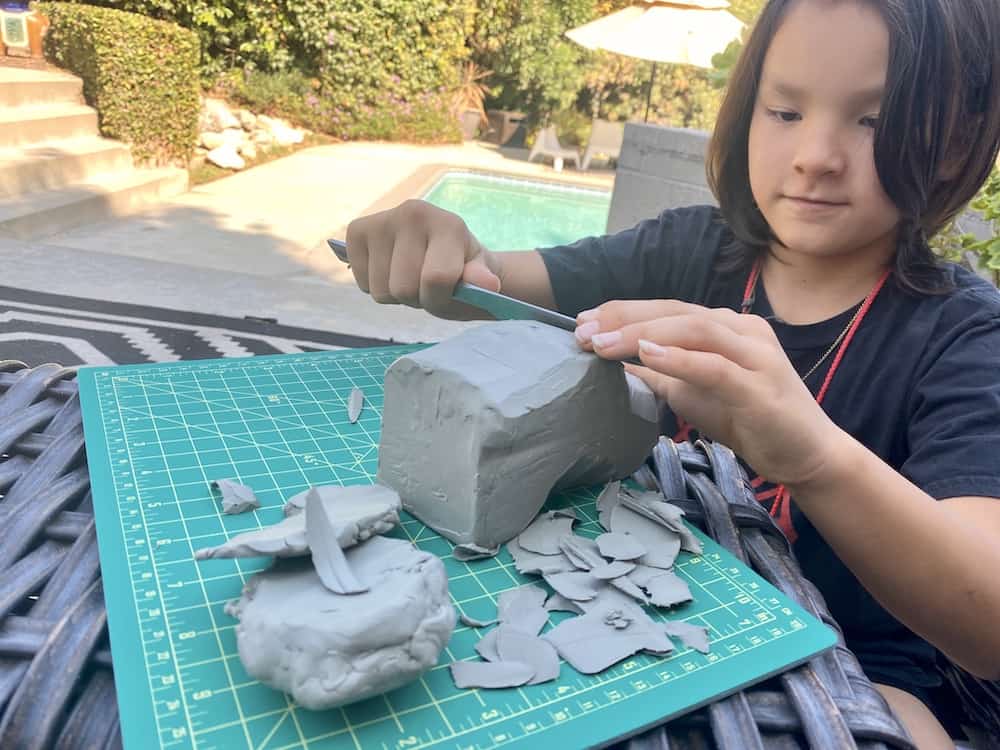 Our clay was cold and hard to manipulate, but once we got it a bit warmed up it became easier to use.
During the middle of the process, both of my boys became very curious about what I was doing with clay and decided to jump in. They proceeded to take over the process and I was happy to see their creative minds work.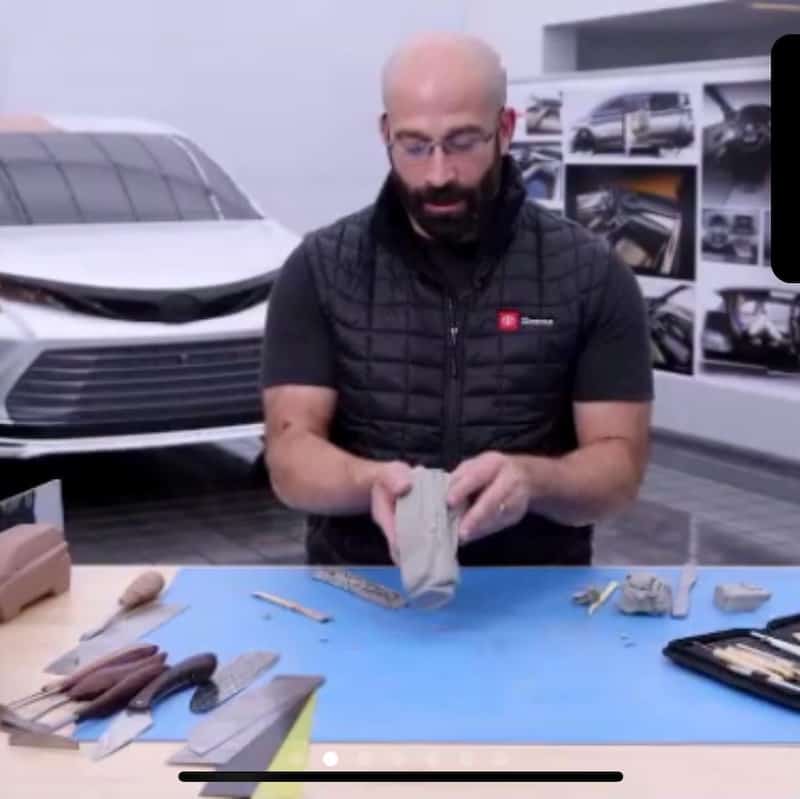 The designers at Calty stated that clay modeling is a living art that is not taught at art schools, and the only way to really learn is from the masters who hand down techniques they've honed over the years.
They also stated that they don't look at vehicle designs for inspiration, but instead focus on architecture and elements found in nature to influence their design.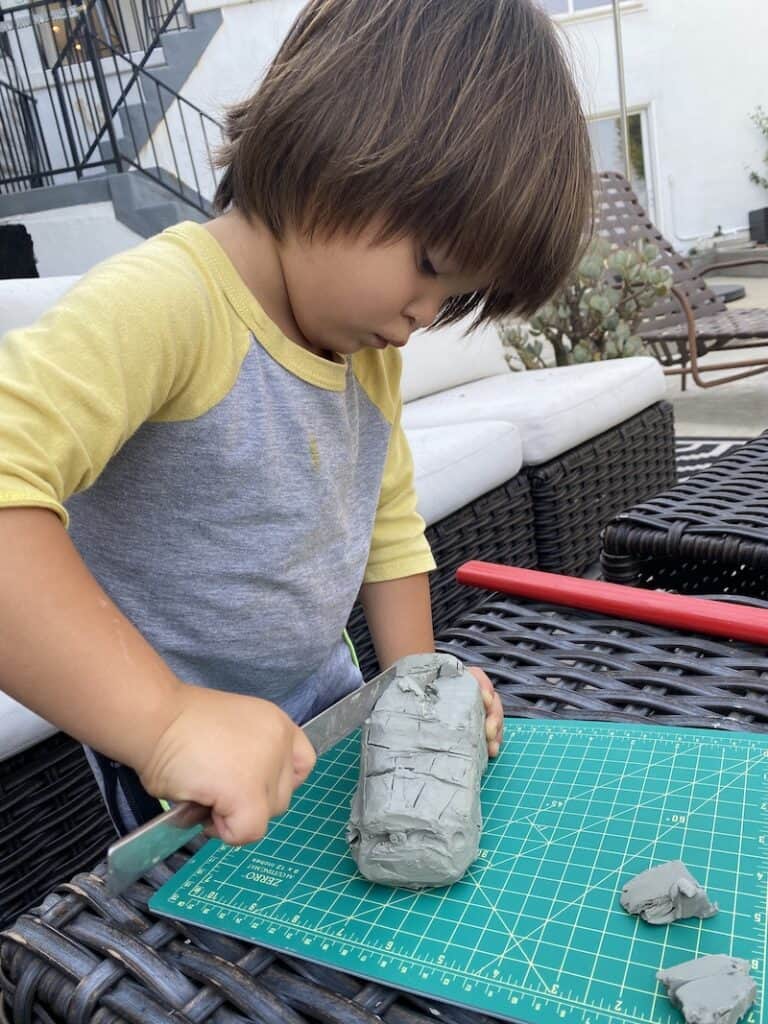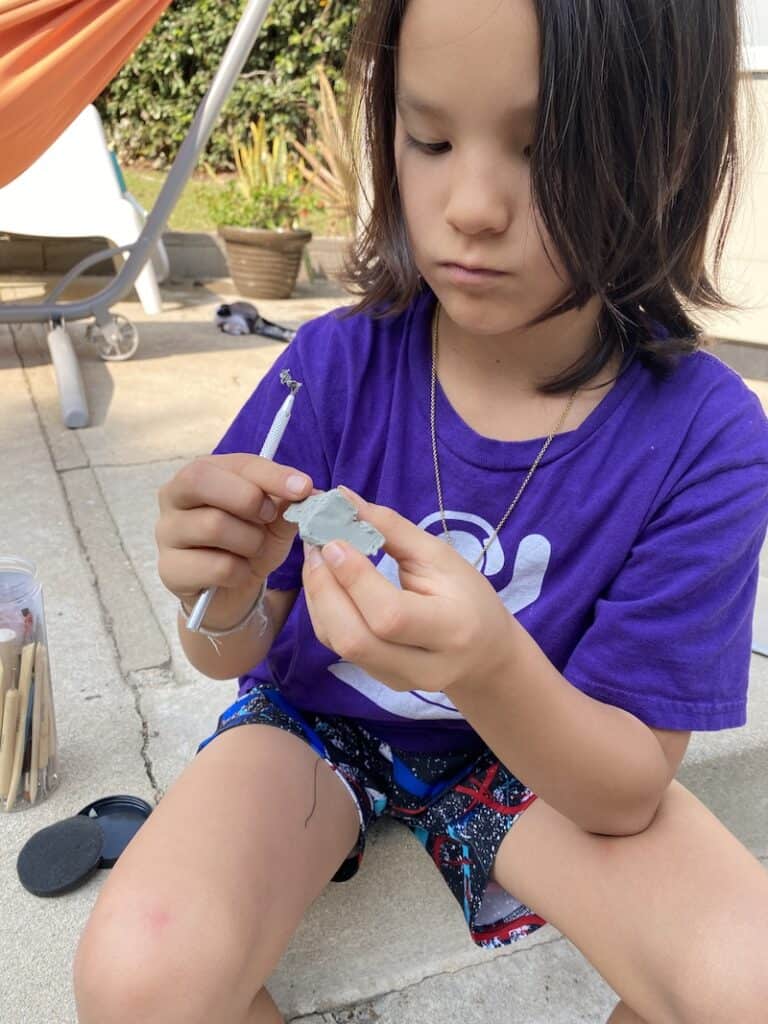 Thanks to Toyota and Calty Design for this opportunity. We have a new found respect for the work it takes to design a concept and see it through to a full-size clay model. We look forward to seeing the new Toyota Sienna on the streets next year.