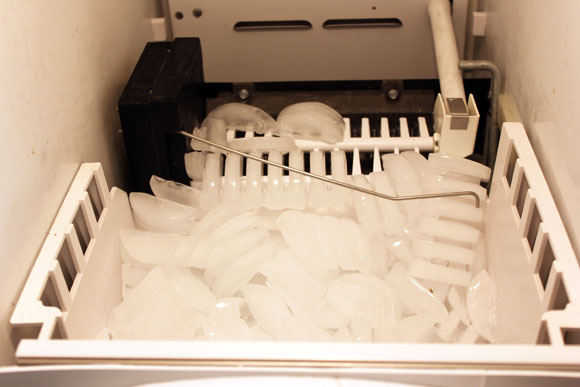 Refrigerator ice makers are a modern day luxury but periodically, and especially if it isn't used regularly, the delivery system for the ice maker no longer works. Sometimes you can work with it and sometimes it breaks loose and works for a while, but about twice a year or so you need to remove the unit, disassemble it, rinse and reassemble.
A loyal reader (my dad) went through the ice maker maintenance process and shared photos.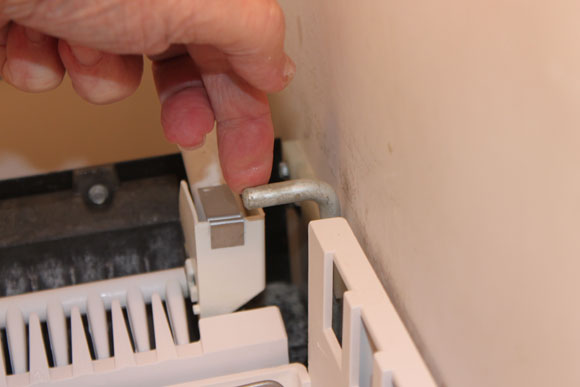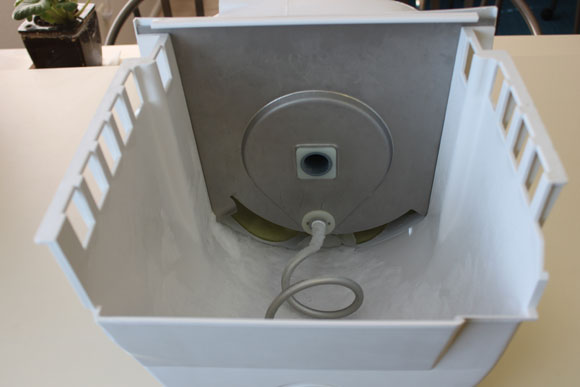 Probably all units are slightly different…ours is an older Amana unit. The first time I had a challenge actually lifting the ice maker unit out, but once I discovered the path it was very simple.
Also, the first time I had a dickens of a time putting things back together, so I have learned to keep everything in sequence while the ice is being rinsed away.
Putting things back is not that difficult. And, this saves a service call for whatever fee is now charged.
Thanks for sharing dad!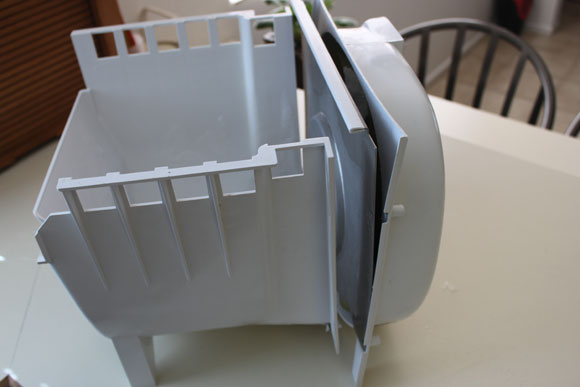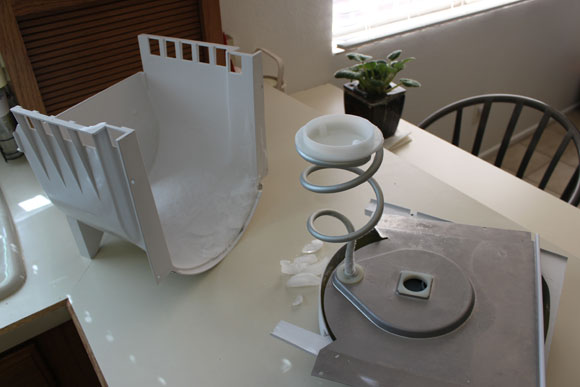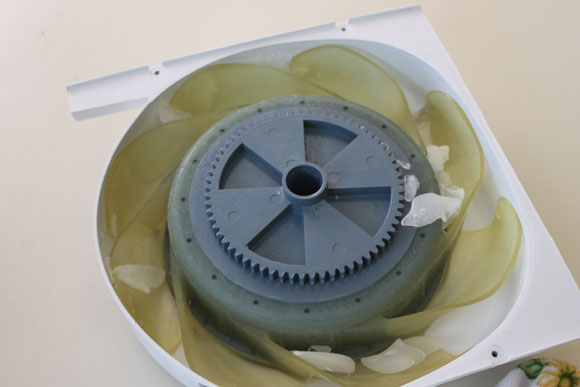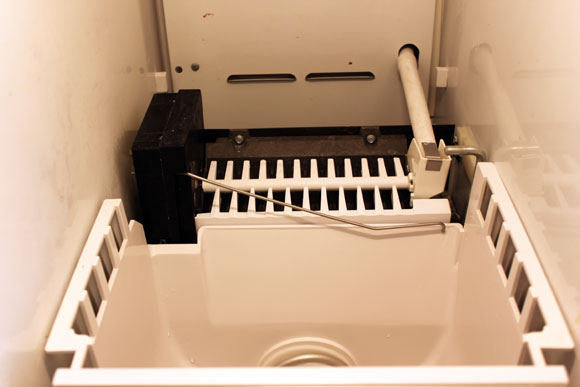 How often do you clear out your ice maker and what type of refrigerator do you have?