We've talked several times here at C&H about living through a large-scale renovation. Whether you flee to a short-term residence or set up temporary rooms, there's no doubt that remodeling disrupts your lifestyle throughout the duration of the project. (But the results? So worth it!)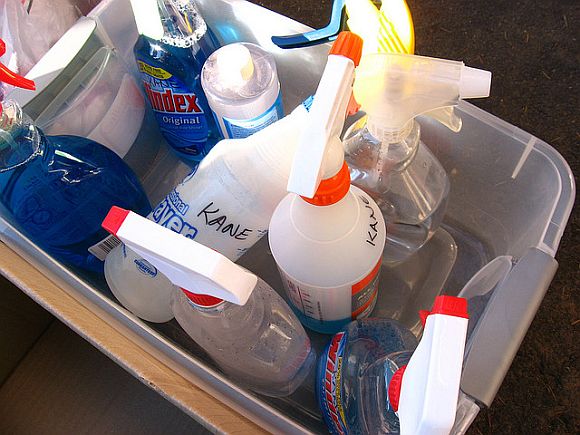 We came across an interesting post on Tell'er All About It with a first-hand take on cleaning during a renovation. An initial thought that probably springs to mind? It's pointless, given all of the dust and debris that will be constantly floating around during the project. Yet you don't want a mess to get too unmanageable at the risk of deterring the actual project or creating conditions that border on unlivable.
We like the approach featured on Tell'er All About It. Each night, the couple works through a short checklist that includes vacuuming (yes, they do it every day!). They also keep tools and other DIY-related objects out of their bedroom, as to maintain a restful sanctuary to which they can retreat at the end of a long day.

No matter your DIY style, we've found that one of the most important components of a major renovation is to create a clean, quiet, DIY-free area that doubles as a retreat. Whether it's in your home or in a temporary residence that you've rented for the duration of the project, knowing that you have this place in which to unwind can do wonders for your sanity.
What are your thoughts on the topic? If you've gone through a major renovation, did you find yourself cleaning up throughout the project? Or do you prefer to do a thorough cleaning once the project is finished? We'd love to hear your thoughts.
Photo: Flickr.com/photos/collinanderson/2912308728/