If you are ever in need of blasting a hornet nest, burning some dead foliage, or killing zombies, then you need the TF-19 WASP. The TF-19 WASP is a drone flamethrower attachment designed for remote ignition of aerial and ground targets, bringing new levels of efficiency and manageability to agriculture. But really, you can probably have a lot more fun with this.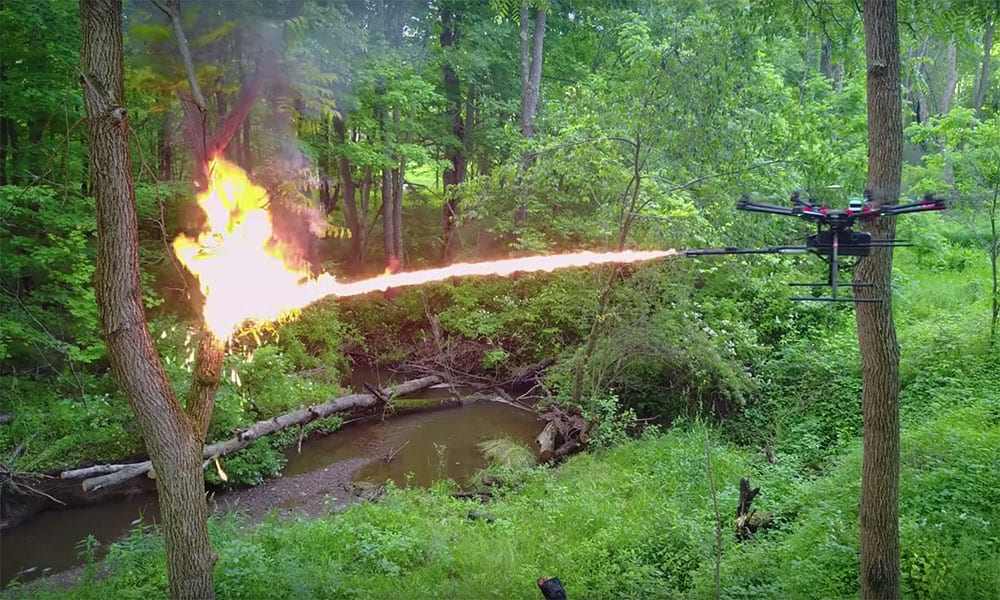 This attachment is designed for drone platforms with a payload capacity of 5lbs (2.2kg) or more. Our platform of choice is the DJI S1000.
Flamethrower drones are federally legal and not considered weapons; however, users are still required to comply with the FAA's UAS rules in addition to local ordinances.
Buy it now for $1,499.